The 16th Asian Film Awards Nominees Announced
Asian Film Awards Ceremony Returns to Hong Kong. Five Hong Kong films are nominated to compete with outstanding films from around Asia
After relocating to Busan, South Korea for the past two sessions, the Asian Film Awards Academy has announced that the ceremony will return to Hong Kong this year. 
With the support of CreateHK and the Film Development Fund, the ceremony will be held for the first time at the Hong Kong Jockey Club Auditorium in the Hong Kong Palace Museum, West Kowloon, on 12th March 2023.
30 films from 22 regions and countries have been shortlisted for 81 nominations to compete for 16 awards at the 16th Asian Film Awards. The prestigious line up of nominees from around Asia includes five Hong Kong films including Where the Wind Blows, Anita, A Light Never Goes Out, Warriors of Future and The Sparring Partner.
Among the nominees, Korean film master PARK Chan-wook's Decision to Leave received ten nominations, making it the most nominated film in this year's competition. Coming in a close second is the Japanese feature starring NISHIJIMA Hidetoshi, Drive My Car which received eight nominations including Best Film, Best Director and Best Actor. Indian film Ponniyin Selvan: I was also nominated for Best Film and five behind-the-scenes awards.
Five guest attendees announced this year's finalists today, including the acclaimed director, Ms Mabel CHEUNG, renowned actress, Ms Chrissie CHAU Sau Na, emerging actors, Mr LING Man Lung and Ms Angela YUEN Lai Lam, and this year's Youth Ambassador, Ms. LIN Min Chen.
Dr Wilfred WONG Ying Wai, GBM, GBS, JP, Chairman of the Asian Film Awards Academy said, "The Academy is happy to see the gradual recovery of the Asian film industry, which has brought more potential for cross-regional collaborations. I believe AFAA continues to offer a unique platform to unite all the distinguished talents in the Asian film industry. The Academy will work relentlessly to facilitate cultural communication between countries and regions, and lead the post-pandemic Asian film industry to new prosperity."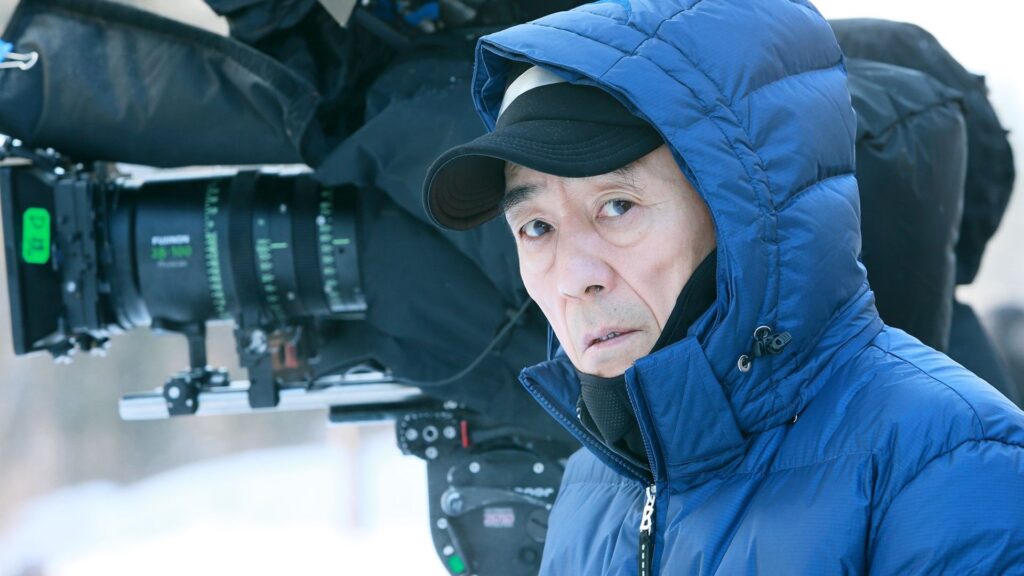 The Academy also announced that it is deeply honoured to appoint the internationally acclaimed director ZHANG Yimou as president of this year's jury. ZHANG said: "Asian cinema is now on the road that combines artistic factors and commercial, aiming for movies that can be appreciated by a wider community. Zhang won the Asian Film Awards' Best Director Honourable in 2021.
ZHANG was awarded twice the Golden Lion at Venice International Film Festival, one Golden Bear at Berlin International Film Festival and has won the Grand Prix du Jury at Cannes Film Festival. His distinguished contribution to Asian films also earned him an Outstanding Contribution to Asian Cinema at the 4th Asian Film Awards. ZHANG will lead a panel of seven professional judges from around the world to decide on the winners of this year's awards.
Five distinctive Asian films from different regions, including Decisions to Leave (South Korea), Drive My Car (Japan), Poet (Kazakhstan), Ponniyin Selvan: Part I (India) and When the Waves Are Gone (The Philippines, France, Portugal, Denmark), are in the tight race for winning the highest honour of Best Film in the 16th Asian Film Awards.
For Hong Kong films, a total of five films were nominated for different awards. Among them, Hong Kong's epic crime biopic Where the Wind Blows was nominated for three awards, including Tony LEUNG Chiu Wai for Best Actor, Michael HUI Koon Man for Best Supporting Actor, Bill LUI and Andrew WONG for Best Art Direction. Tony LEUNG Chiu Wai had been nominated twice for Best Actor at the Asian Film Awards and was awarded the prize for his phenomenal performance in Lust, Caution.
Winner of the 12th Asian Film Awards for Best Actress, Sylvia CHANG, is shortlisted again for Best Actress for her performance in A Light Never Goes Out, competing for the prize with Karena LAM (American Girl), Happy SALMA (Before, Now & Then), TANG Wei (Decision to Leave) and BAISHO Chieko (Plan 75).
New faces Louise WONG and MAK Pui Tung earned nominations for Best Newcomers for their memorable acting at Anita and The Sparring Partner respectively, competing with LEE Ji-eun (Broker), YANG Enyou (Lighting Up the Stars), and PARK Ji-min (Return to Seoul).
In addition, with their distinguished effort in Anita, Karen YIP and Dora NG were also nominated for Best Costume Design and TU Duu-Chih for Best Sound. Hong Kong's highest-grossing local production ever, Warriors of Future, was nominated for Best Visual Effects. 
This year's Asian Film Awards will continue to present a variety of special awards to recognize the contribution of talented filmmakers to Asian cinema, including the Excellence in Asian Cinema Award and AFA Rising Star Award, which will be announced later.
Asian Film Awards Academy
The Asian Film Awards Academy, a non-profit organization, was founded by Busan, Hong Kong and Tokyo International Film Festivals to celebrate excellence in Asian cinema. Aiming to promote and recognize Asian films and their talents, AFAA highlights, strengthens and develops the Asian film industry through the annual Asian Film Awards and several year-round initiatives.
The Asian Film Awards was inaugurated in 2007, where members of AFAA are drawn from its past nominees and winners. The category of awards includes Best Film, Best Director, Best Actor and Best Actress. Members vote for the Asian Film Awards and participate in various AFAA activities involving film professionals and audiences worldwide.
The 16th Asian Film Awards Ceremony
Date: 12 March 2023 (Sunday)
Location: Hong Kong Jockey Club Auditorium in the Hong Kong Palace Museum, West Kowloon
Address: 8 Museum Drive, West Kowloon, Tsim Sha Tsui