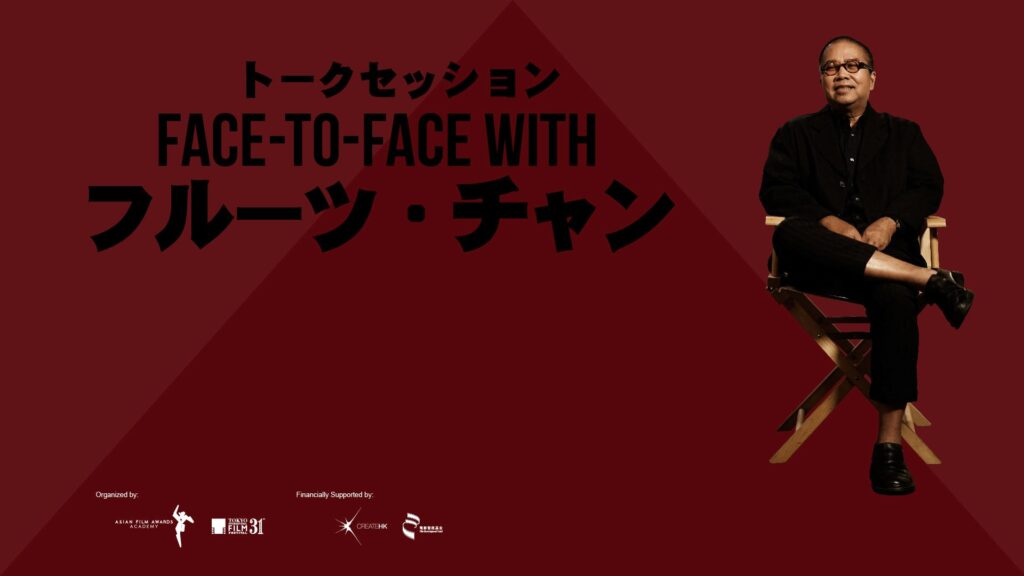 Date: 28 October 2018
Location: Tokyo (TOHO Cinemas, Roppongi Hills)
Guest: Fruit Chan, Jason Lam, Chloe Maayan
Moderator: Kenji Ishizaka
Partners: Tokyo International Film Festival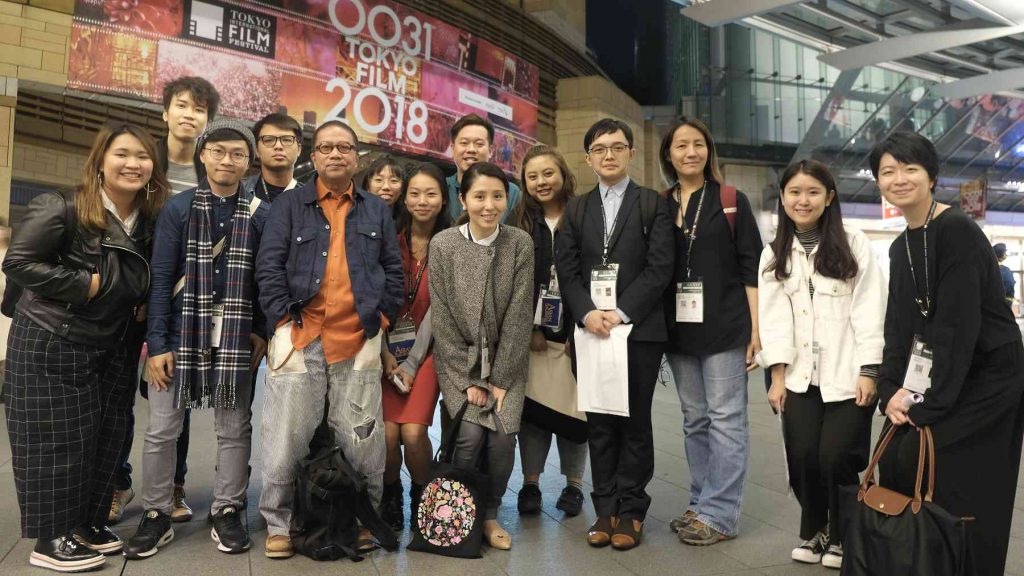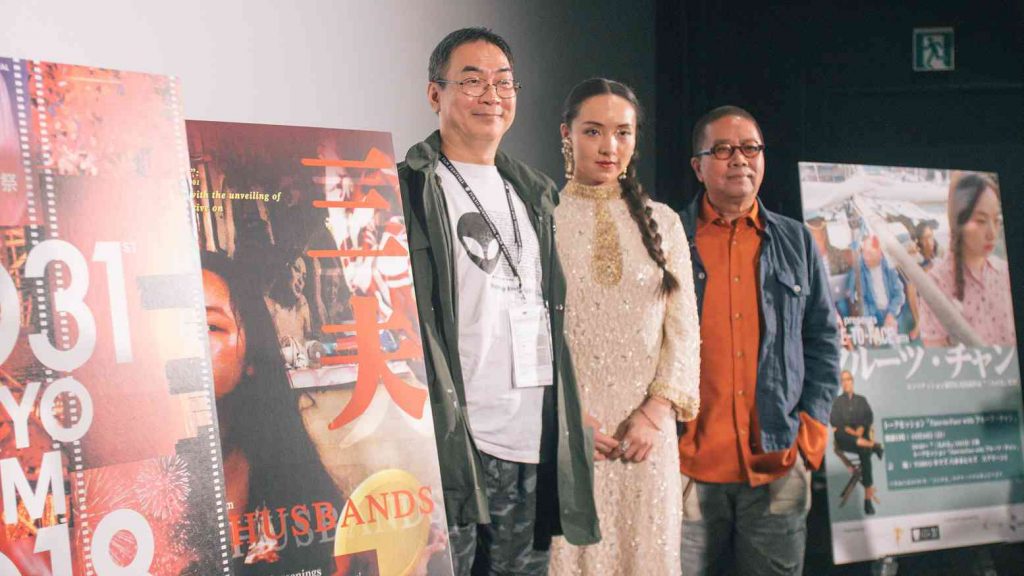 The Asian Film Awards Academy (AFAA) had present the "Face-to-Face" masterclass with veteran Hong Kong director and producer Fruit CHAN Kuo at the 31st Tokyo International Film Festival (TIFF31). Financially supported by Create Hong Kong and Hong Kong Film Development Fund.

Director CHAN is bringing his newest work, Three Husbands, to the Festival's main competition. The film is the last installment of his "prostitute Trilogy" following Hollywood Hong Kong (2001) and Durian Durian (2000).

Three Husbands had world premiere in TIFF31 on 26 October 2018, and the "Face-to-Face masterclass is followed its second screening on 28 October at Toho Cinema Toho Cinemas Roppongi, moderated by ISHIZAKA Kenji, Asian Future Programing Director, Tokyo International Film Festival.

Fruit Chan has always been a provocative filmmaker, and is considered especially so since Hong Kong reverted to Chinese rule. His latest, Three Husbands, is in the Competition section of the 31st TIFF, and marks the final chapter of his "prostitution trilogy." Chan decided to finally finish the trilogy after a 15-year delay, despite knowing the film's frequent and outrageous sex scenes would surely rub authorities the wrong way.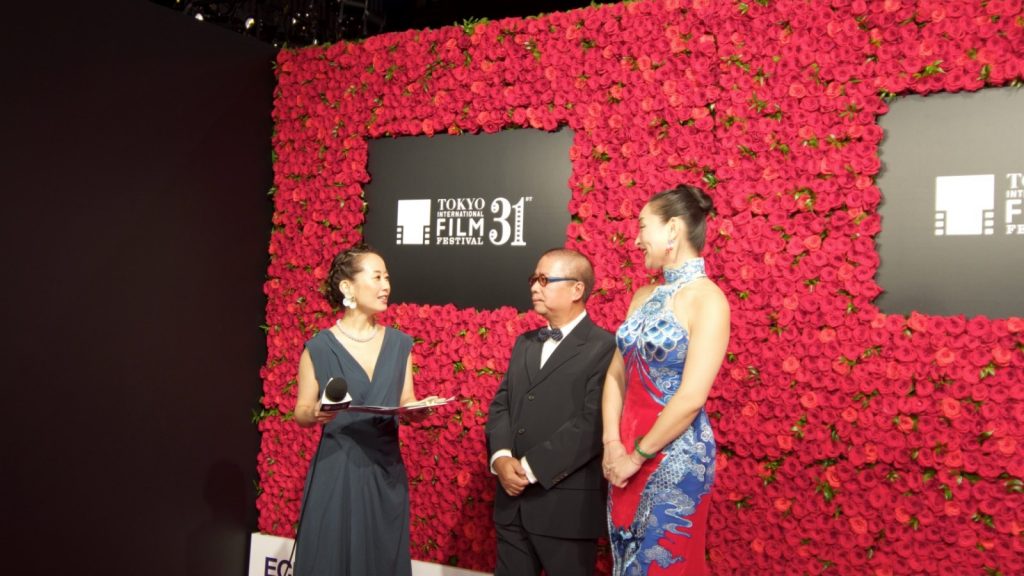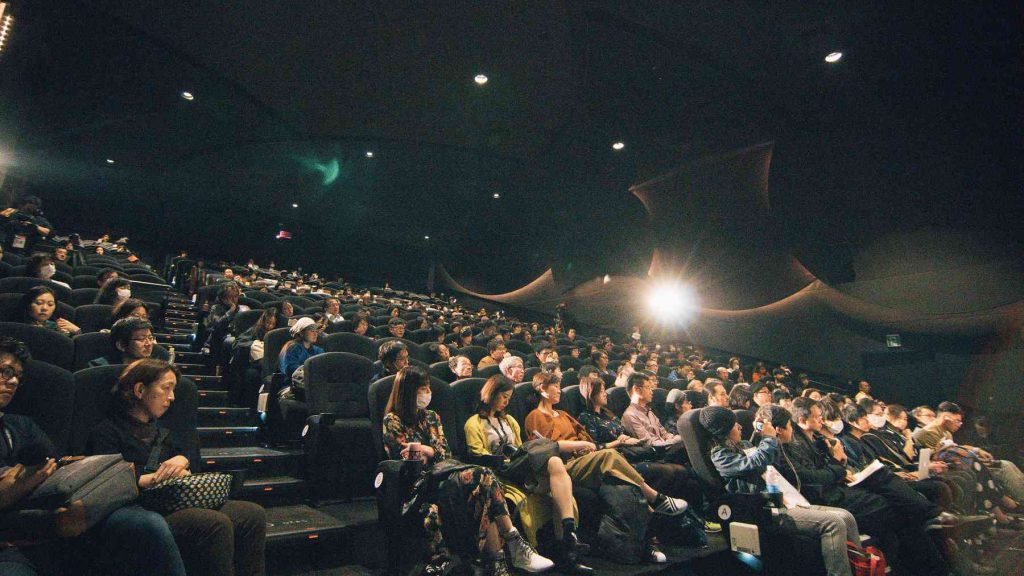 At the October 28 "Face-to-Face" masterclass for the film, not surprisingly, almost all the questions were about the sex scenes and what Chloe Maayan thought about performing them. She was suitably coy. After explaining that it was the kind of part she had always dreamed of, she said she had channeled her "childhood and my future" into the role, and now that she had "grown up in the part," she felt a "new energy" in life.

The director was a bit more prosaic. When asked if he was equating prostitution with the kind of greed that many people think characterizes Chinese society since the capitalist opening of the 90s, he said, "Usually you link sexual greed with men, but this time I wanted to portray it from a woman's point of view and I made sure I consulted a doctor, and he assured me that a woman's sexual desire could be infinite."

Apparently, the movie was made on the fly, which may explain the difficulty in nailing down a translatable theme. Co-screenwriter Lam Kee-to explained that Chan had come up with the dialogue first and then Lam "visualized" it, but the shooting script was not actually finished until the first day of shooting. Maayan didn't even read it until the day she showed up to perform her first scene.

Naturally, some wanted to know if the film can be shown in China. Chan admitted that there was no way a movie as explicit as Three Husbands would ever be permitted in China, though he felt that may have more to do with its depiction of police than the sex. A running joke in the film is police officers showing up at various illicit places of employment and busting the people there, the idea being that the authorities would never be able to control human nature. However, Chan said it would be shown in Hong Kong "without any problem, but that it will be shown as an adult film," because he had no intention of cutting anything.