ワルシャワ
第15回ワルシャワファイブフレーバー映画祭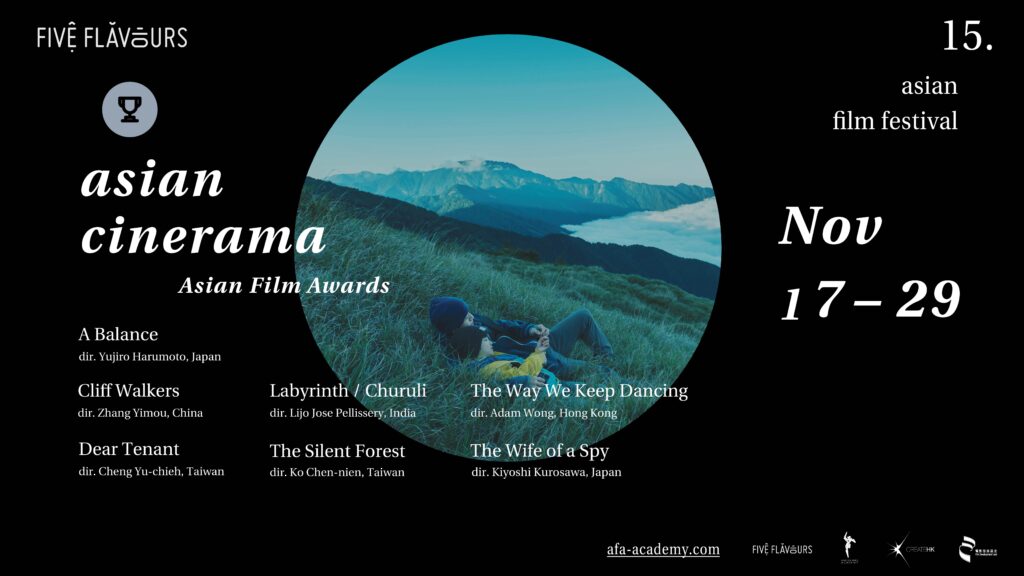 Date: 17 – 29 November 2021
Location: Warsaw (Kinoteka, Kino Muranów and Online platform)
Guest: Kiyoshi Kurosawa, Adam Wong, Yujiro Harumoto, Cheng Yu-chieh, Ko Chen-nien
Screening: A Balance, Cliff Walkers, Dear Tenant, Labyrinth, The Silent Forest, The Way We Keep Dancing, The Wife of a Spy
Partners: Warsaw Five Flavours Asian Film Festival
With the shared objective of promoting and recognizing outstanding Asian cinematic works, the Asian Film Awards Academy (AFAA) collaborates with the Five Flavours Asian Film Festival again in presenting AFAA's flagship film roadshow – Asian Cinerama (the programme). Financially supported by Create Hong Kong and the Film Development Fund of the Hong Kong SAR Government, Asian Cinerama will take place at cinema muranów, kinoteka and online at piecsmakow.pl.
The programme includes Japanese director Yujiro Harumoto's A Balance, the second film by Yujiro Harumoto is a gripping and emotionally brutal drama that asks difficult questions about the fragility of principles. Harumoto's tightly constructed labyrinth plot and unflinching observations of human frailty are reminiscent of Asghar Farhadi's gripping morality plays. Another classy Chinese action thriller whose dazzling style seems to take place in a deliberate narrative void, Cliff Walkers marks leading Chinese director Zhang Yimou's first foray into the espionage genre.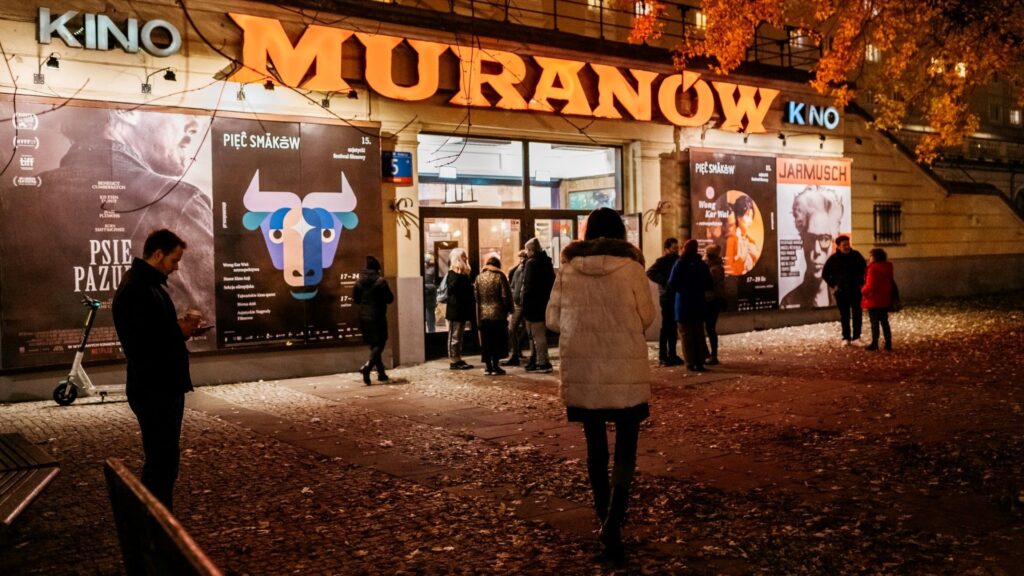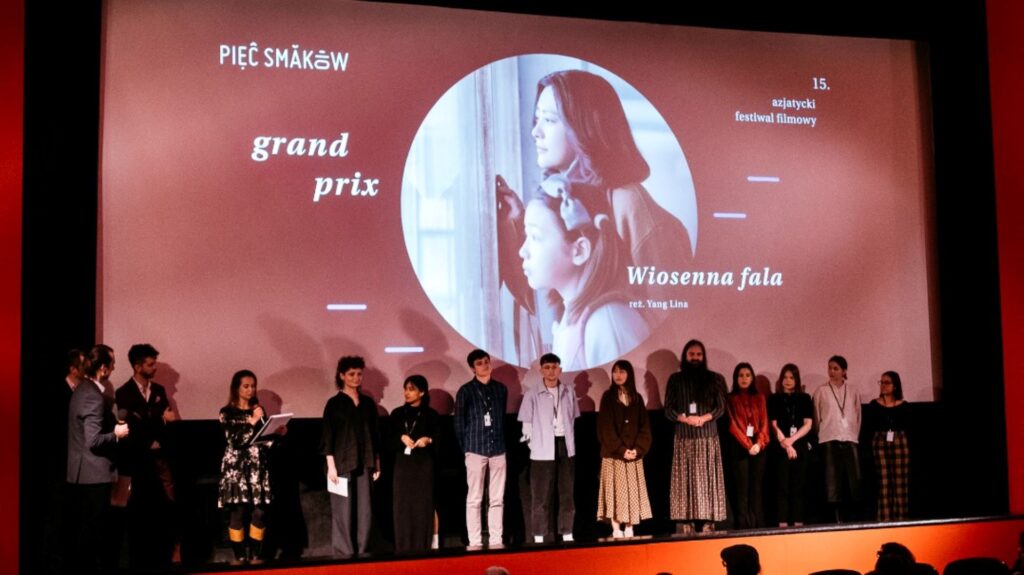 Dear Tenant by Taiwanese director Cheng Yu-Chieh , is a moving drama about the love found within queer families. Taiwan has often been hailed as one of the most progressive Asian countries when it comes to LGBTQ rights with legalizing same-sex marriage since 2019. But as Cheng Yu-Chieh explores in Dear Tenant, just because something has become legal doesn't mean the prejudice ends overnight, and much of Taiwanese society still has a long way to go when it comes to acceptance of queer people.
World premiere at International Film Festival of Kerala, as one of the leading filmmkaers of Mollywood, Lijo Jose Pellissery brings his eight feature Labyrinth (Churuli) to the audience.  Labyrinth is a surreal tale, filled with understatements, encased in memorable, magnetically beautiful frames. Based on real events of the Tainan School for hard of hearing in Taiwan, The Silent Forest takes a candid look of the heinous culture of abuse that went on unchecked for much too long, as well as examining larger power structures and cultural influence behind it. It is a powerful depiction of trauma, corruption, and fight for justice, all handled with an incredibly skillful touch by Ko Chen-Nien, a young director making her debut in the long format and undoubtedly also making a lasting mark on Taiwanese cinema history.
Hong Kong director Adam WONG's The Way We Keep Dancing is the eagerly anticipated sequel to his popular 2013 success The Way We Dance on street dance culture in Hong Kong. This time, the dancers including Cherry Ngan and Babyjohn Choi from the original cast, are faced with gentrification of the district that has nurtured their creativity. Wife of a Spy, Kiyoshi Kurosawa's gorgeous, riveting Venice Best Director winner is an espionage drama in the league of Hitchcock's Notorious, a romance as glorious as David Lean's wartime epics, and a metafilmic charade that hails cinema as salvation for modern civilization.
Q&A session with Adam Wong
Q&A session with Kiyoshi Kurosawa