I am pleased to serve on the jury of the Asian Film Awards this year and join other internationally respected film adjudicators in sharing the joys of cinema. The high standard of the competing films has been inspiring and revealing. Showing sophisticated skills, commitment to craft and creative vision, Asian filmmakers are making films that are at oce entertaining and thought-provoking.
As an actor in Asian films, especially those from Greater China, it is indeed a delight to witness the rise of Asian cinema and their positive reception worldwide. The Asian Film Awards is a superb springboard for the Asian film industry to reach even greater heights, and launch the next generation of film talent. I can see a bright and wide future ahead for Asian cinema.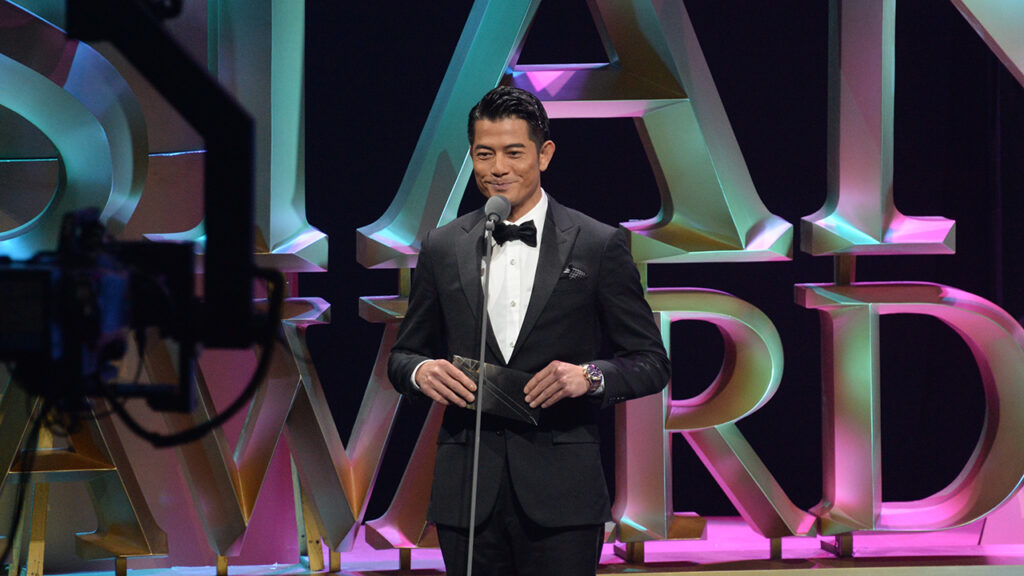 Aaron Kwok Fu-shing is a leading icon of Asian cinema and a widely recognized multi-talented performer. Since the late 1980s, he has acted in over 50 films across a wide diversity of genres, performed live concerts worldwide and won countless music awards, and is dubbed the "Asian dancing king."
Kwok has starred in many popular and successful films such as The Storm Riders (1998), The Detective (2007), Murderer (2009), Empire of Silver (2009), Love for Life (2011), Cold War (2012), Silent Witness (2013) and The Money King (2014). Kwok is a committed actor who has played many different challenging roles, constantly breaking new ground, and earning increasing critical acclaim over the years. For two consecutive years, he won Best Actor at Taiwan's Golden Horse Awards respectively for Divergence (2005) and After This Our Exile (2006). He also received the Best Actor prizes for Divergence and Silent Witness (2013) respectively from the Chang Chung Film Festival in China and the China Image Film Festival in the UK. He has also been nominated for numerous prestigious film awards in Greater China and beyond. In 2014, Kwok was also on the jury panel for the final round of adjudication at the Taipei Golden Horse Film Festival.
His latest films, The Monk (dir. Chen Kaige) and Port of the Call (dir. Philip Yung) will be released this year. The Monkey King 2 (dir. Cheang Pou-soi) and Cold War 2 (dir. Longman Leung and Sunny Luk) have been scheduled for release in 2016.