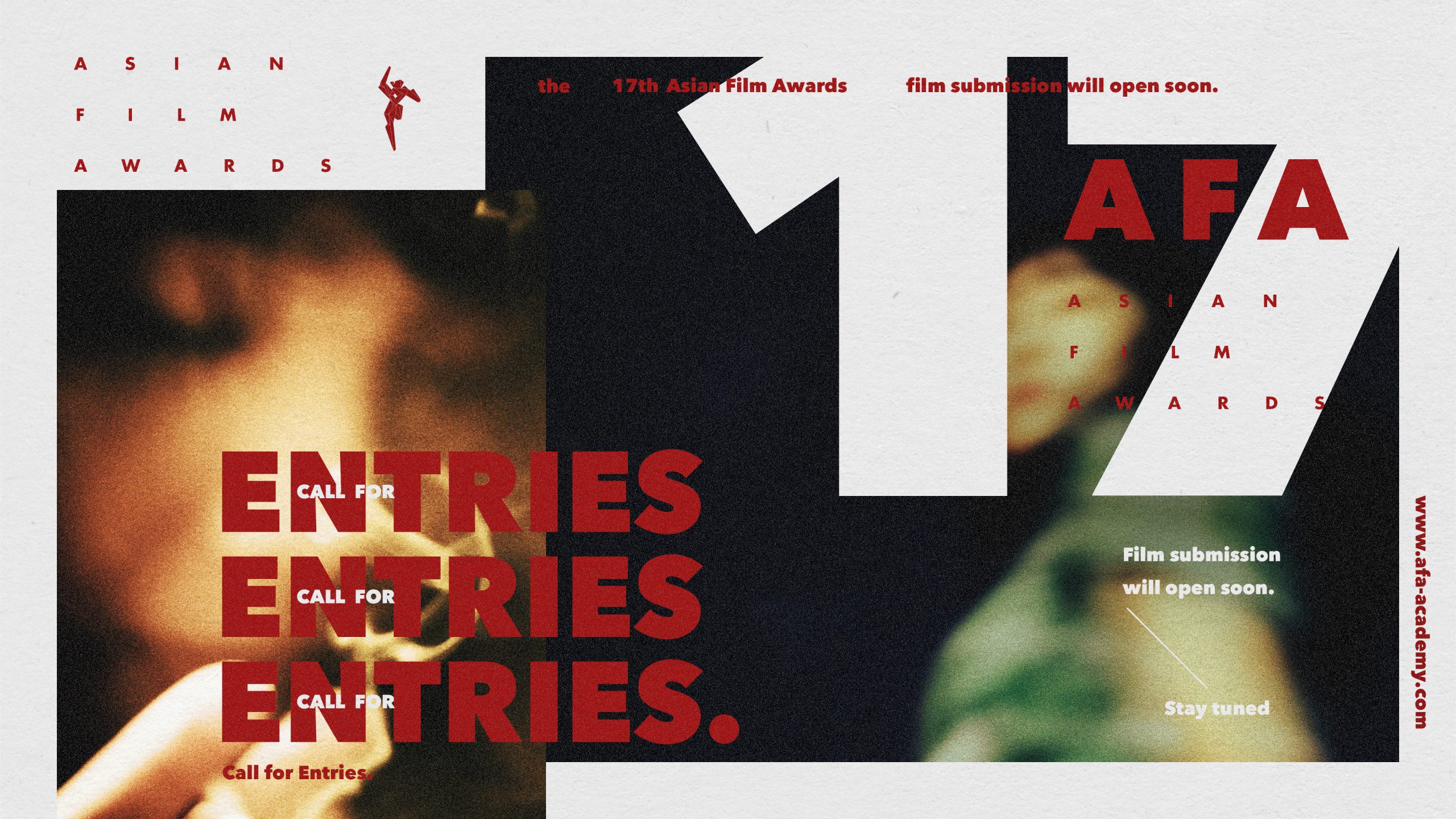 The 17th Asian Film Awards Call for Entries
A call out to invite filmmakers, production and distribution companies to participant in the AFA17. Submit now to enjoy Early Bird submission fee waiver!
The annual Asian Film Awards (AFA) is an essential hub for recognizing and discovering film talents, we are now open for filmmakers, production and distribution companies to submit your Asian productions to compete for the next Awards.
An eligible film participating in the Asian Film Awards must:
be feature length with a running time exceeding 60 minutes;
 
be in 35mm film or digital cinema format suitable for exhibition in commercial cinemas;
 
be fiction films in the "Asian region" ("Asian region" is based on the definition accepted by the United Nations at here and includes ALL countries and territories East of the Suez)
 
contain English subtitles in the case of non-English language works; and
 
be exhibited in theaters in the Asian region(s) between January 1, 2023 and December 31, 2023 and/or have received theatrical release and distribution in at least one Asian territory; or have premiered at international film festival(s); or have received national film awards.
 
The film submission deadline will be December 31, 2023.
Important Dates
EARLY BIRD
Deadline: October 31, 2023
Submission fee: Free
REGULAR
Deadline: November 30, 2023
Submission fee: USD80
(HKD500 if bank transfer inside Hong Kong)
LATE
Deadline: December 31, 2023
Submission fee: USD150
(HKD900 if bank transfer inside Hong Kong)
*Please note that the festival has no refund policy on the submission fee.
Inquiries
Address: Unit D2, 4/F, Freder Centre, 68 Sung Wong Toi Road, Kowloon, Hong Kong