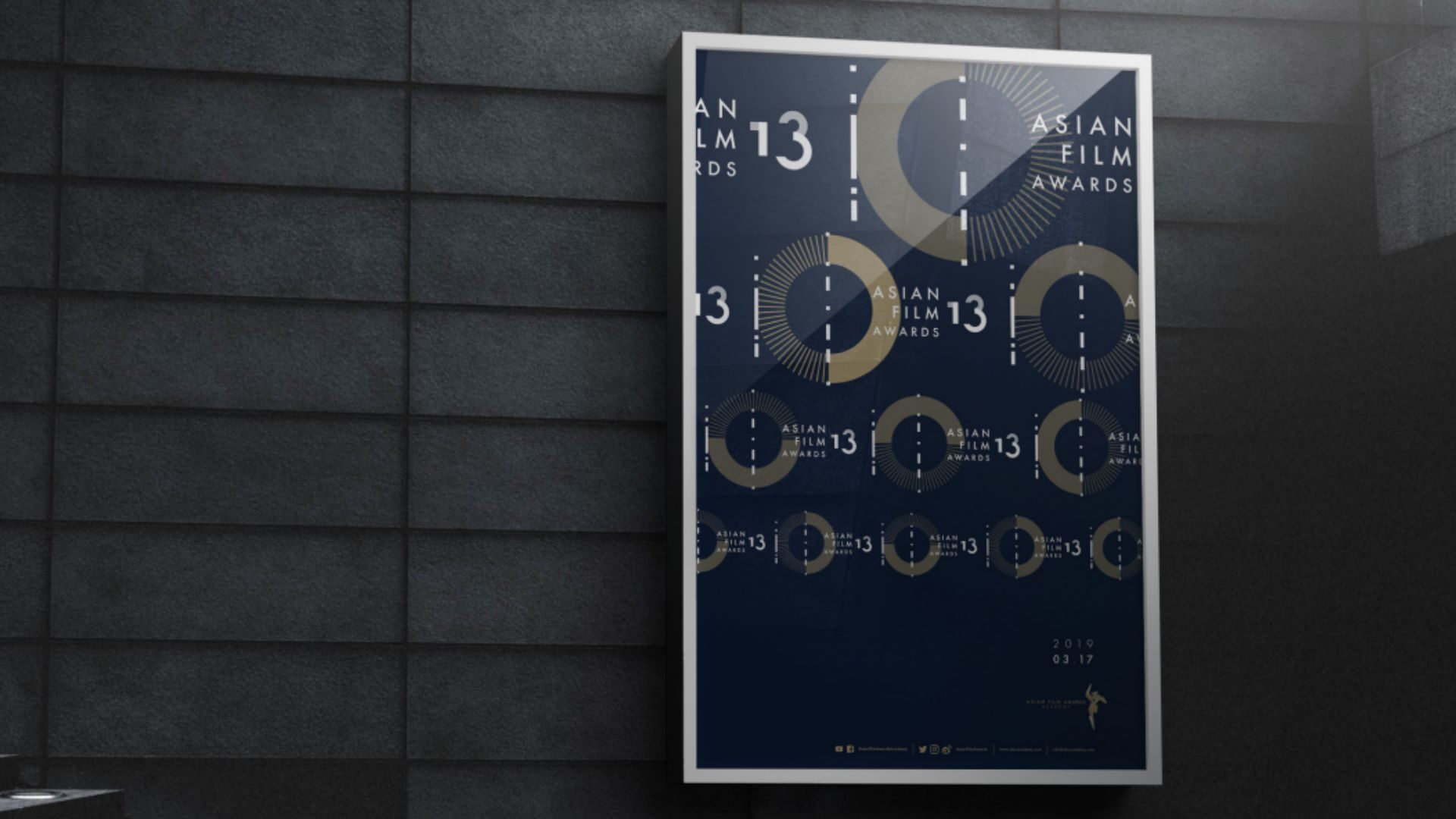 Ferrous WONG (DESIGN OUTHERE)
AFAA invited DESIGN OUTHERE to design the key art for AFA13.  Inspired by this year's AFA theme of "film restoration", Hong Kong graphic designer Ferrous WONG employed gold and blue as primary colours. There are two shades used for each colour, conveying the concept of "old meets new". With advancements in film restoration technology, classic films can now be preserved for a new generation of cinemagoers and home viewers.
The golden circle is split into half by a blue dashed line.  The left half, outlined by numerous lines, represents film. The right half, in solid gold, represents the human eye.  The two blue dashed lines represents the art of editing, which is how images are stitched together as a film that comes to life in front of our eyes.
Founded in 2006 by WONG, DESIGN OUTHERE specialises in visual and multimedia designs.  Its previous works include the animation of AFA12 promotional videos, the Hong Kong Independent Film Festival and visual designs for Eason CHAN's Another EASON'S Live world concert tour.