"The cultures of Asia are diverse, but I think there is a commonality, a unique Asian touch! This touch is a shared Asian culture that has nurtured us throughout history." ZHANG Yimou, Director
The Asian Film Awards Academy announces the appointment of internationally renowned director and 15th Asian Film Awards Best Director winner ZHANG Yimou as Jury President of the 16th Asian Film Awards. Regarding his role as the Jury President, Zhang expresses that he will do his utmost to select the most oustanding Asian films: "I think the Asian Film Awards bears an incredibly potent role in promoting Asian film culture. We are telling the world that Asian cinema is here to stay."
ZHANG Yimou entered Beijing Film Academy in 1978, majoring in Cinematography. Ever since his first film, Red Sorghum, won the Golden Bear at the Berlin International Film Festival, Zhang has always delivered films with masterful and heartfelt storytelling that resonate with Asian and international audiences. Zhang says, "Every filmmaker's creation is inspired by its culture. Land and people always provide the wellspring for creativity. The cultures of Asia are diverse, but I think there is a commonality. You can always spot an Asian, even though they have different ethnic backgrounds. There is a unique Asian touch! This touch is a shared Asian culture that has nurtured us throughout history."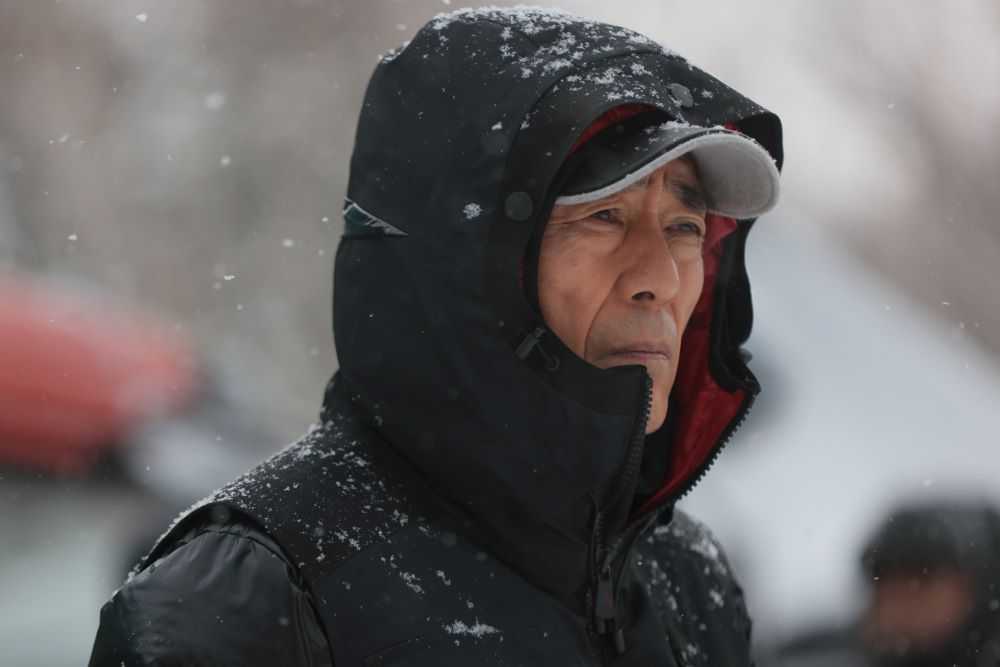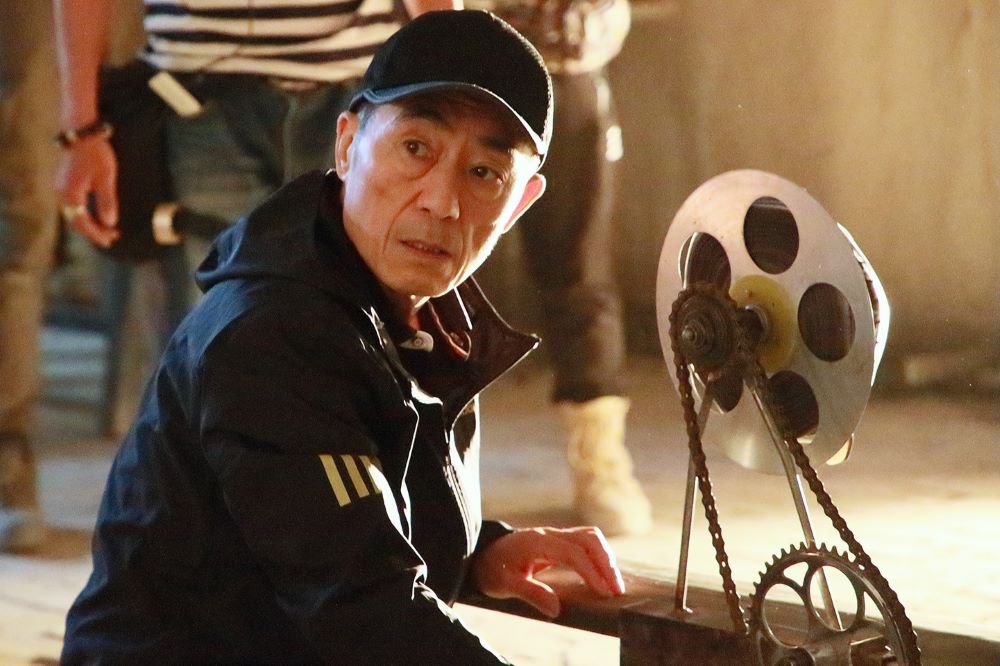 Throughout his 40-year career, Zhang has never ceased his pursuit of originality. Always expanding his artistic territory, Zhang's artistic journey has been devoted to innovation and transformation. In 1992's The Story of Qiu Ju, Zhang adopted an avant-garde, semi-documentary approach, recruiting many non-professional actors for the film. This daring mindset brought him astonishing success in the form of the Golden Lion at the 49th Venice International Film Festival, as well as the Best Feature Film prize from both the Hundred Flowers Public Award and China Golden Rooster Award.
Apart from employing progressive filmmaking methods, Zhang is also keen on venturing into different genres. About his creative inspiration, Zhang says, "In a larger perspective or abstract sense, it's culture; in a smaller perspective and more realistic sense, it's the appeal of the story." From the chilling feudalism in Raise the Red Lantern to the intriguing 1930s crime world in Shanghai Triad; from To Live's portrait of an individual in a tumultuous era to the thrilling martial arts in House of Flying Daggers, Zhang has demonstrated an ability to master versatility in genres through his 20-plus films. His 2002 film Hero marked the beginning of Chinese cinema's blockbuster era. His first 3D English-language film, 2016's The Great Wall, was an exciting collaboration between Hollywood and Chinese talents. His latest film, Full River Red, broke the so-called glass ceiling for Chinese period films by grossing an amazing RMB 42 billion at the Chinese box office during this year's Lunar New Year holiday.
35 years after Red Sorghum, the award-winning director is still passionate and enthusiastic about cinema. He is even tackling the crime genre for the first time with his upcoming film Under the Light. As the leading figure of Chinese cinema's "Fifth Generation", Zhang has worked tirelessly to leave his mark throughout the history of contemporary Chinese cinema. His filmography is unpredictable, diverse and progressive, the very epitome of the everchanging nature of time. With his vision and expertise, Zhang will lead a panel of seven professional judges from around the world to select the most outstanding filmmaker in each category as well as the best film of the year.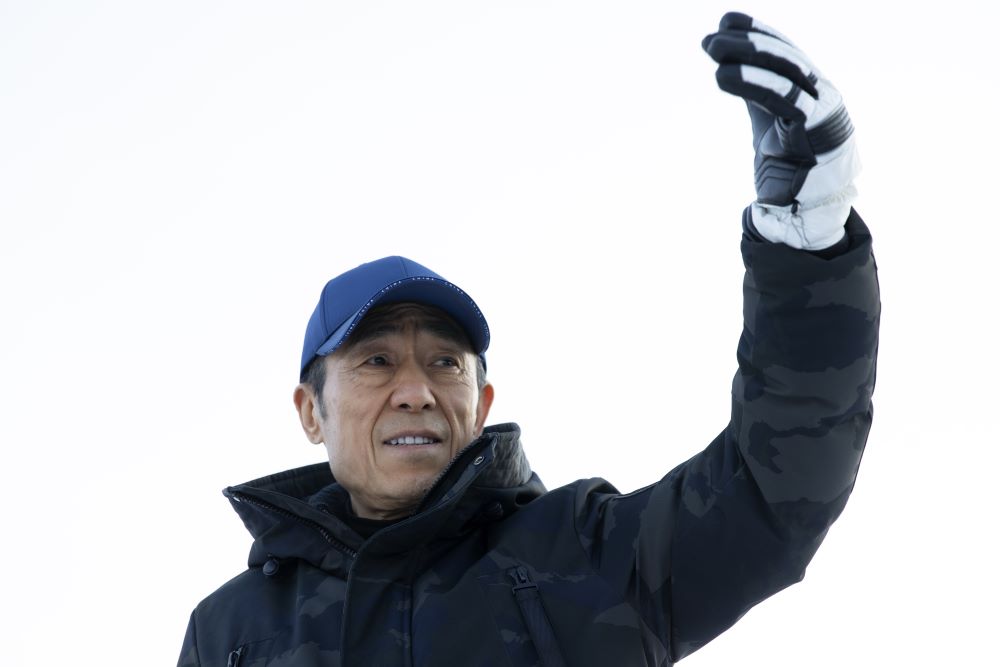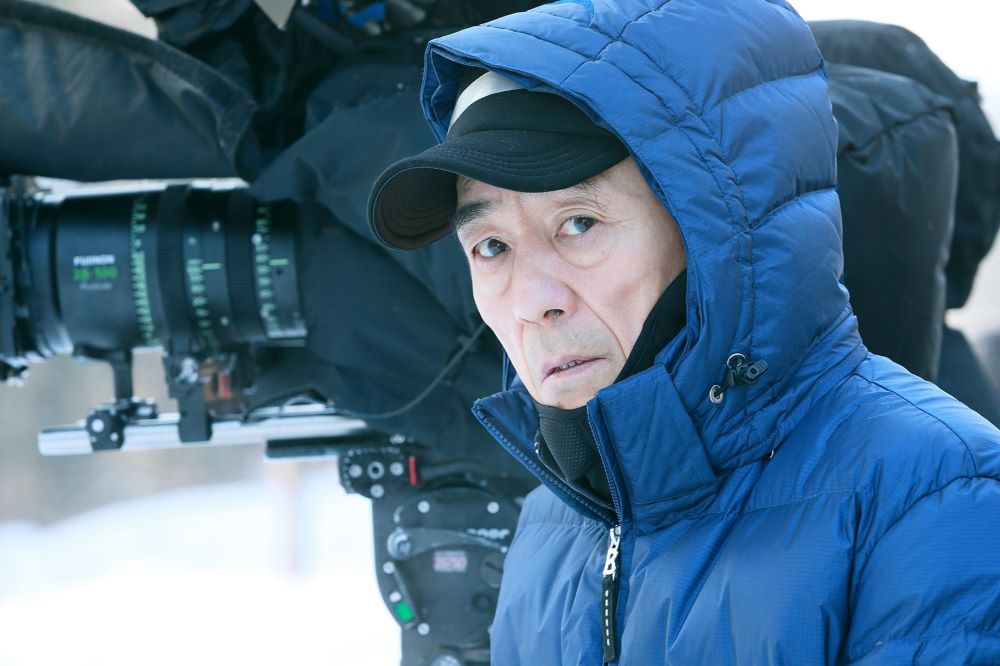 As the Jury President of this year's Asian Film Awards, Zhang recently shared with the Asian Film Awards Academy his views about filmmaking and looking forward to seeing Asian cinema flourish on the world stage:
Q: Asian Film Awards Academy   |   A: ZHANG Yimou
Creativity may come from one's own interpretation of culture and story, but I value good scripts from other filmmakers as well.
Q: How do you pass the time on a long flight? Would you choose to watch a movie or read a book?
A: I watch movies. I go through the movie catalogue on the plane quickly, then pick one or two to watch.
Q: Your upcoming film Under the Light sees you taking on another new genre. Are there other stories that you'd like to try in the future?
A: There are so many stories in life that could be made into films. There is an old Chinese saying, "An army of thousands is easy to form, but a good general is hard to find." In my case, the "good general" is a script.
I consider myself to be a vocational filmmaker; I don't necessarily have to direct my own script. It's most ideal to discover a nice script and have it end up in my hands! I've lived by the principle of "discovery" for a long time. I value a sense of "randomness" because it keeps things fresh for me. I often get asked what else I'd like to try. It's hard for me to answer that, because I don't know if I'm lucky enough to get my hands on a good script. There are so few good scripts these days!
Q: It is admirable that even with the enormous effort of directing the opening and closing ceremonies of the Winter Olympics, you have been able to maintain a pace of almost one film per year in recent years. What drives you?
A: A passion for filmmaking, of course. If you love filmmaking enough, you will never get tired.
The prospects of regional co-productions may be in flux, but the success of Asian cinema on the global stage is encouraging.
Q: You starred in A Terra-Cotta Warrior, one of the first Hong Kong-Mainland productions. Thirty years on, how do you think co-production in Greater China has changed?
A: Cooperation within the Greater China region has become closer over the past decades, and many great films have resulted from them. But in recent years, the external environment has changed a lot, and there have been fewer good co-production films from the region.
Q: In recent years, Asian films and TV series such as Drive My Car and Parasite have done very well internationally. What are your thoughts on this trend?
A: Asian films and TV productions in the last few years have been widely acclaimed around the world, and that is very exciting. I hope this momentum continues so that the world can see Asia's greatness.
Q: You have witnessed the commercialisation of Chinese cinema over the decades. Do you think the role of the director has diminished in such a capital-driven production process?
A: In commercialisation, it is difficult to give a simple answer about a director's dominance over a film. It varies from person-to-person and case-by-case. Anyone who has been a director knows that there is no total freedom. In some way, you will always have to compromise and give in. So, I always say that making a film is a process of facing difficulties and overcoming them. In this process, how much of yourself can you retain? It depends on luck, timing and conditions. A director is a very self-absorbed person. Everyone wants to get their own way, but who can really do that? I can't.
As the Jury President, my responsibility is to select outstanding films, and promote the best and most unique Asian films on the world stage.
Q: As Jury President of AFA16, what role do you think does the Asian Film Awards carries in promoting Asian film culture? 
A: I hope to do my utmost to select outstanding Asian films. I think the Asian Film Awards bears an incredibly potent role in promoting Asian film culture. It is telling the world that Asian cinema is here to stay. 
Q: Many of your works have a strong connection to your homeland. How do you think our unique cultures inspire Chinese and Asian cinema in general?
A: Every filmmaker's creation is inspired by its culture. Land and people always provide the wellspring for creativity. The cultures of Asia are diverse, but I think there is a commonality. You can always spot an Asian, even though they have different ethnic backgrounds. There is a unique Asian touch! This touch is a shared Asian culture that has nurtured us throughout history.
Chinese cultural traditions play a significant role in film culture.
Q: You often say that the concept of "homeland affection" is an inseparable part of Chinese culture. Do you think that this concept, which is branded with imbedded collectivism, is more of a burden for artistic creation? Or is it a driving force?
A: The idea of "homeland attachment" is a tradition that has been in our history for thousands of years. When I read Tang Poems and Song Lyrics in my youth, I was often moved by those verses. This is not necessarily just "imbedded collectivism", but rather culture. I was born in China and brought up in Chinese culture. I know that this idea of "homeland attachment" is not as simple as it may seem to outsiders. It is a cultural heritage in the blood, a heritage that has been passed down for thousands of years.
Q: You once said that your film The Great Wall was probably the furthest a Chinese story has ever gone via film on the global stage. Seven years on, do you think Chinese cinema has gone further?
A: To borrow a phrase often used in the past: The road is winding, but the future is bright.
Q: What do you think is the most important heritage that Chinese cinema needs to pass on?
A: Our culture and our spirit. 
"The jury members and I shall select the best Asian films." —- Yi-mou ZHANG