Hong Kong Filmmakers virtual met with Audiences in Malaysia
7 Hong Kong films were showcased in Malaysia. Including the Asian premiere of director Keian Chui's REMEMBER WHAT I FORGOT.
The Asian Film Awards Academy (AFAA), in collaboration with Golden Screen Cinemas, GSC Movies, and with the financial support of Create Hong Kong and Film Development Fund, are honoured to present our flagship film roadshow – Asian Cinerama in Kuala Lumpur.
AFAA was delighted to work with Golden Screen Cinemas and GSC Movies again after the Hong Kong Film Gala Presentation. With the effort to bring a more diversified film selections to Malaysian fans together,  
The program – Asian Cinerama – Hong Kong Focus (Malaysia) – ran from Friday 7 October to Sunday 9 October 2022 at GSC Mid Valley in Kuala Lumpur. The program opened with director Amos Why's sweet coming-of-age romantic comedy FAR FAR AWAY, starring Kaki Sham, Jennifer Yu, Hanna Chan, Rachel Leung, Cecilia So, and Crystal Cheung. This is the indie writer-director's third feature film after DOT 2 DOT and NAPPING KID. The film revolves around little known places in Hong Kong, bringing audiences a romantic comedy along with the beautiful scenic view from Hong Kong.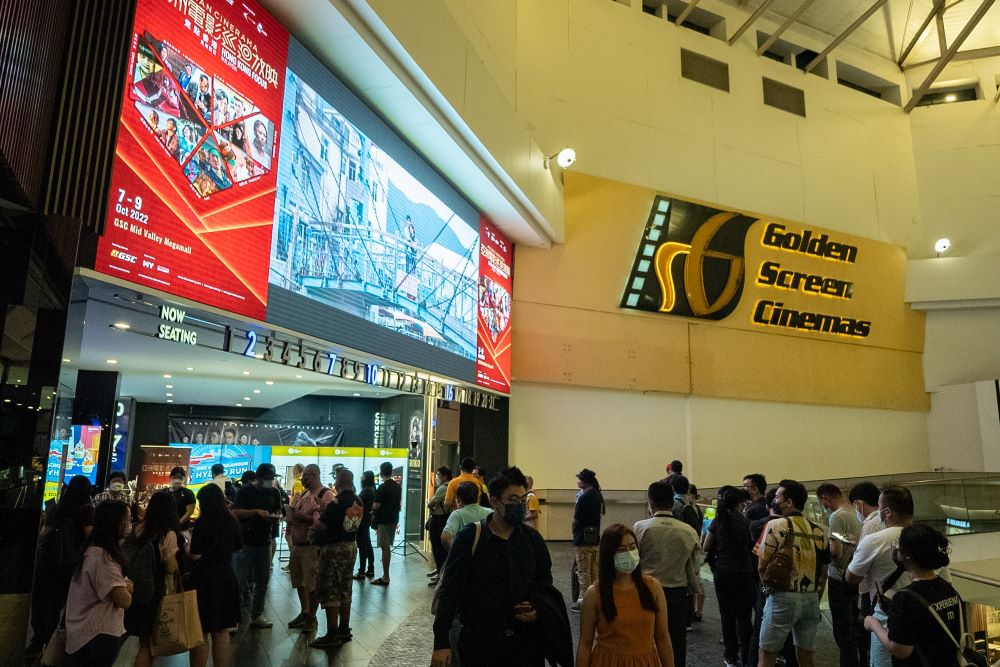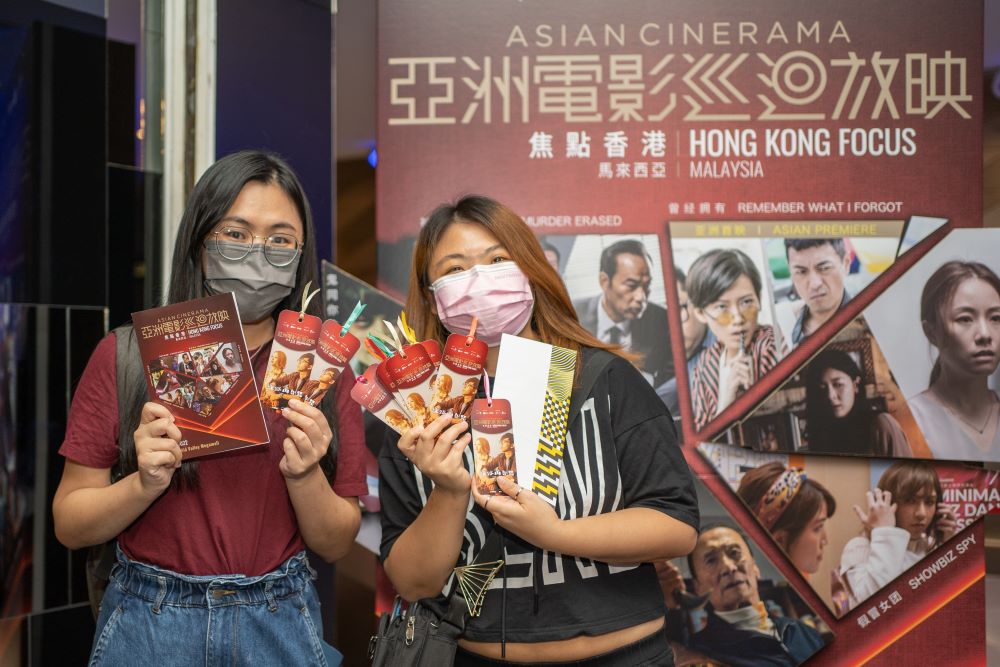 With the travel restrictions under the pandemic, director Amos Why and the main actress Jennifer Yu from FAR FAR AWAY join the post screening via online.
"I'm honoured that FAR FAR AWAY is invited to participate in the Asian Cinerama – Hong Kong Focus (Malaysia) programme and selected to be its opening film.  This movie has been making waves around the region including Japan, Italy, and Singapore, where interestingly, audience reactions vary.  The movie tells the romantic stories and struggles of today's Hong Kong youth, offering audiences a chance to see and appreciate parts of the city that they rarely get to experience." said director Amos Why.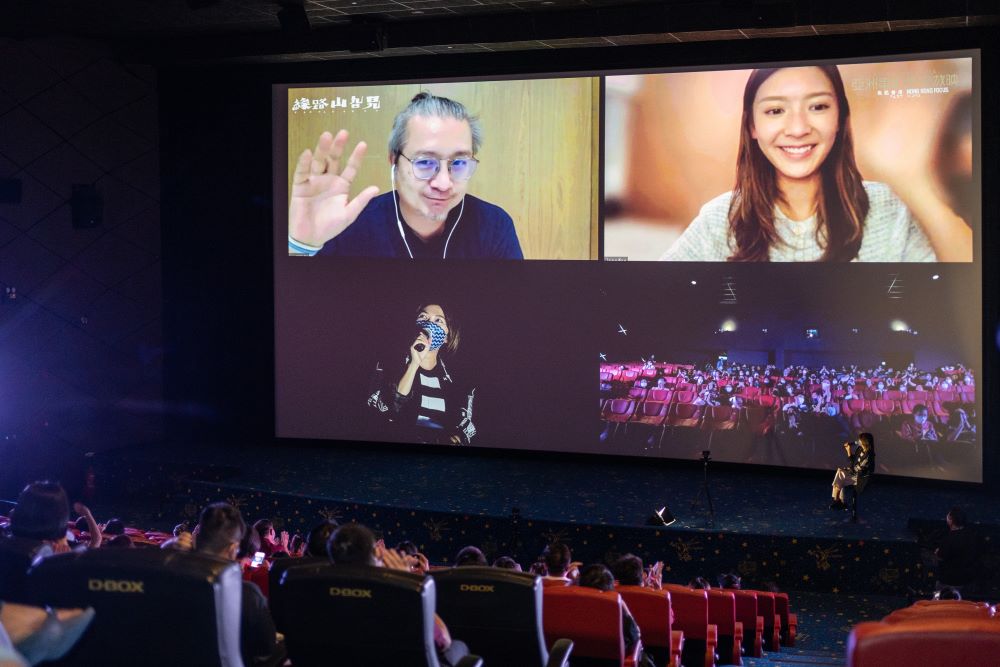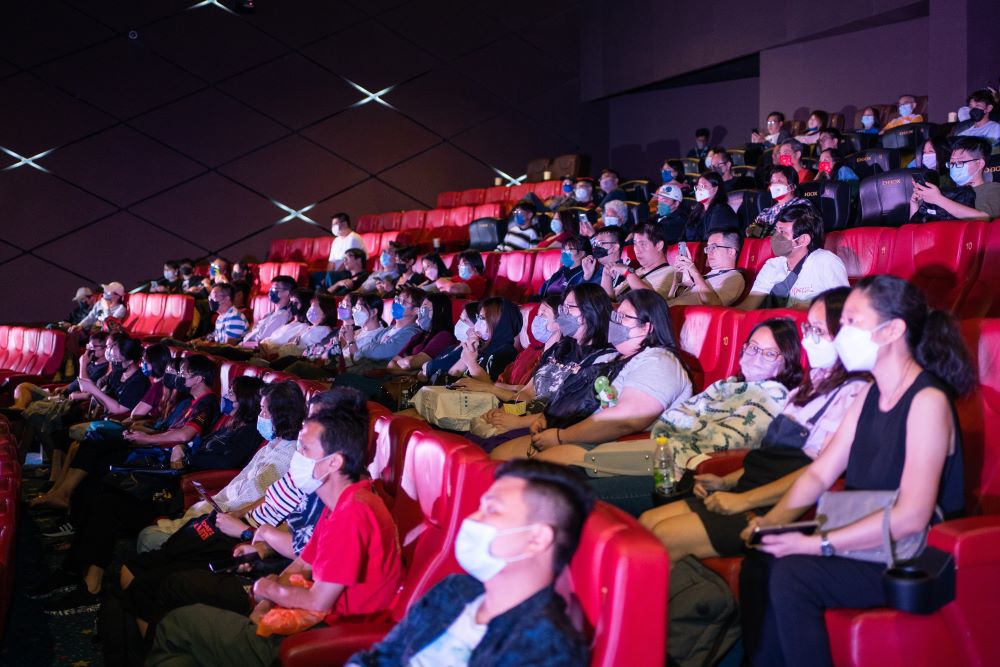 FAR FAR AWAY was shot in a breeze over 12 days, was deemed to be quick in its principal photography. The director joking asked Jennifer Yu if she felt that the shooting was in a rush, only to be surprised by her answer, "Yes, we were rushing for the last boat out of the island, otherwise we would be stranded there until the next morning". Amos Why explained that the filming was not in a rush thanks to the flow of the script, where the movie used 4 cameras in only one scene, whereas its entirety was shot using one camera.    
Meanwhile Jennifer Yu was commended for her natural acting in the portrayal of her character Melanie. She thanked the director for giving her the freedom of interpretation and cited an example of her suggestion using her forehead instead of palm to feel the body temperature being accepted. To her surprise some audiences acknowledged they have the same practice at home and laughter arise when a fan expressed that he would not mind Jennifer Yu doing that to him.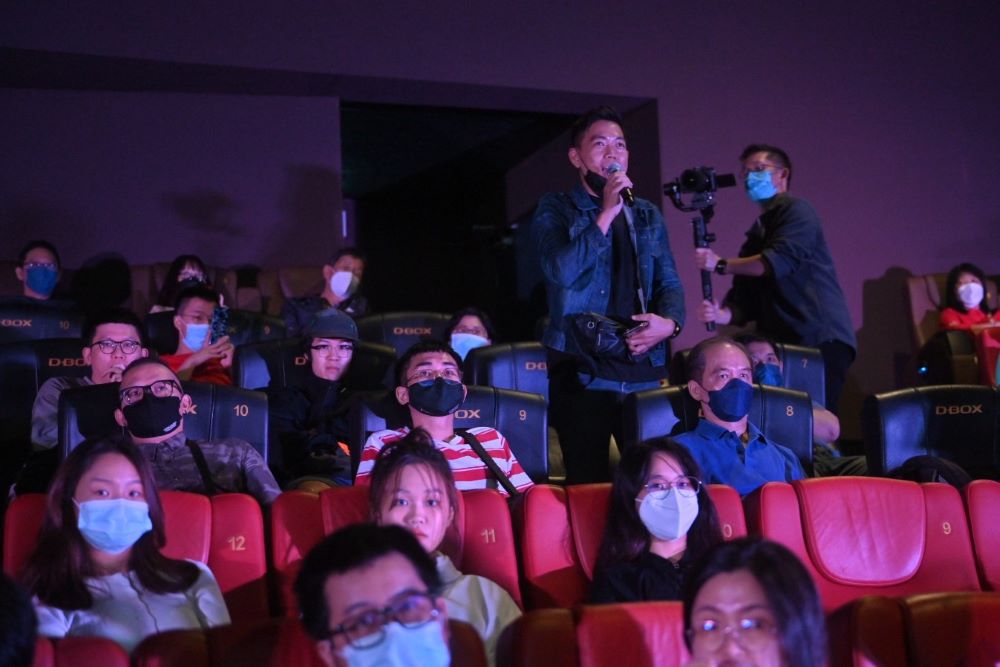 Director Fruit Chan's COFFIN HOMES is showcased on the second day of the programme. Three bizarre tales intertwine in this horror satire set against the housing situation of Hong Kong. It stars Wong You Nam, Tai Bo, Siu Yam Yam, Loletta Lee, Cheung Tat Ming, Teresa Mak, and Paul Che. Fruit Chan had joined another virtual meet and greet after the screening.
When asked why the movie did not have much ghost elements in the beginning, the director expressed, "Horror movies are all about the same, hence we had to think of a different element and this time our theme evolved around the rising property prices in Hong Kong. And then we added some ghost and horror elements to make it quirky and entertaining". A fan also asked the director if a sequel to THE MIDNIGHT AFTER was in pipeline, and the director explained that it was comparatively exorbitant due to the CGI and post production.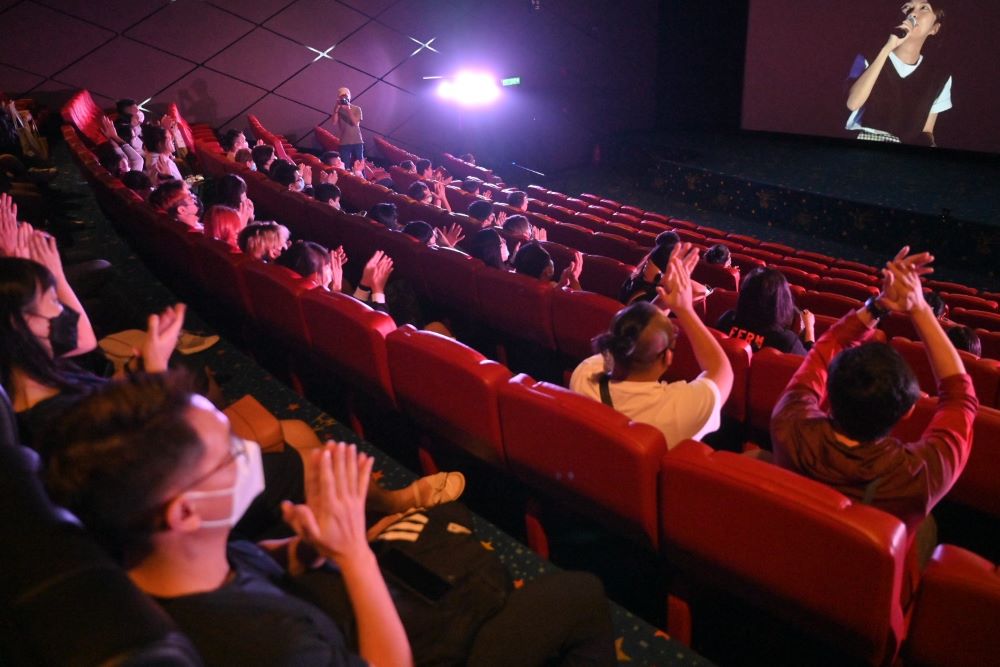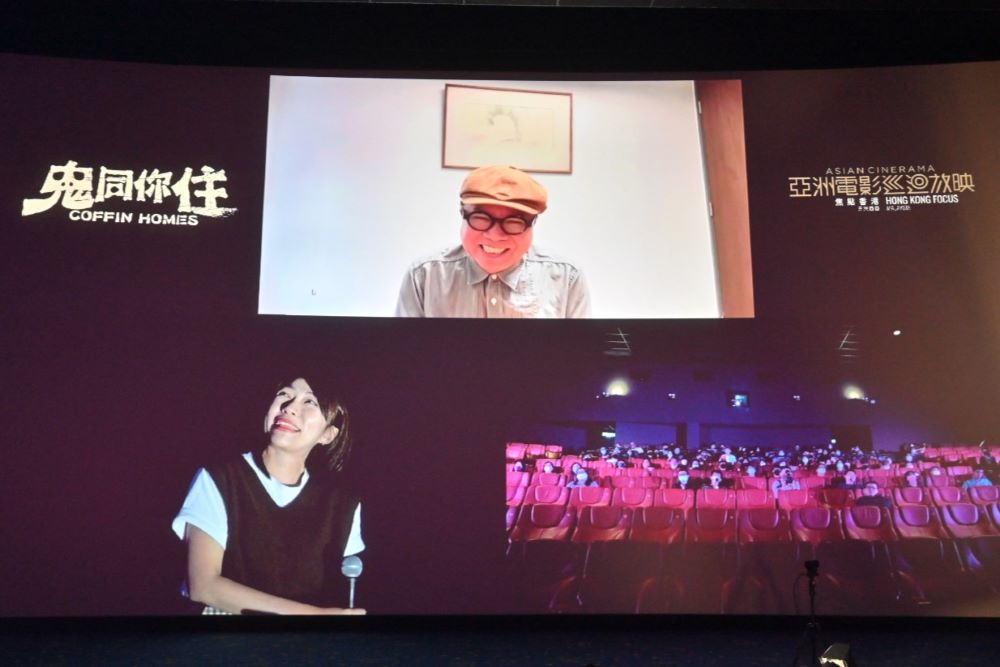 The programme has closed with Asian Premiere of REMEMBER WHAT I FORGOT. This drama starring Philip Keung and Malaysia's very own Fish Liew tells the story of a young film director who relentlessly pursues his film career and pursues his dreams.
Director Keian Chui said, "I am delighted to be part of the Asia Film Awards Academy's Asian Cinerama – Hong Kong Focus (Malaysia) programme. Remember What I Forgot is a "Hong Kong-made film", with the touch and spirit of old-style Hong Kong film. I hope this film will be somewhat like the Hong Kong street food which allows overseas audiences to experience the authentic flavour of Hong Kong. 
The release of some of the films that I have directed in recent years were delayed due to the pandemic. Remember What I Forgot is indeed my directorial debut and it is like my first love. When I created this story, there was a sense of romance and foolishness in it. Remember What I Forgot is a romance movie and the subject is "Hong Kong-made film". Similarly, I hope that audiences reminisce those good old days watching this movie.
Other showcased films including Director Ricky Ko's dramedy TIME, which recently made a buzz at the 40th Hong Kong Film Awards with Patrick Tse as Best Actor.  SHADOWS, the directional debut by director Glenn Chan, which was nominated in several oversea film festivals.  A MURDER ERASED by director Dennis Law and the comedy SHOWBIZ SPY, what stars Anson Lo from MIRROR.  Local fans even brought their own promotional materials to cheer for SHOWBIZ SPY and further escalated the atmosphere.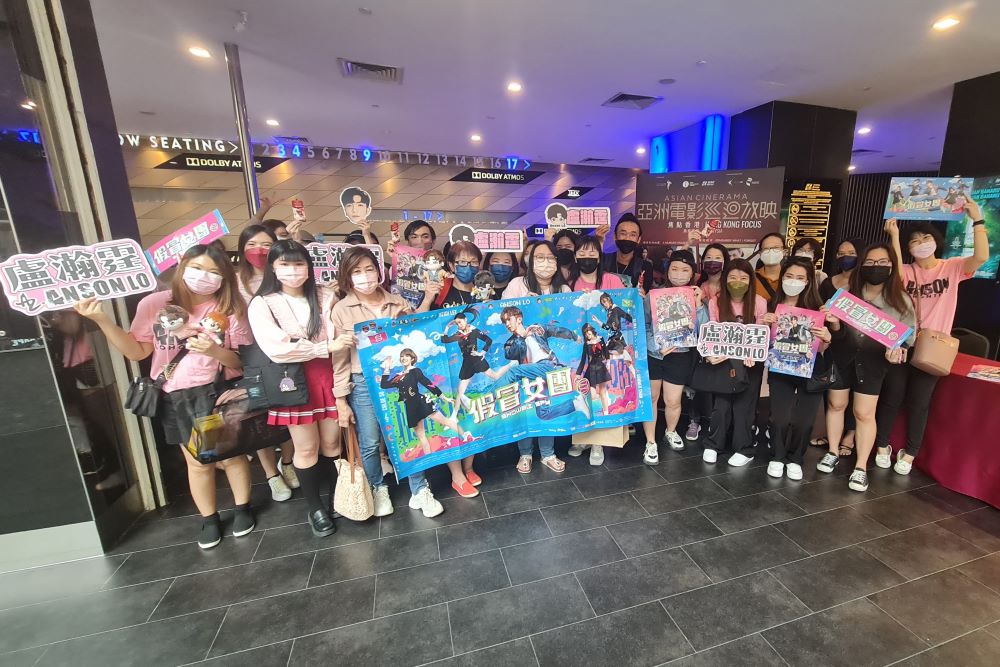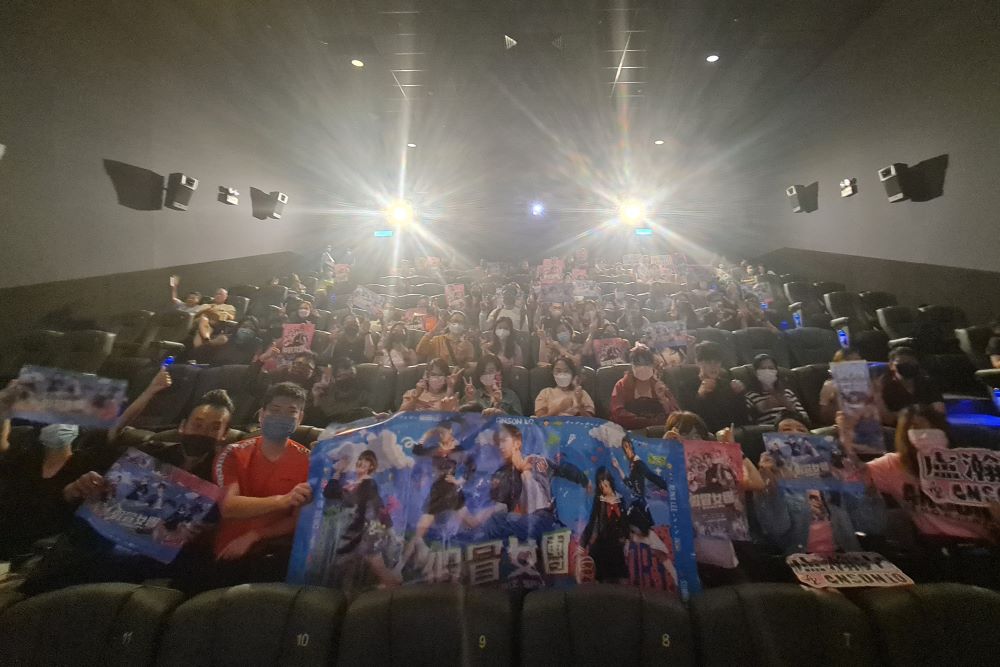 Asian Film Awards Academy's 3-day programme, premiered 7 Hong Kong films in Malaysia under the GSC International Screens banner. All films were premiering in Malaysia with the Asian Premiere of Remember What I Forgot.  Audiences were able to enjoy the films in its original Cantonese language with English and Chinese subtitles, except for COFFIN HOMES which also includes subtitles in Bahasa Malaysia.  Over a thousand of audiences had attended the screenings to enjoy the variety and creativity from Hong Kong films.