HOKUSAI 는 아시안 시네라마 홍콩 스테이션의 오프닝 영화로 선정되었습니다
Phoebe Jan's WAITING FOR MY CUP OF TEA and Kim Se-in's THE APARTMENT WITH TWO WOMEN are also to have their Hong Kong premiere in the program.
Despite the hardship of the pandemic, cinemas are finally expected to reopen soon! To liven up and rekindle movie-lovers' passion for Asian cinematic works, the Asian Film Awards Academy (AFAA) collaborates with MOViE MOViE for the first time in presenting AFAA's flagship film roadshow "Asian Cinerama" from 20 May to 29 May 2022. Financially supported by Create Hong Kong and the Hong Kong Film Development Fund, Asian Cinerama features films of auteurs and new directors in keeping with AFAA's pan-Asian and multi-cultural approach, including:
[Hong Kong Premiere] An insightful biopic depicting the life of the legendary Japanese ukiyo-e artist Katsushika Hokusai: HOKUSAI
"The Great Wave off Kanagawa" by Hokusai is undoubtedly one of the most iconic works in Japanese art. The life of the artist however, is virtually unknown. HOKUSAI tells the story of the life journey of the ukiyo-e master of the late Edo period, who created more than 30,000 works, including the legendary "Thirty-six views of Mount Fuji". Yūya Tagira (The youngest winner of Best Actor Award at Cannes Film Festival) plays the young Katsushika Hokusai, and Min Tanaka (Best Actor, the Japan Academy Prize) portrays Hokusai in his 70's, as he produces his stupendous woodblock print series which made him the best-known artist in the ukiyo-e world. Flanked by major stars, this film is a voyeuristic journey of the creative life of a genius, whose influence continues to make big waves, even today.
[Hong Kong Premiere] The directorial debut of well-known Taiwanese scriptwriter/novelist Phoebe Jan: WAITING FOR MY CUP OF TEA
Though a cup of tea may mean one's own ideal type, a cup of milk tea means more than just that. Adapted and directed by the author Zhan Fu Hua from her best-selling novel of the same title and featuring up-and- coming young stars Simon Lien and Ellen Wu, WAITING FOR MY CUP OF TEA leads us into the emotionally-charged Taiwan-style world of relationships, learning about friendship and romance as we grow up. Waiting for a hot cup of milk tea from a boy on Valentine's Day – how does one bid farewell to the past – and move on?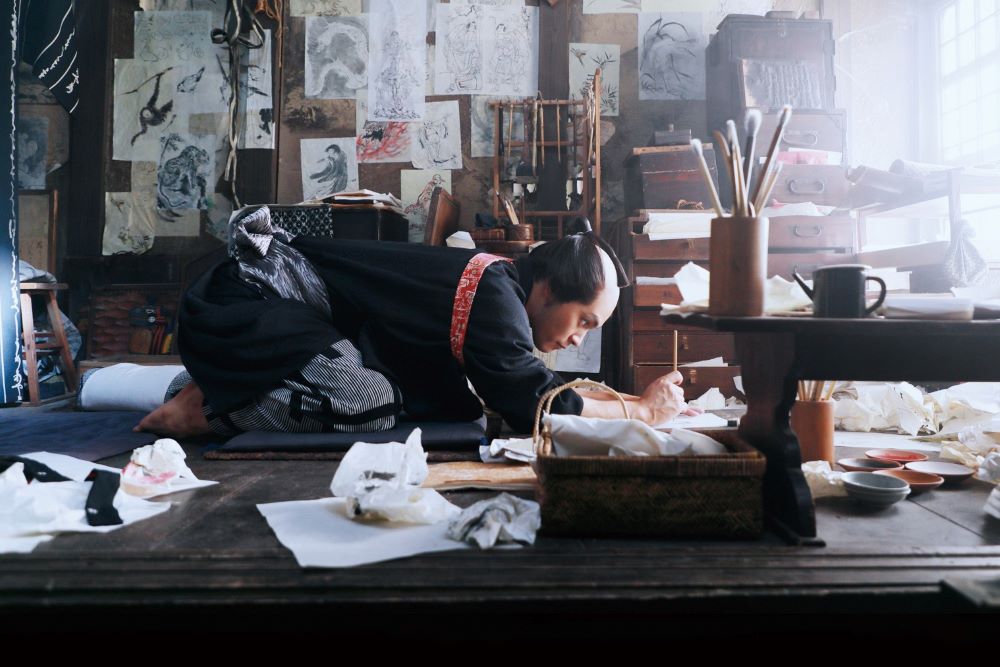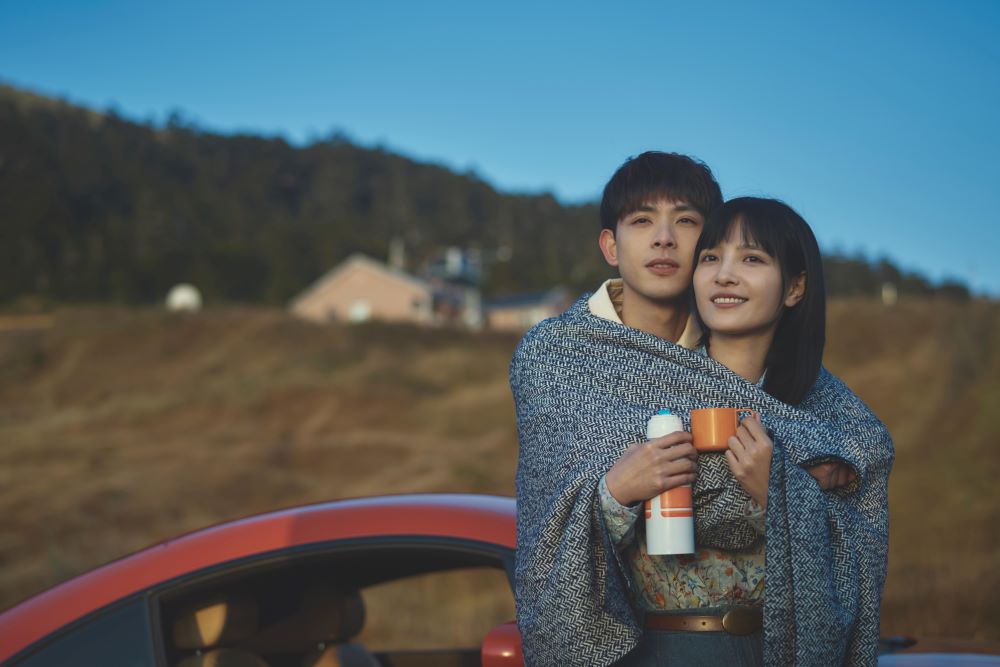 [Hong Kong Premiere] New Currents Award winner at Busan International Film Festival, first feature film of Korean director Kim Se-in: THE APARTMENT WITH TWO WOMEN
THE APARTMENT WITH TWO WOMEN depicts the complex mother-daughter relationship through breathtaking performances by actresses Lym Ji-ho and Yang Mal-bok. This dysfunctional family psychodrama portrays a searing mixture of feelings; destructive emotions have been suppressed for decades, leading to a state of no turning back for these two women. Writer/director Kim Se-in impressively won five awards with this debut feature at the 2021 Busan International Film Festival, as well as screening at the Berlin International Film Festival's Panorama programme last February.
Leading Thai filmmaker Apichatpong Weerasethakul: MEMORIA
MEMORIA is the first production shooting outside of Thailand by Cannes-winning Thai director Apichatpong Weerasethakul. In collaboration with British star Tilda Swinton, we are brought into the world of memories mixed with illusionary dreams and legends by the botanist Jessica travelling in the woods and cities of Columbia, where she is confronted by strange noises in the middle of the night and decides to find the root of the mysterious sound. Magically weaving the mysterious Columbian colours with Thai Buddhism and philosophy, the director unravels the conflicts between the civilians and local government in his home country, digging up the history to stop the past from fading away.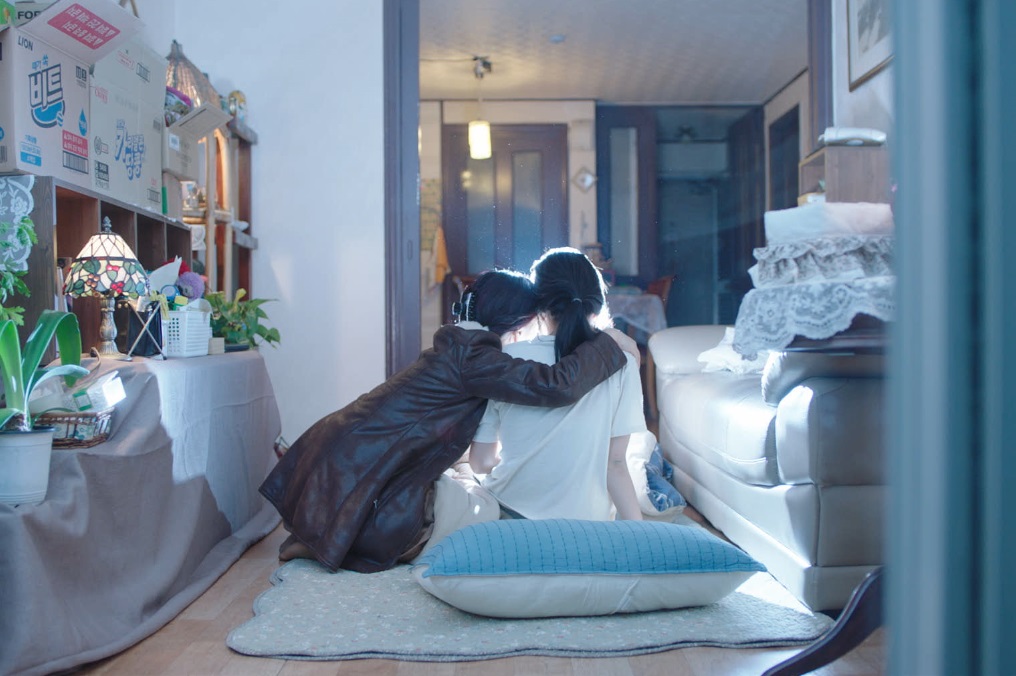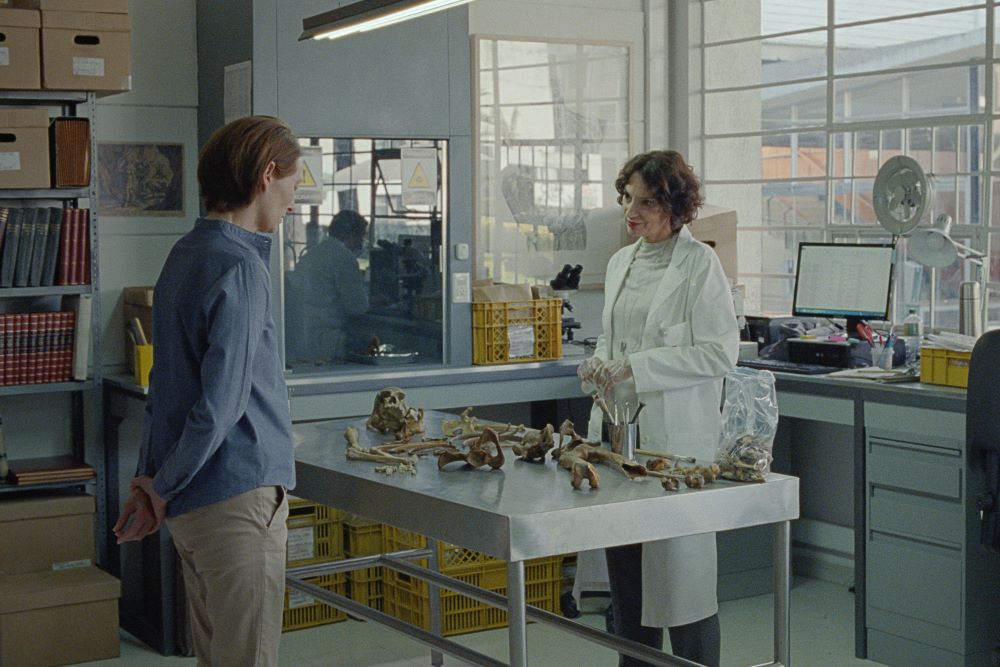 South Korean independent filmmaker Hong Sang-soo: IN FRONT OF YOUR FACE
The latest work by the multiple award-winning director Sang-soo Hong – who is also the script-writer, photographer, editor, and film scorer of IN FRONT OF YOUR FACE. Veteran actress Lee Hye-young plays the actress who has past her prime, returning home from the US and hoping to make another career on the big screen. As she meets a director for the chance, the story makes an unexpected turn – and we see Sang's signature style of mixing minimalist aesthetics with narratives depicting streams of consciousness to the full, showing off his exquisite style of complex simplicity. , sometimes compared to that of Japanese director Hamaguchi Ryūsuke. Additionally, as an experienced auteur, Sang also recreates some of his signature mise-en-scenes from his previous works – thus offering new delights for his fans.
A new restoration of the classic from Stanley Kwan: LOVE UNTO WASTE (RESTORED)
The much anticipated restored version of the 1980s Hong Kong classics, LOVE UNTO WASTES was the film that made a name for Stanley Kwan. Starring Tony Leung Chiu-wai, Irene Wan, Elaine Jin, Tsai Chin and Chow Yun-fat, the film was awarded Best Screenplay and Best Lead Actress in the 6th Hong Kong Film Award. Behind the accolades however, the production was allegedly made by Fei Zi Zai (飛紙仔) – a method much used in the heyday of film-making in Hong Kong, when scripts were only passed out to actors on the spot during the film shoot, to accommodate for the tight schedules of the busy actors. In spite of this, the story of wasted youth, passion and loneliness via a murder provides a perfect platform for the Hong Kong stars to show their unmistakable talent.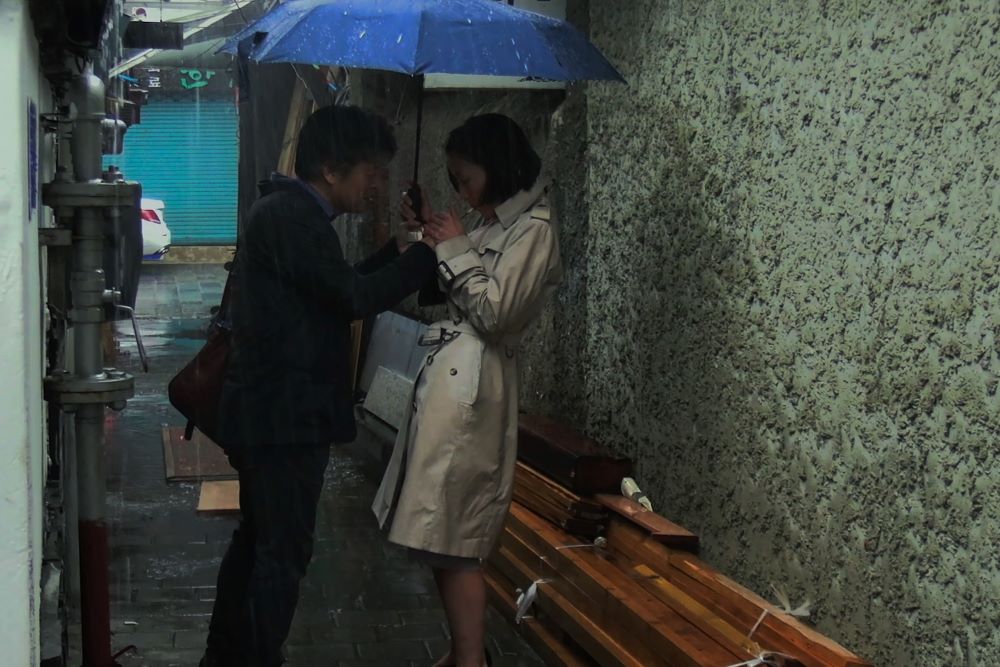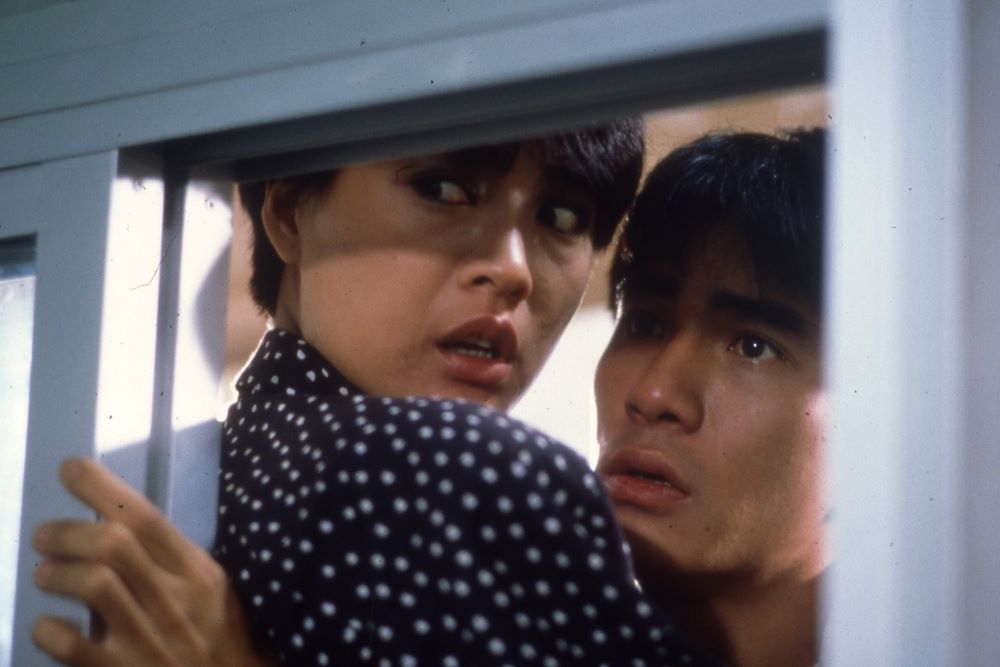 An Iranian drama written and directed by Behtash Sanaeeha and Maryam Moqadam: BALLAD OF A WHITE COW
Directors Behtash Sanaeeha and Maryam Moqadam break through the conventionally conservative values of Iranian cinema with BALLAD OF A WHITE COW – a film which questions gender inequality, hegemonic masculinity and religious persecution in the current society. Through the story of an Iranian woman fighting for justice for the death of her husband, the film is filled with deception, sorrow, regret and vengeance.
A new generation crime thriller starring Sylvia Chang and Eddie Peng: ARE YOU LONESOME TONIGHT
Produced by Ning Hao, ARE YOU LONESOME TONIGHT is a new generation murder mystery – one of the titles from the "Dirty Monkey 72 Transformations Film Project", a project to discover promising, young Chinese filmmakers. Starring Eddie Peng, Sylvia Chang and Wang Yanhui, the rising director Wen Shipei experiments with the correlation of time and space in his first feature-length film, with a story of three strangers who entangle themselves in an unsolved murder mystery, as fate brings them together for two decades for the resolution.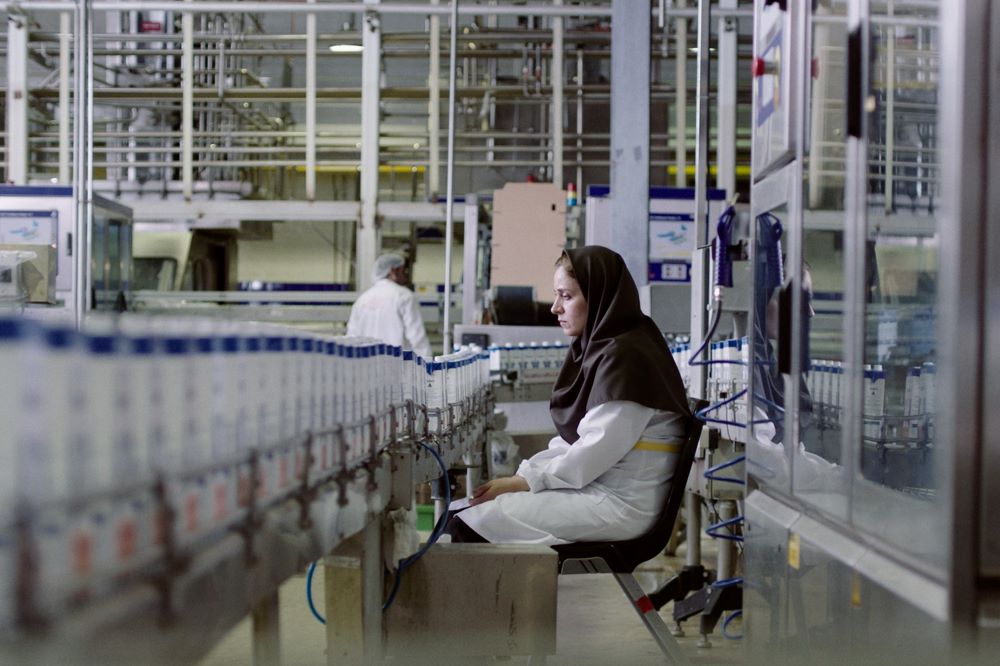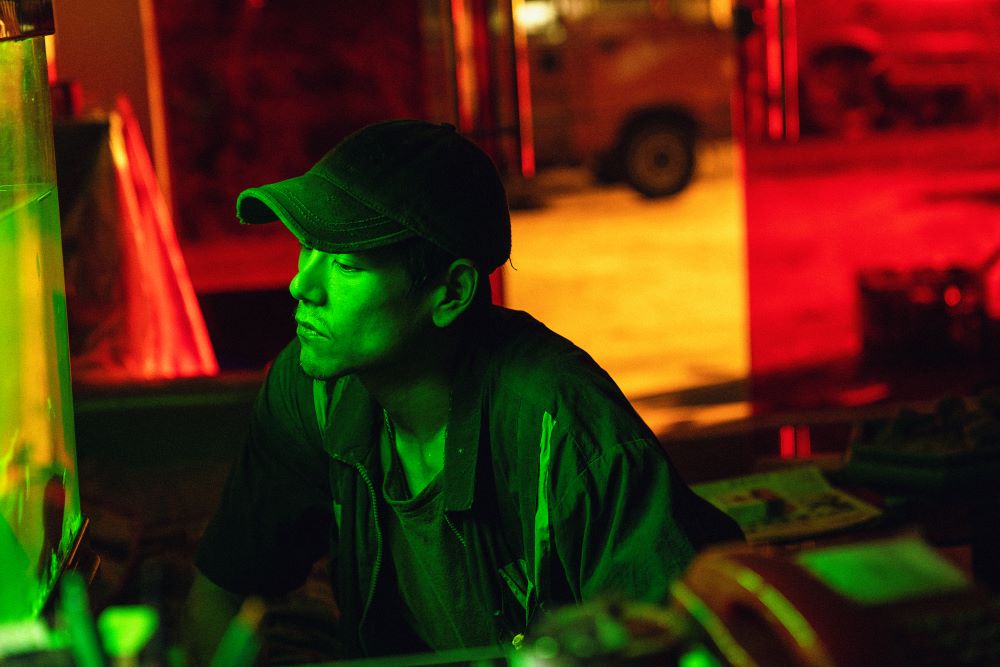 A valuable gem shot on film for Independent Commission Against Corruption (ICAC) by Hong Kong's acclaimed film director Ann Hui before her debut on the big screen: THREE WOMEN
As one of the notable directors during the Hong Kong New Wave in late 1970s, THREE WOMEN is a valuable gem shot on film for ICAC by Ann Hui before her debut on the big screen. From the story of an investigation of a bribery of a health inspector, the plot thickens as his illicit love lives are revealed…
A series of oral histories in which established artists such as Sylvia Chang, Louise Lee and Elaine Jin share their experiences with the new generation budding artists Wing-Sze Wong, Margaret Cheung and Birdy Wong, through Edward Lam's special programme "SH(AR)E"
The Cross-Generational Dialogues of Three Pairs of Actresses. Lining up three renowned actresses with three female theatre artists, this interview bridges across generations and boundaries. From cultural to performing arts, from film and television to theatre, from the 1960s to present day, this trilogy of dialogues will tap into the potential for creativity in theatre of tomorrow.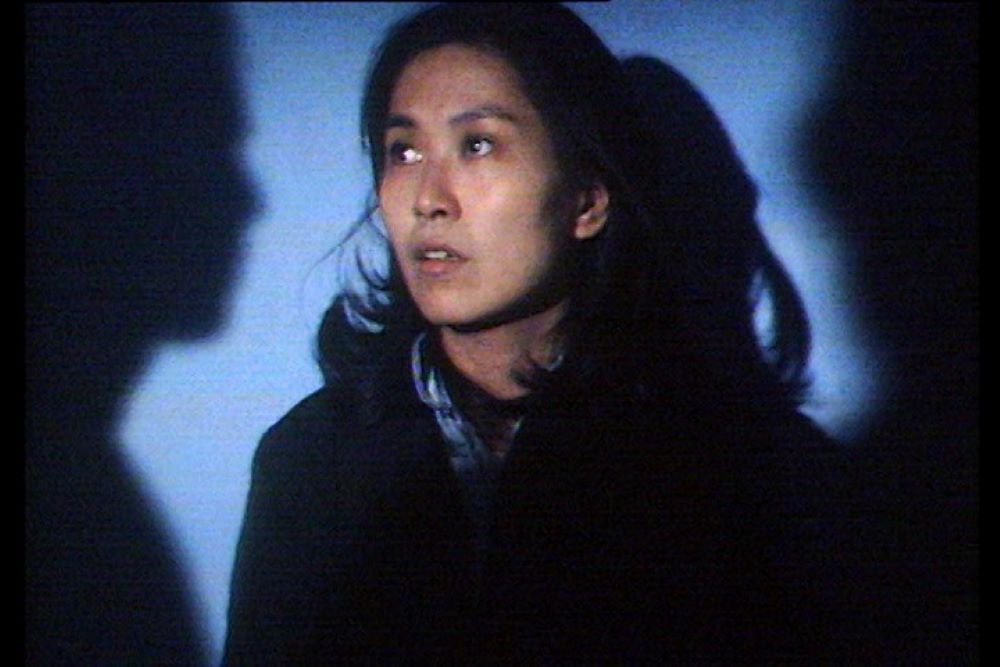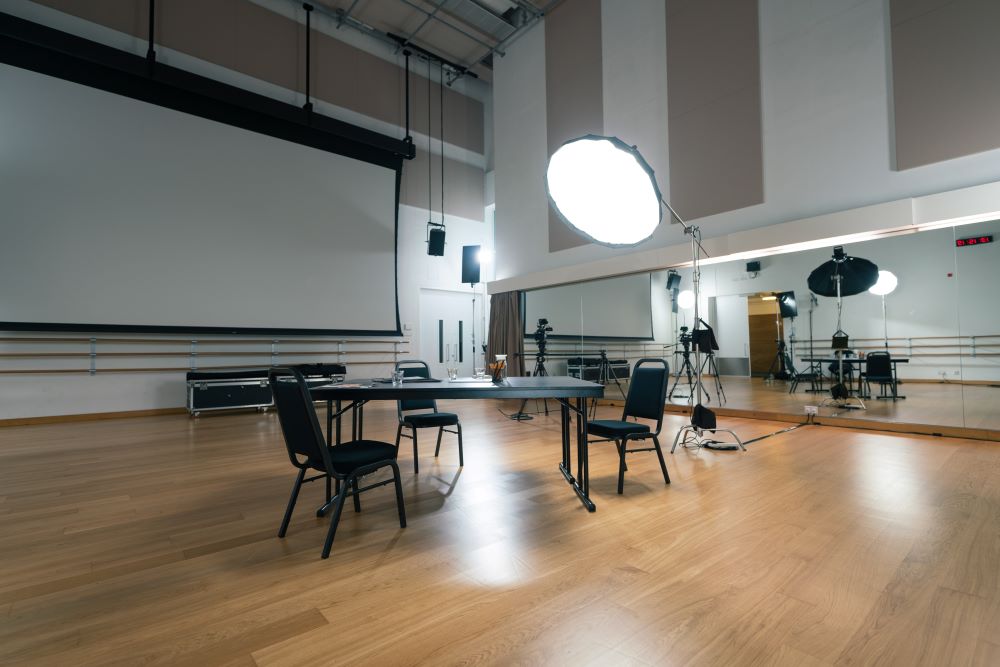 Josie Lin, Executive Director of Asian Film Awards Academy expresses that AFAA will continue to work with Asian filmmakers to promote and recognise outstanding Asian works, as well as to develop interest in Asian cinema among the industry and audiences in Asia and beyond.
Joycelyn Choi, General Manager of MOViE MOViE hopes to focus on the subtle but intricate chemistry between directors and actors, and to create opportunities via arranged activities for the exchange and communication of ideas between the audience and the creators of the films, through films of award-winning directors and actors, as MOViE MOViE has always been keen on promoting films and cultures through different means.
Post-screening Q&A sessions hosted by the film critic Patrick Suen will be held for some special screenings, giving audience opportunities to interact and exchange ideas with the filmmakers. Asian Cinerama will take place at MOViE MOViE Cityplaza, MOViE MOViE Pacific Place and PREMIERE ELEMENTS. Tickets on sale from 21 April via the ticketing website (www.cinema.com.hk) and box office of the screening cinemas.
Asian Film Awards Academy (AFAA)
The AFAA is formed by three (3) established Asian Film Festivals – Busan, Hong Kong and Tokyo in 2013. It highlights, strengthens, and develops Asian film industry and culture through the annual Asian Film Awards, and several year-round initiatives for building regional and international audiences such as the Masterclass Series, Film Craft Workshops, Asian Cinerama, Journey to the Fest, Young Film Professionals Training Program, and Hong Kong Film Gala Presentation.
MOViE MOViE
Launched as an international movie channel (Now TV ch 116) to bring the finest global hits and festival gems into the home since 2012, the innovative lifestyle-driven MOViE MOViE concept has expanded to cinemas located at Cityplaza and Pacific Place in 2017 and 2020 respectively, providing an all-around movie-viewing experience. MOViE MOViE PLAY on Now E, our online viewing platform launched in 2018, helps you experience the joy of cinema anywhere.
Create Hong Kong (CreateHK)
CreateHK is a dedicated office set up under the Commerce and Economic Development Bureau of the Government of the Hong Kong Special Administrative Region to lead, champion and drive the development of the creative economy in Hong Kong. It co-ordinates governmental policy and effort regarding creative industries, focuses governmental resources for the promotion and speeding up of the development of creative industries in Hong Kong, and works closely with the trade to boost the development of creative industries.
Film Development Fund (FDF)
The Film Development Fund was first set up by the Government of the Hong Kong Special Administrative Region in 1999 to fund projects and activities which contribute towards the development of the Hong Kong film industry, including part-financing small-to-medium budget film productions; enhancing efforts to promote Hong Kong films in the Mainland and overseas; enhancing initiatives to train talents in various aspects of film production and distribution; and enhancing the interest and appreciation of Hong Kong films by the local audience.