Asian Cinerama was extremely well received in Jakarta
Six Hong Kong films were shown in Indonesia. Showcase the rich and vibrant creativity of contemporary movies produced out of Hong Kong
The Asian Film Awards Academy (AFAA), in collaboration with Bali International Film Festival (Balinale), with the financial support of Create Hong Kong and Film Development Fund, are honoured to present our flagship film roadshow – Asian Cinerama in Jakarta for the first time. AFAA was delighted to work with Bali International Film Festival again after the Hong Kong Film Gala Presentation last year. Bali International Film Festival has a 15-year history of representing outstanding creativity and original storytelling from around the world and demonstrating its strong support for the growth of the local Indonesian creative capabilities and industry potential.
The program — Asian Cinerama — Hong Kong Focus — ran from Thursday 15 Sept to Sunday 18 September 2022 in Jakarta, it was opened with Glenn Chan's directorial debut SHADOWS, a breath-taking psychological thriller featuring an outstanding ensemble of actors. The film discourses the evil that is subconsciously embedded in our minds and the terrifying consequences that ensue when the evil is unleashed.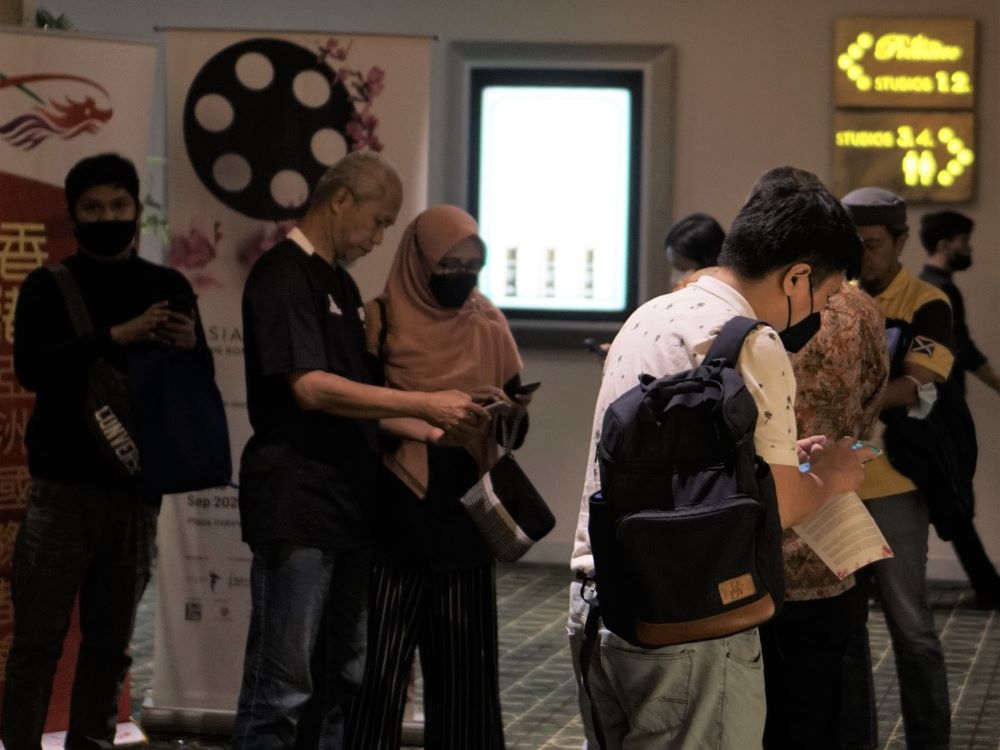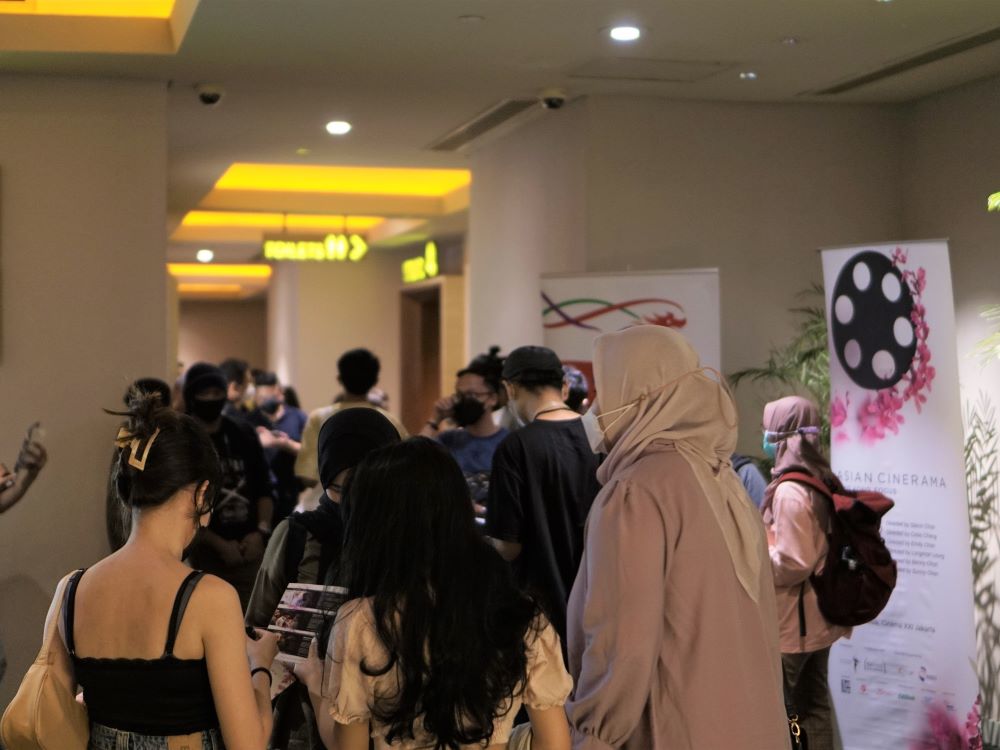 "It is a great honour," said director, Glenn Chan, "to have SHADOWS chosen by Bali International Film Festival as the opening film for the Asian Film Awards Academy's Asian Cinerama, Jakarta. It was both exciting and overwhelming to helm a Hong Kong film as my directorial debut. Exciting because much of my childhood was dedicated to watching old classic Hong Kong movies. Now, I have the chance to make one".
Asian Cinerama – Hong Kong Focus – was extremely well received with showcasing an impressive selection of six (6) recently-released Hong Kong films from established and promising young directors. The program featured a combination of thriller, action, drama, and family comedy to suit every taste. All screenings were shown at Plaza Indonesia XXI, Jakarta, Indonesia's leading entertainment cineplex. Subtitling projection systems and in-depth translations gave the films an even wider audience comprehension and enjoyment.
The program invited Mani Man, the producer and scriptwriter of SHADOWS, to introduce the opening night film and interact with the audience during Q&A. Man is also the Deputy General Manager of mm2 Entertainment Hong Kong, a leading media entertainment and content company with regional offices in Kuala Lumpur, Taipei, Singapore, Shanghai, Beijing, and the United States. Her debut producer work Vampire Clean-up Department won the 2016 HAF award; her recent production Drifting received 12 nominations at the 58th Golden Horse Awards and 11 nominations at the 40th Hong Kong Film Awards, including the nomination of "Best Film"; and One Second Champion was selected by 15 overseas film festivals and received 4 nominations at the 40th Hong Kong Film Awards.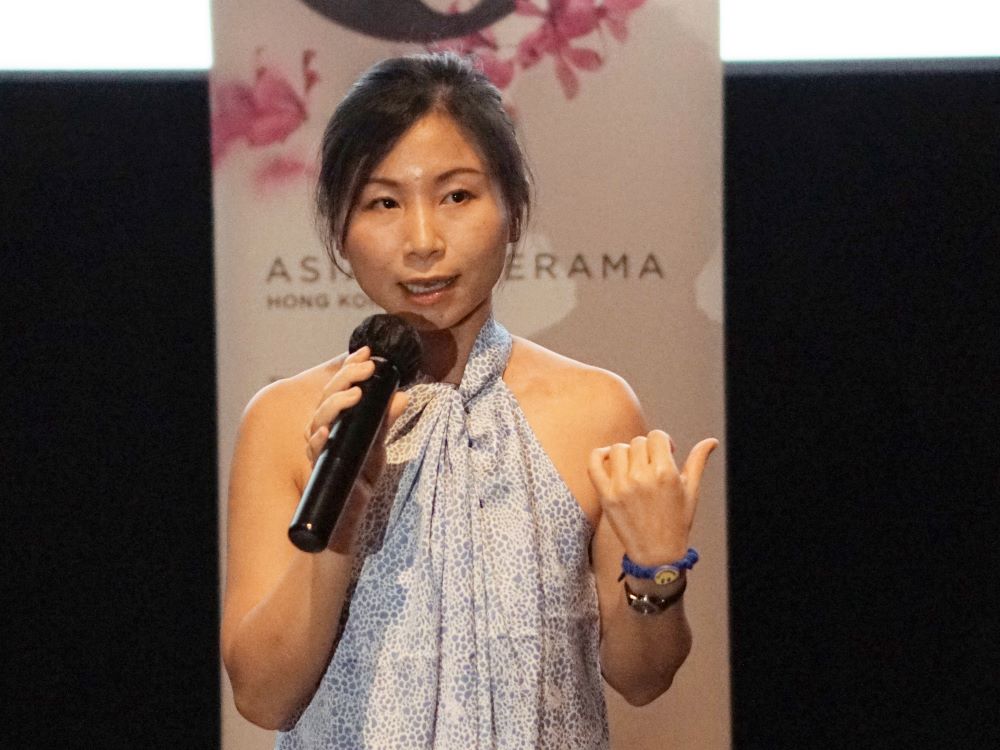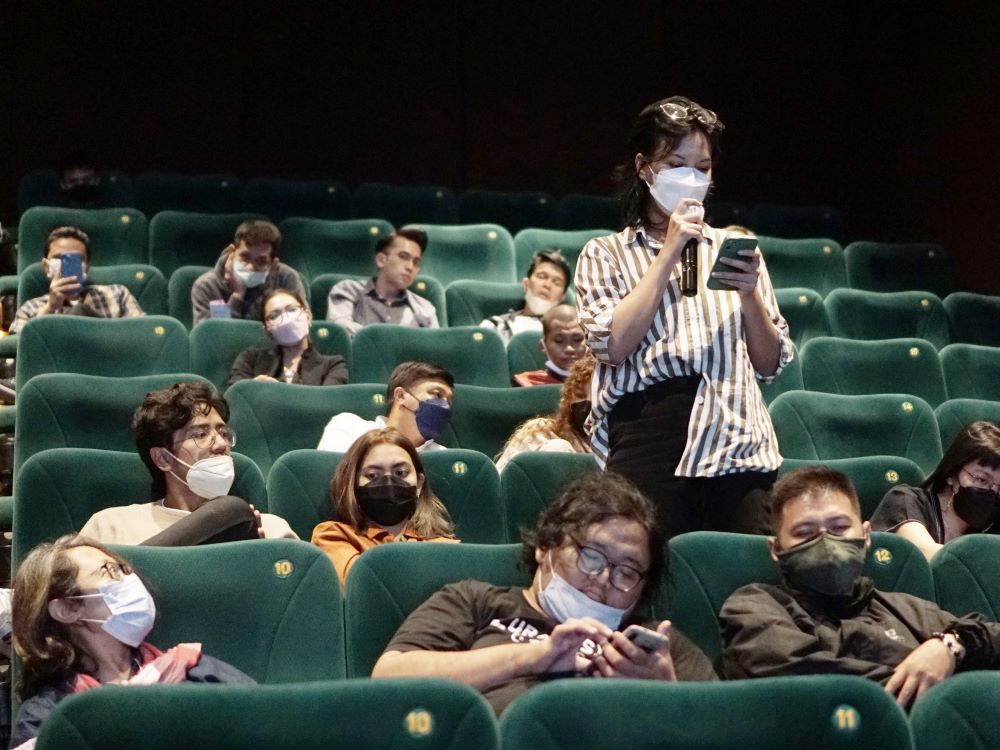 Mani Man shared with the audience that it was very challenging for her team to produce SHADOWS, especially the research, as the director wanted to explore the space of the human subconscious on good and evil through his work.
"We encountered many difficulties when writing this concept because there is no absolute 100 percent correct answer. It happened when a character entered the subconscious world scene, so many things were discussed between the crew because tons of effort is needed to show the subconscious. The postproduction process was also a difficult task because it is about the subconscious part," Man said.
Mani also participated in the Student Filmmaking Seminar. She added that a lot of good Hong Kong movies, across genres such as action, drama, horror, romance, and based-on-true-story, were released this year. She hopes audiences in Jakarta will savour the wide variety of Hong Kong films.
"I watch a lot of Indonesian films and I really like them. One of them is Satan's Slave. The box office in Hong Kong is good, and the film industry here is increasingly growing, many films and series have entered OTT, such as Disney Plus and Netflix. I positively welcome films by Indonesian filmmakers, and I hope I can make something with them here," Man said.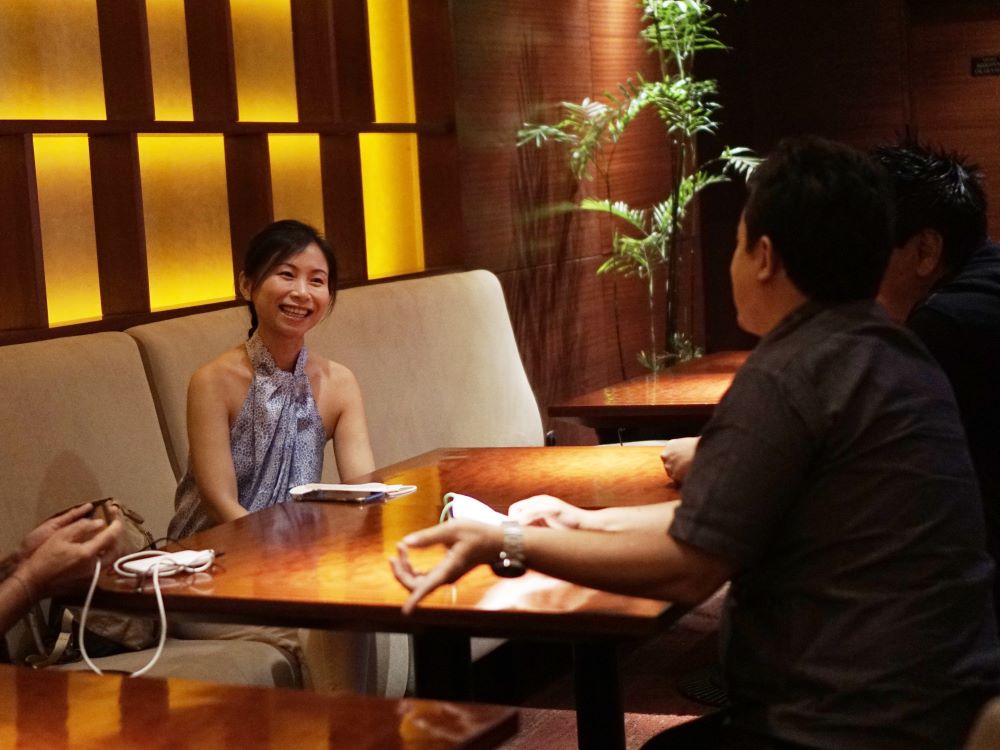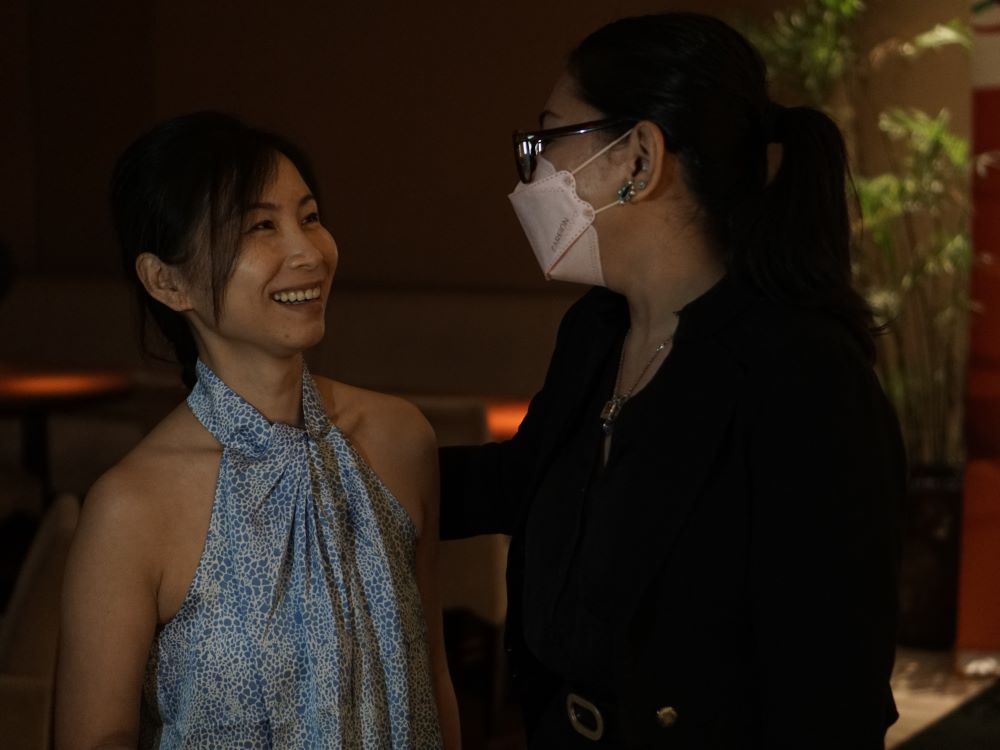 The program includes mega-hit comedy Chilli Laugh Story, topped the Hong Kong box office when it was released in July 2022; screenwriter-turned-director Sunny Chan's impressive directorial follow-up Table for Six after Men on the Dragon in 2018; highest-grossing Hong Kong film in 2021, Anita, the biopic of the late Canto-pop queen Anita Mui; Macau-based director Emily Chan's Madalena, frames an achingly humanistic love story between two wounded souls.
The roadshow has closed with Raging Fire, the final feature directed by the veteran Benny Chan, it won the best film and best director at the 40th Hong Kong Film Awards with excellent performances by action superstar Donnie Yen and co-star Nicholas Tse as the cold-blooded villain. All films are shown in original Cantonese/Mandarin with Indonesian and English subtitles.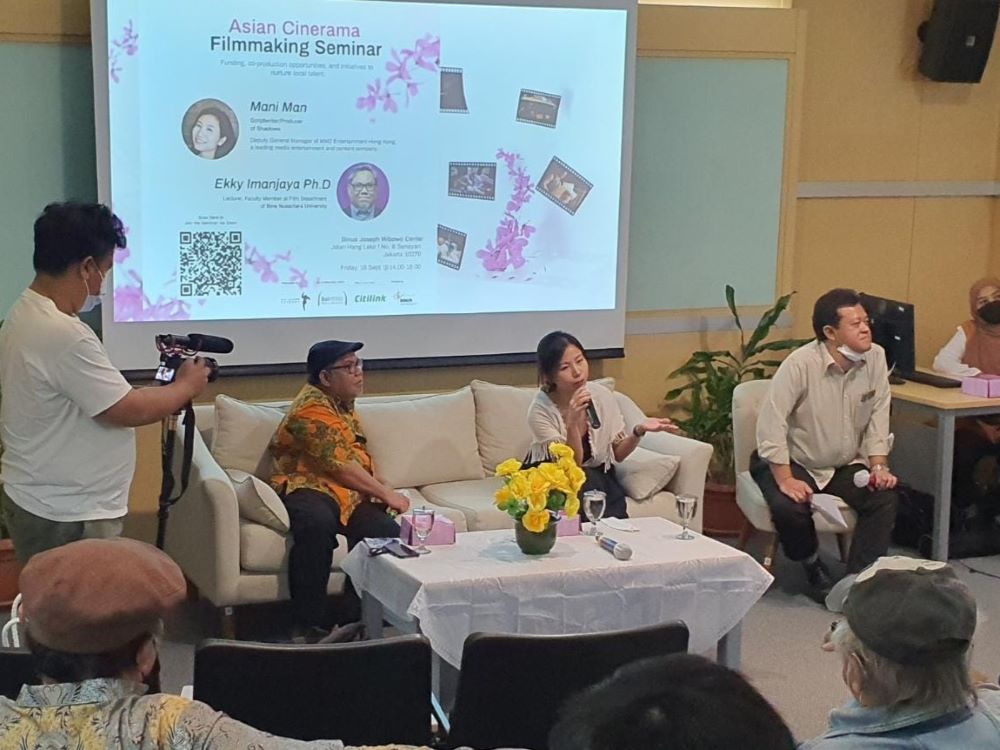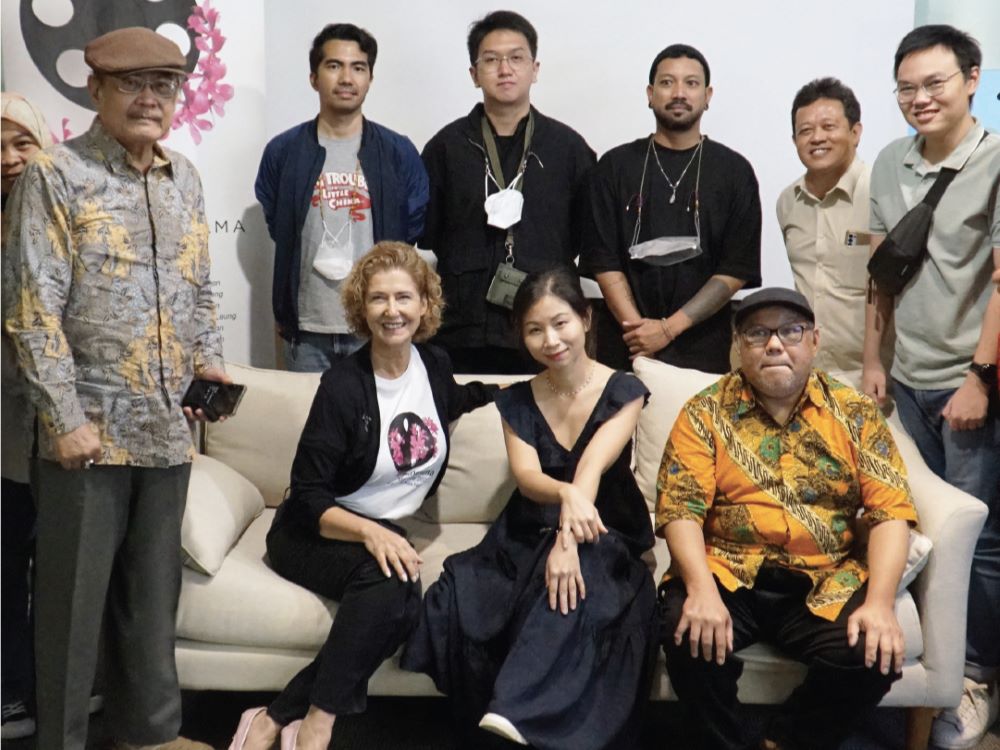 The Asian Cinerama was covered by 36 Indonesian and International media, including 3 English language publications through electronic media, and 2 regional coverage plus one Chinese language publication.
Indonesian audiences proved to be well-versed in Hong Kong Cinema and appreciated the line-up presented. Many film-goers came to the AFAA's Hong Kong Film Gala Presentation last year. The event was attended by a large number of foreign and local film enthusiasts. Also, students were given free passes to all films.
Asian Film Awards Academy was pleased to showcase Asian Cinerama in Jakarta and collaborate with Balinale again in promoting and further developing the Asian Film industry.