Hong Kong Film Gala Presentation returns to Singapore this Autumn
Seven Hong Kong films in their original Cantonese dialogue are to be premiered at this year's festival!
The AFAA's Hong Kong Film Gala Presentation is set to return to Singapore for the 2023 edition this September. The programme is financially supported by Create Hong Kong and Hong Kong Film Development Fund, and supported by Hong Kong Economic and Trade Office, Singapore. 
Seven Hong Kong films in their original Cantonese dialogue are to be premiered at this year's festival. The festival opens at Shaw Theatres Jewel on 29 September, and continues at Shaw Theatres PLQ on 30 September and 1 October, featuring two full days of public sessions, including a Regional Actors Forum that will be open to aspiring actors, drama club students and the general public.
Hong Kong Film Gala Presentation kicks off on 29 September in Singapore with the black comedy Over My Dead Body as its Opening Film. Produced and co-written by Hong Kong Film Awards nominee Amy Chin, the film is directed by Ho Cheuk Tin, a rising star in Hong Kong cinema and also a Hong Kong Film Awards nominee. The film uses dark humour and an absurdist comedic style to depict current social phenomena and relationships between family members and neighbours. Starring Teresa Mo, Ronald Cheng and an ensemble of talented Hong Kong actors, the film will have its Singapore premiere at the festival. Both Director Ho Cheuk Tin and Producer Amy Chin will be attending the Singapore event in person.
The 16th Asian Film Award Best New Actor award winner Mak Pui Tung will also attend Hong Kong Film Gala Presentation at the premiere of his film, the much-anticipated courtroom drama The Sparring Partner. After inspiring widespread discussions and critical acclaim during its theatrical release, this highly anticipated screening will be the first time Ho and Mak attend a film event in Singapore after sweeping multiple awards. In addition to the post-screening talk, Ho and Mak will also attend a seminar about Hong Kong film production and a new actors panel, respectively, to interact with local filmmakers, film students and cinephiles.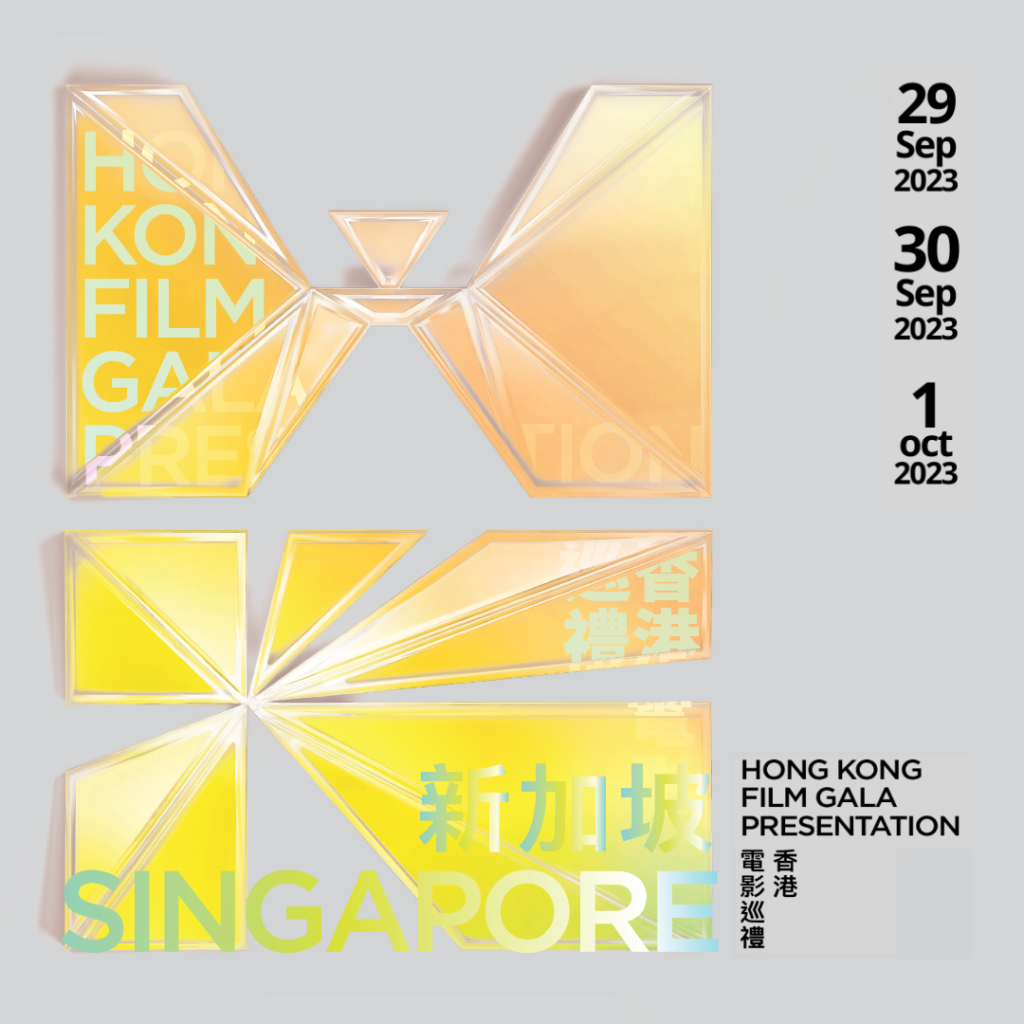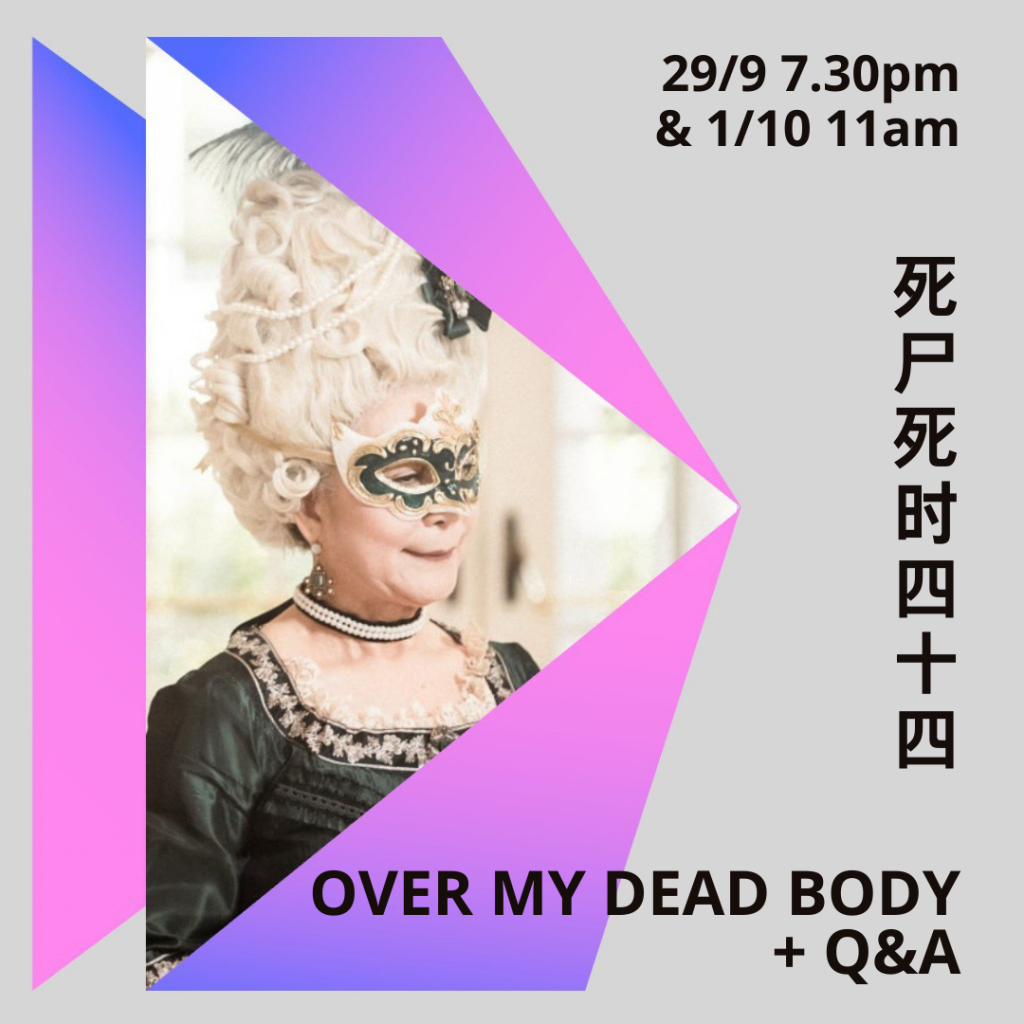 "I'm honoured that my films Over My Dead Body and The Sparring Partner will have their Singaporean premieres at the event. I hope that audiences in Singapore will like these distinctly different films. I look forward to taking part in the local university seminar to share my experiences of working in Hong Kong cinema and exchange ideas with young people in Singapore."
– Director Ho Cheuk Tin
"I thank the Asian Film Awards Academy for inviting me to the Singapore showcase of the Hong Kong Film Gala Presentation. I look forward to taking part in the "Chinese-language Cinema New Actors Forum" and exchanging ideas about the art of acting with fellow actors from around the region."
– Actor Mak Pui Tung
Other new Hong Kong titles to be showcased at the event include: Amos WHY's Everyphone Everywhere, about three best friends who reunite 25 years after their school days; the digitally remastered version of Ann Hui's July Rhapsody, starring Jacky Cheung, Karena Lam and the late Canton-pop diva Anita Mui; Aubrey Lam's 12 Days, starring Stephy Tang and Edward Ma, a contemporary drama about the bittersweet life of marriage among a young Hong Kong couple; and To Be Continued, co-directed by Dora Choi and Haider Kikabhoy, a documentary about Hong Kong's first impresario Harry Odell, the Odell family legacy and the entertainment empire that he built.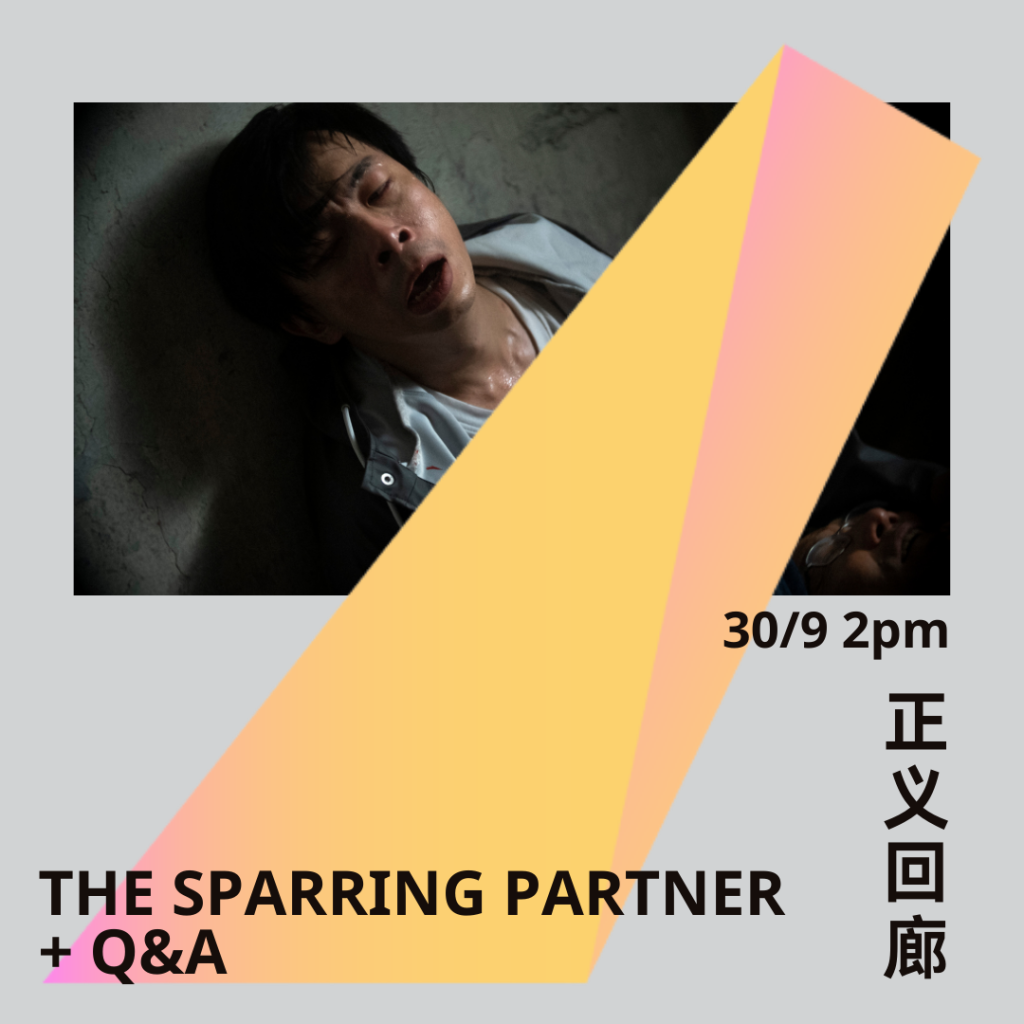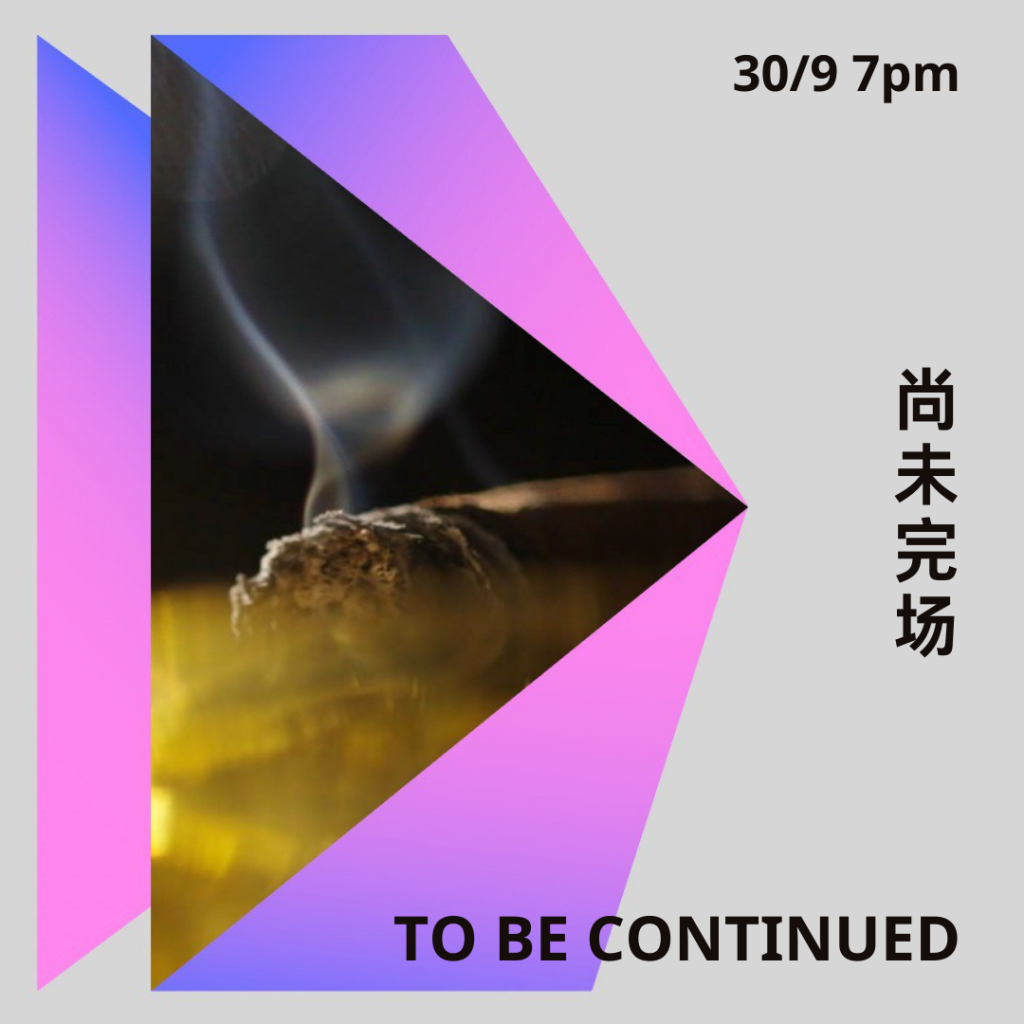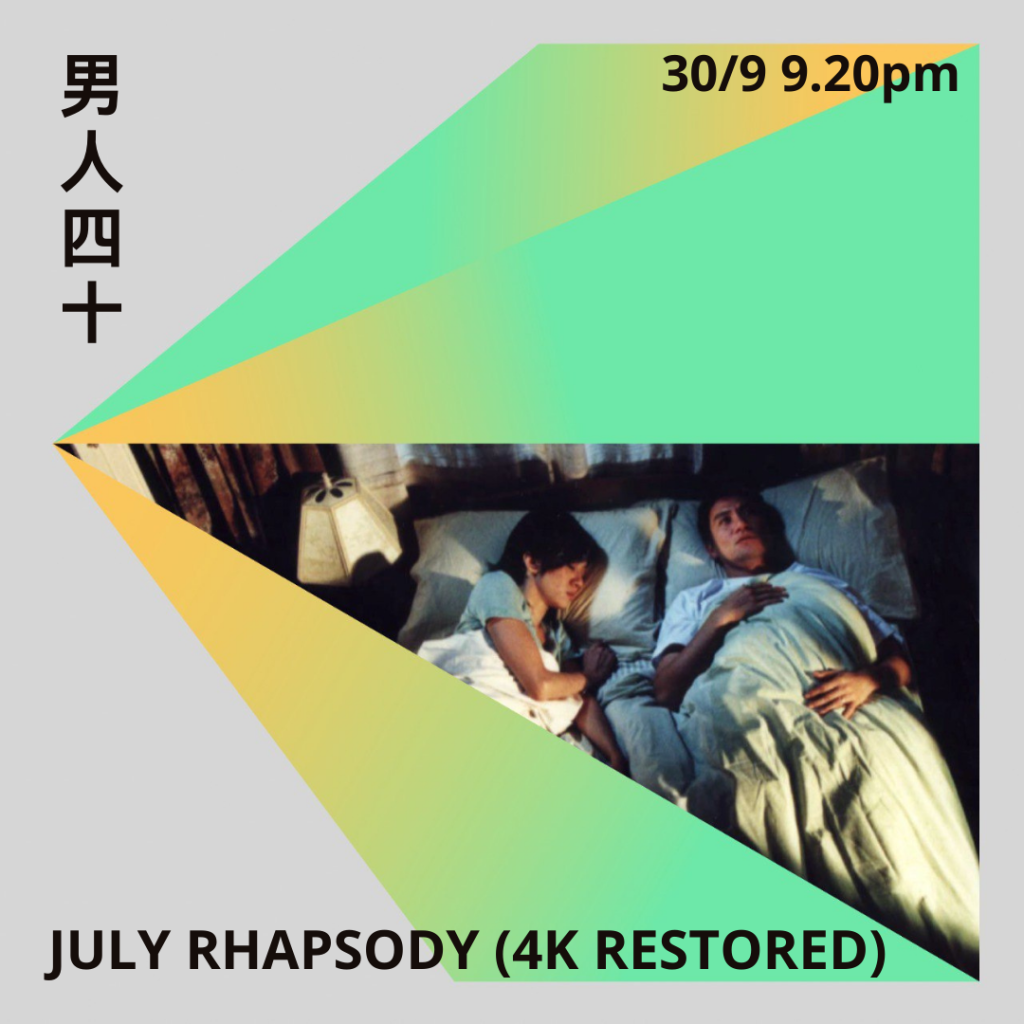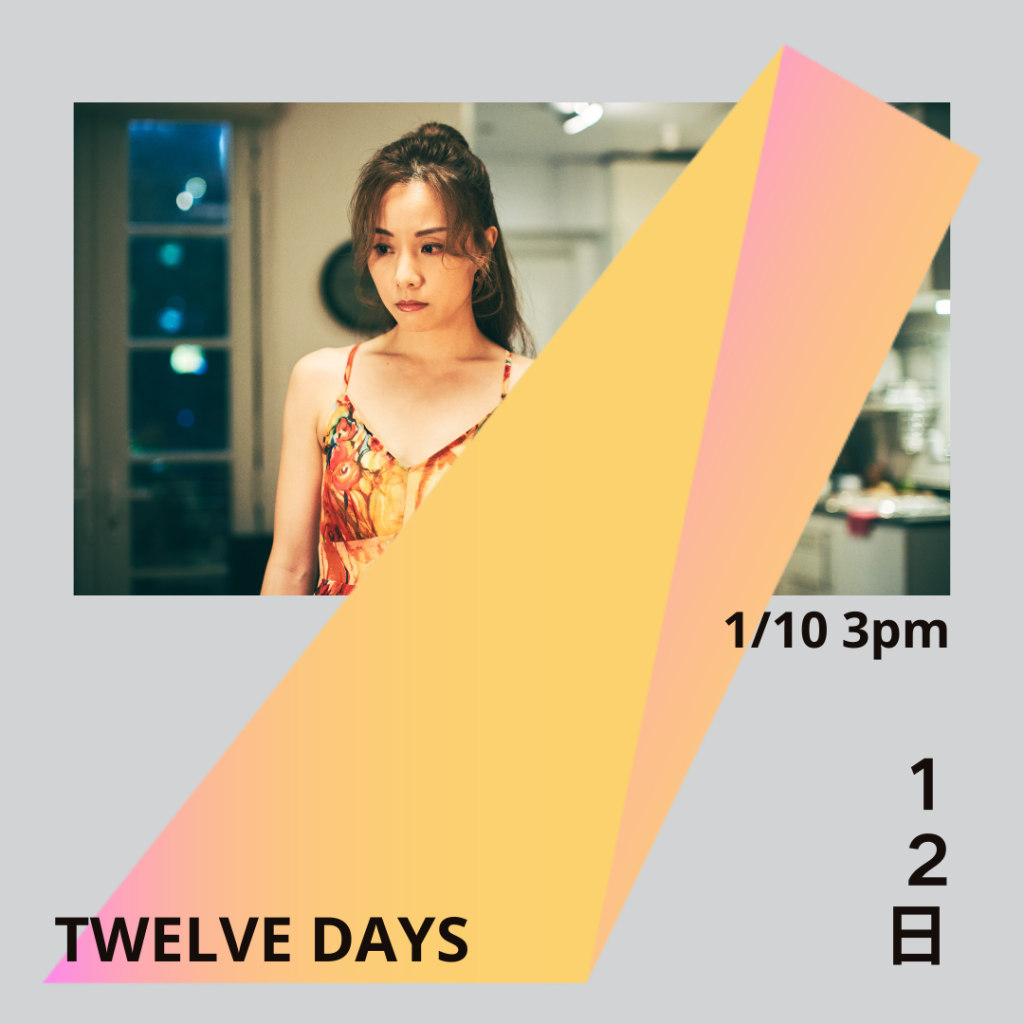 The festival will end with the Southeast Asian premiere of Sunny Lau's One Night at School, a 'horror-dramedy' about crazy affairs where three groups of strangers accidentally encounter one another in an abandoned school one night. Director Lau will join the post-screening Q&A on 1 October virtually to talk about the behind-the-scenes stories of his latest work.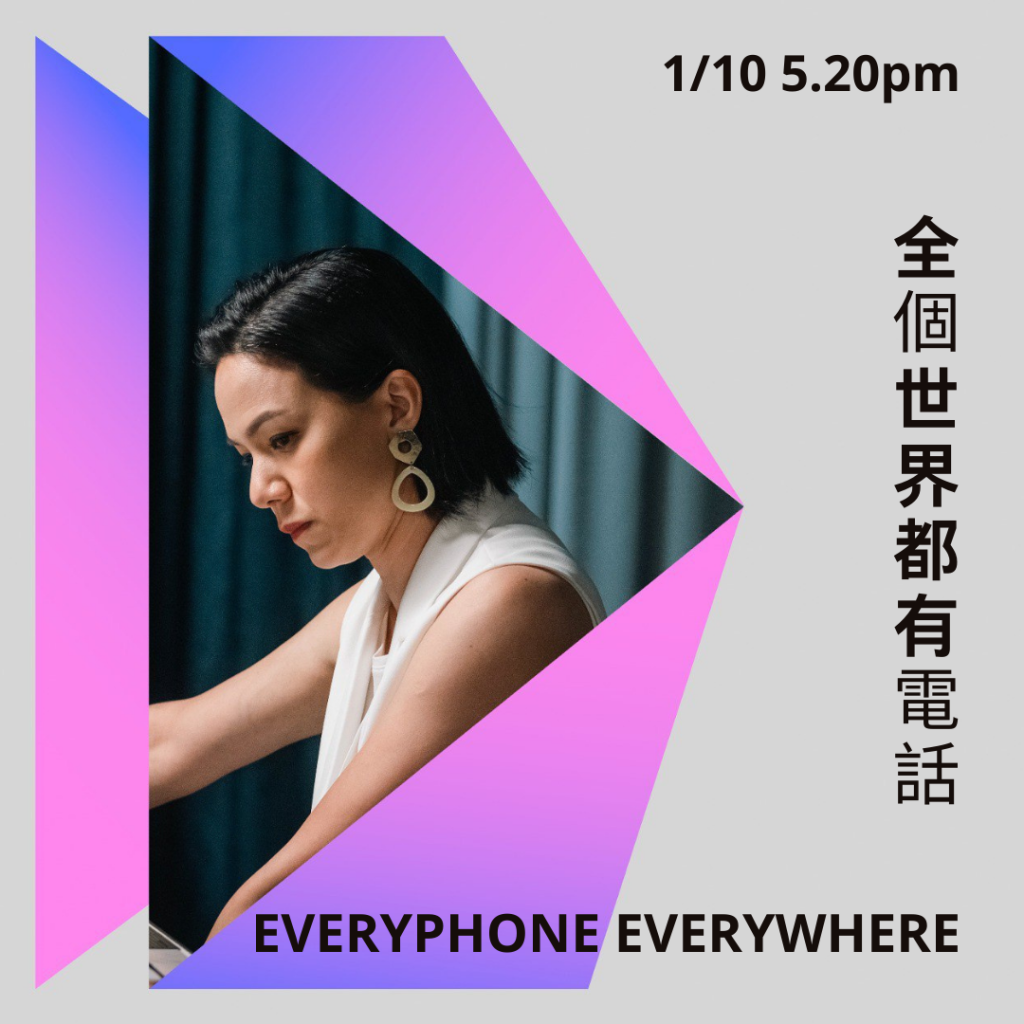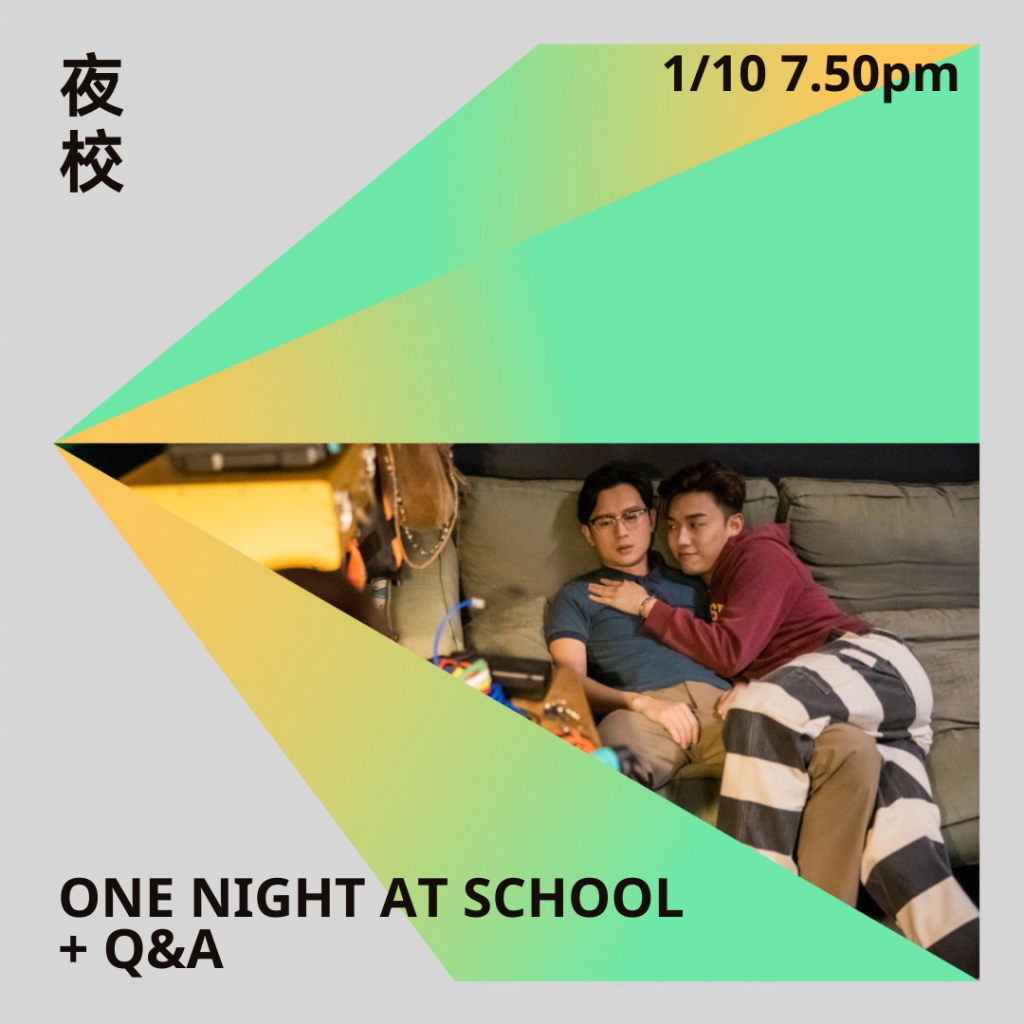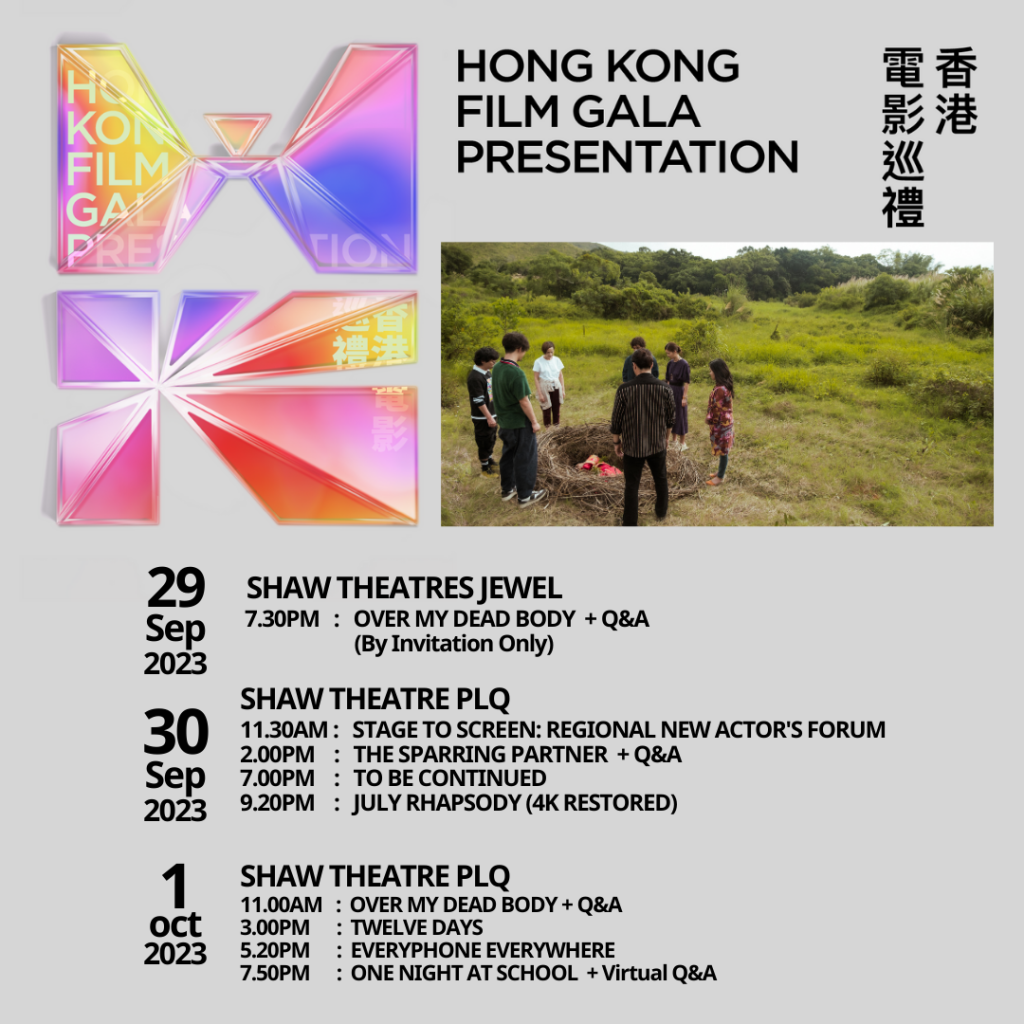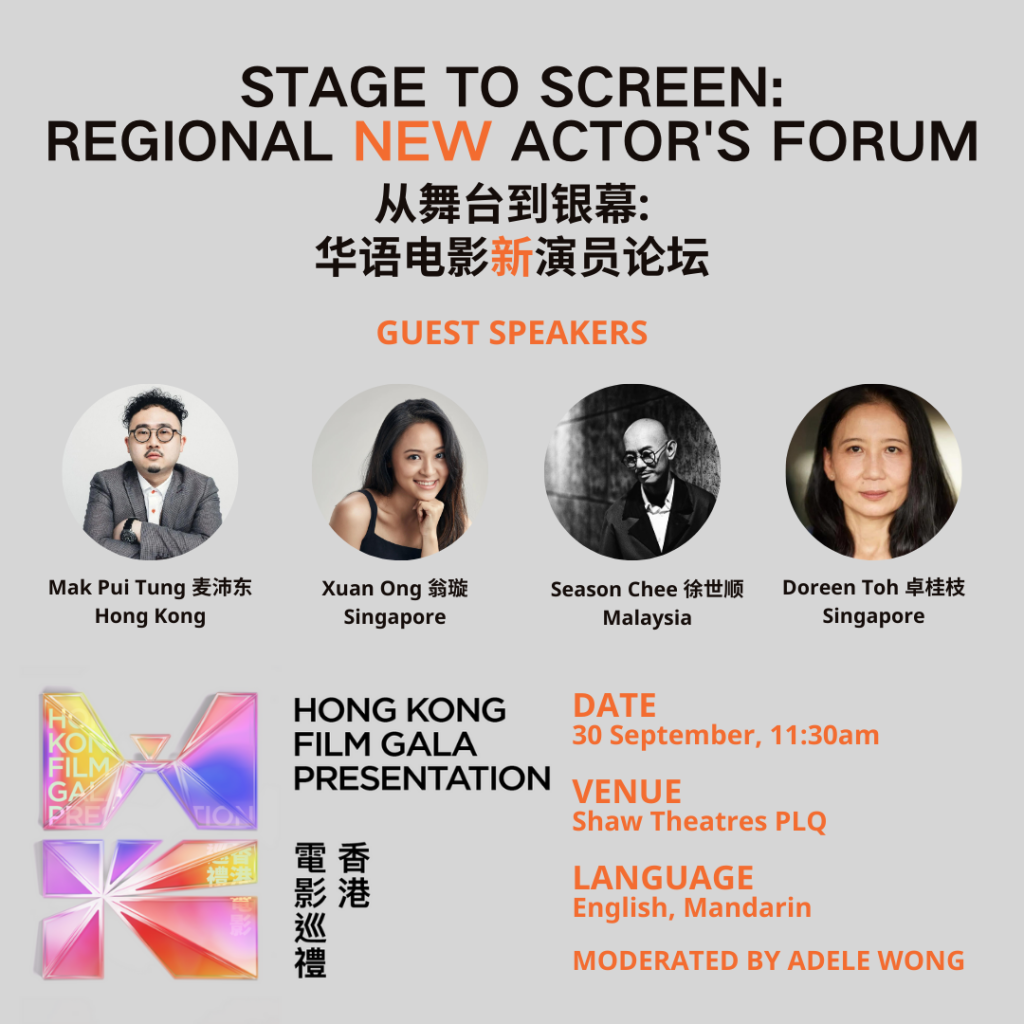 The event will also include a public forum, Stage to Screen: Regional New Actor's Forum, which is set to take place on 30 September at Shaw Theatres PLQ. In addition to HK-based Mak Pui Tung, the forum will be graced by Malaysian actor Season Chee and Singapore's own Xuan Ong and Doreen Toh. These actors have rooted their career in the theatre, but have been seen making their breakthrough in various recent cinematic works across the region. In this two-hour forum, the audience will learn how these actors transferred their wealth of experiences from the theatre to launch successful careers on the big screen as they share stories of the different opportunities and challenges faced in their respective countries/territories. The forum will be moderated by Adele Wong, a Singaporean actor and event host, and will be conducted in both English and Mandarin.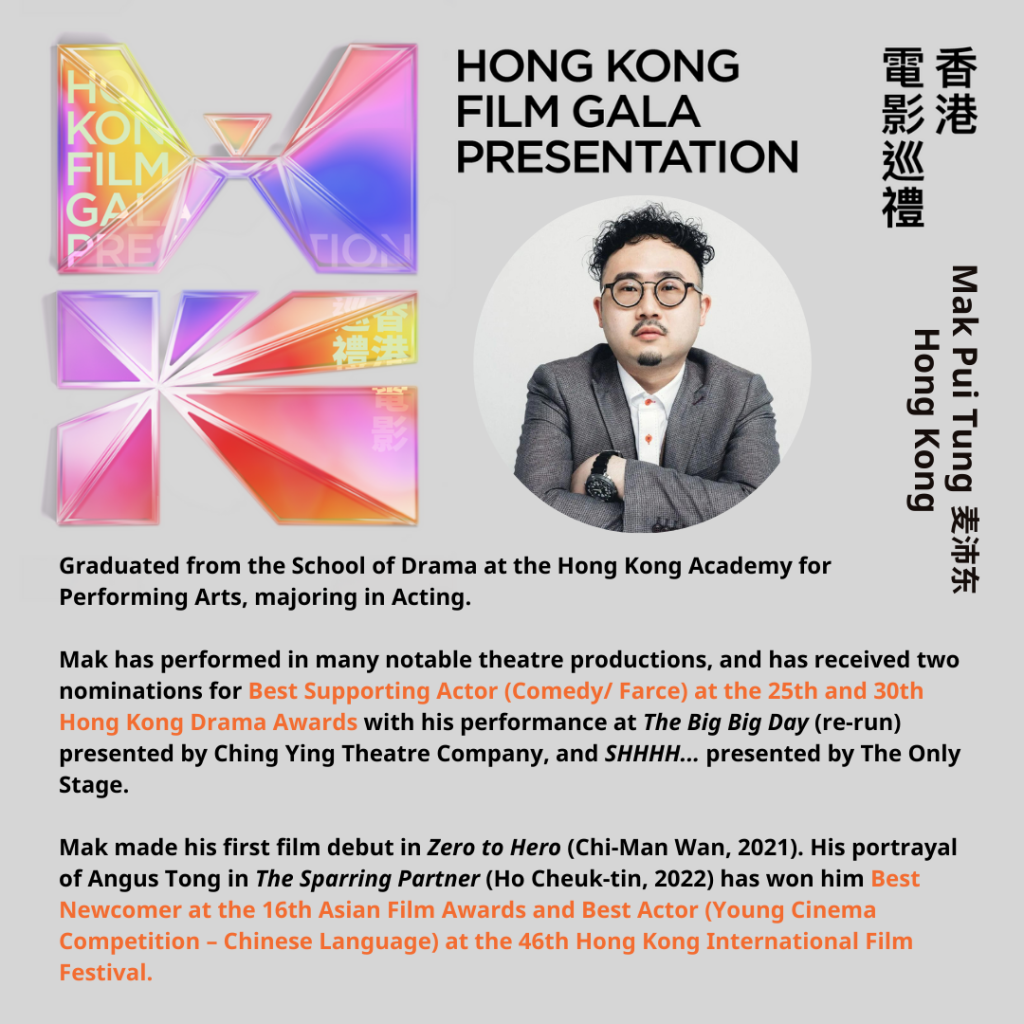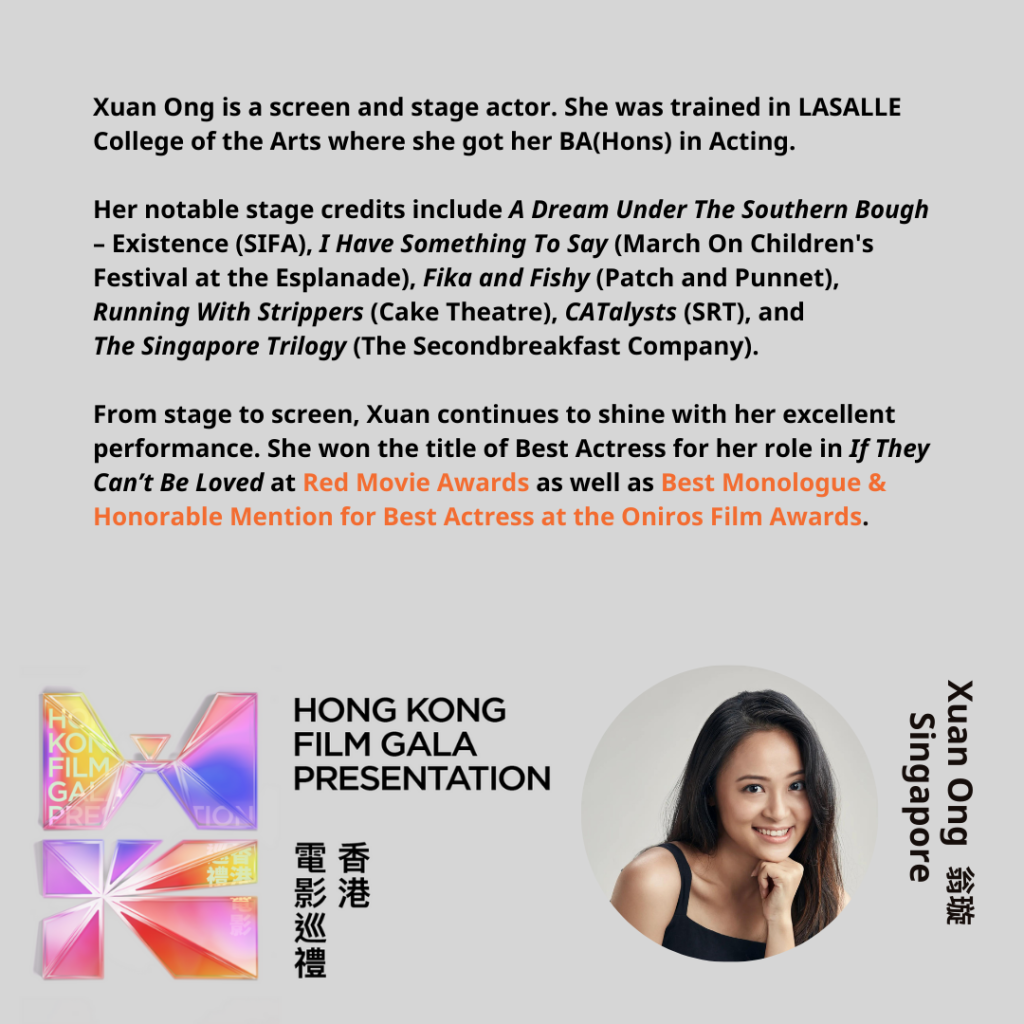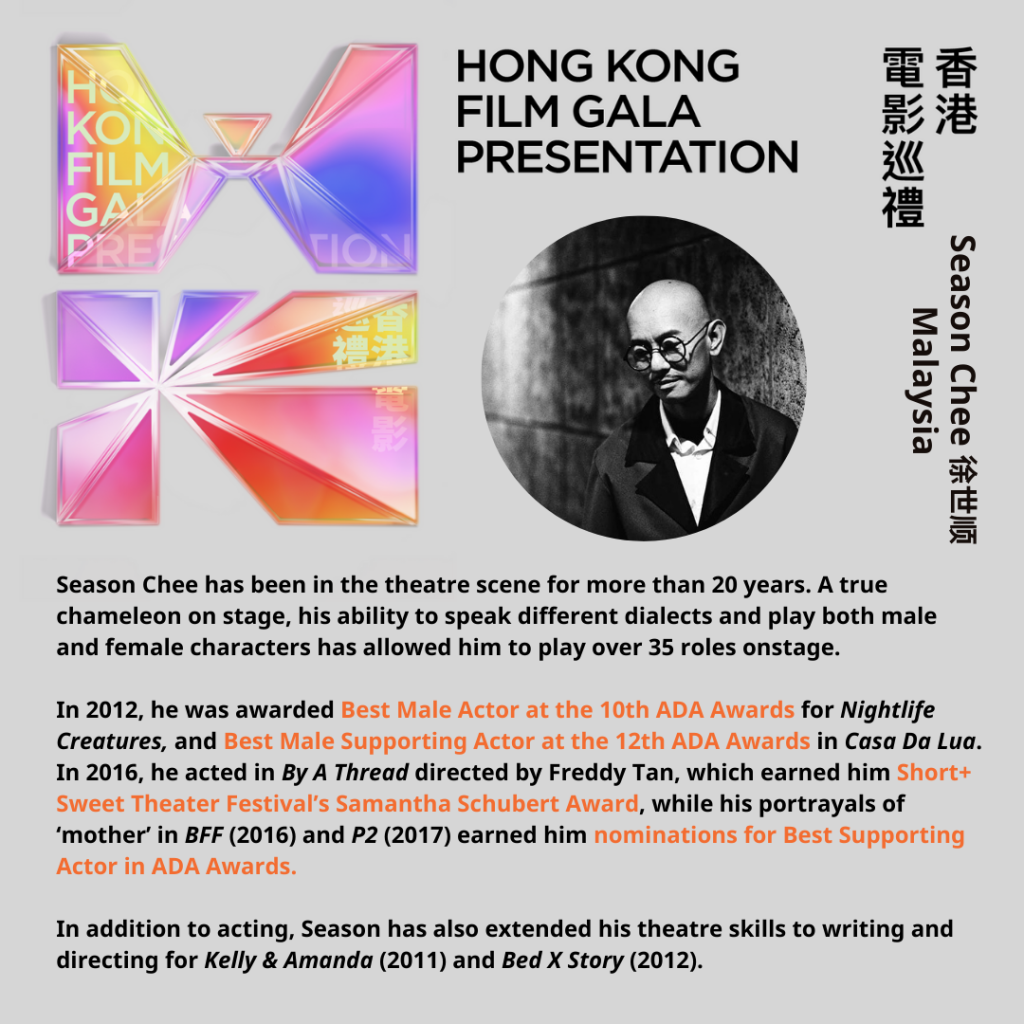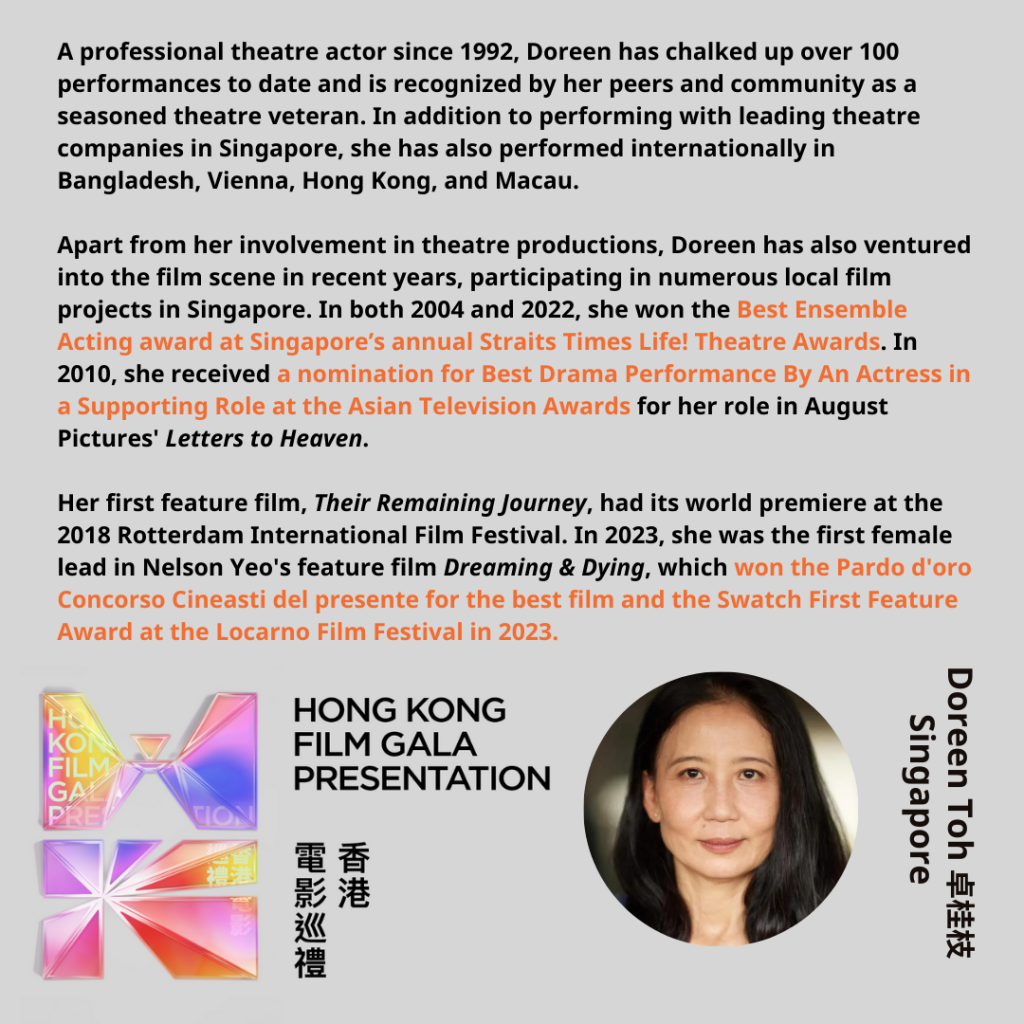 In addition to Singapore, the Hong Kong Film Gala Presentation is set to travel to Malaysia, Indonesia, Cambodia and Dubai in 2023-2024. Josie Lin, Executive Director of Asian Film Awards Academy, says, "As the Hong Kong film industry gradually returns to normal, we're seeing a more diverse range of genres and stories being told, including sci-fi, action, real-life stories, suspense thrillers, absurdist comedies and human dramas with strong Hong Kong flavour. I want to thank our co-organizers for all their assistance. Their hard work allows audiences from different countries to see the latest Hong Kong films. The Academy will continue to shoulder the important task of screening and promoting Hong Kong films across Asia in order to further advance the development of the Hong Kong film industry."
Venue:
Shaw Theatres Jewel (Opening film), 78 Airport Boulevard B2, #237, S819666
Shaw Theatres PLQ (Public screenings), 10 Paya Lebar Rd, #05-02 PLQ Mall, S409057
Ticketing:
All films are shown in the original Cantonese language with Chinese and English subtitles.
Purchase ticket via: https://shaw.onl/HKFG23 from noon on 15 September onwards
Ticket price: $15.50 for SFS members*, $17.50 for non-members.
*Flash SFS digital membership card to purchase discounted tickets at Shaw box office.
Screening schedule:

Over My Dead Body: Fri (29/09/2023 19:30) / Sun (1/10/2023 11:00) With Q&A
Stage to Screen: Regional New Actor's Forum: Sat (30/09/2023 11:30) non-screening event
The Sparring Partner: Sat (30/09/2023 14:00) With Q&A
To Be Continued: Sat (30/09/2023 19:00)
July Rhapsody (restored): Sat (30/09/2023 21:20)
Twelve Days: Sun (1/10/2023 15:00)
Everyphone Everywhere: Sun (1/10/2023 17:20)
One Night at School: Sun (1/10/2023 19:50) With Q&A (Virtual)
Please contact us if any questions,
Email: info@afa-academy.com
Tel: +852 3195 0609
Website: www.afa-academy.com