Meet the Filmmakers in Singapore
During the Hong Kong Film Gala Presentation in Singapore, director Ho Cheuk Tin and the other filmmakers met with local film industry professionals in Singapore, including directors, producers, screenwriters, actors, and experts in the film and television field. They engaged in extensive discussions to explore the development and potential collaborations between the film industries of the two regions.
During the Hong Kong Film Gala Presentation in Singapore, in addition to screening events and forum discussions, director Ho Cheuk Tin visited Infinite Studios, a well-known integrated media production company in Singapore. Infinite Studios provides services such as post-production, visual effects, and animation. They are gradually establishing their own production and distributing original content worldwide. They also operate Singapore's largest soundstages.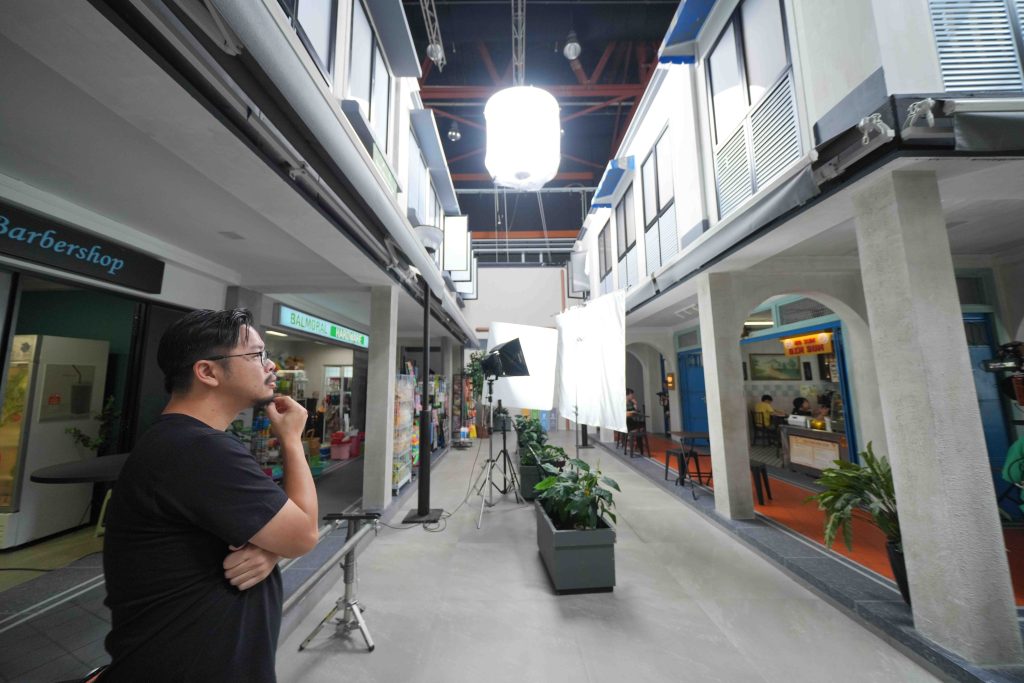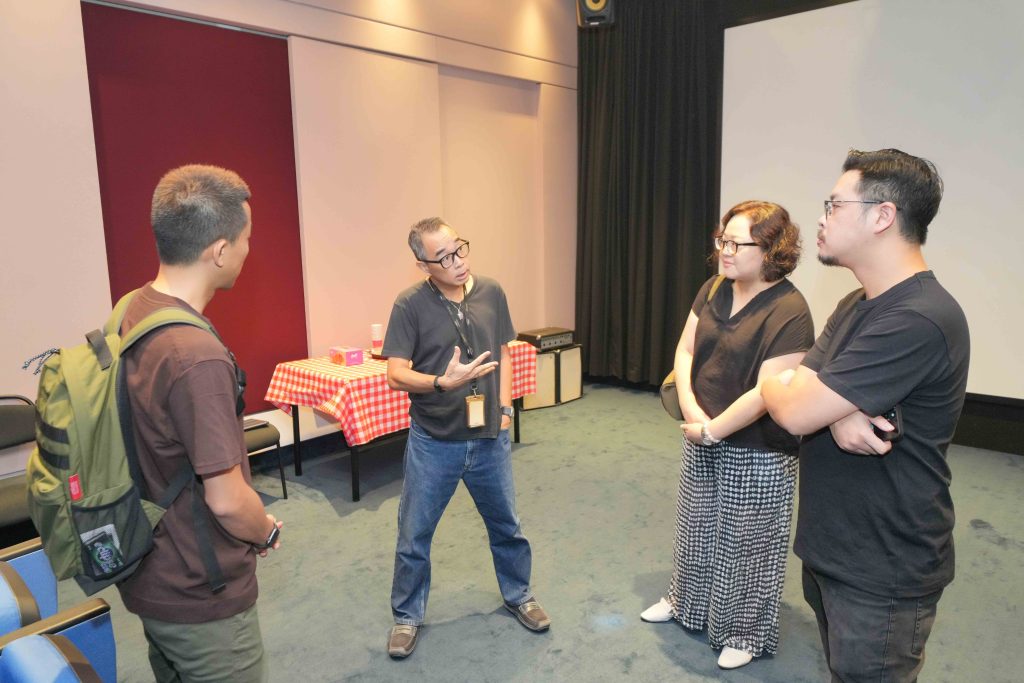 Director Ho Cheuk Tin had a meeting with the Chief Operating Officer of Infinite Studios, Freddie Yeo. Freddie Yeo is a seasoned film and television producer with over 20 years of experience. He is primarily responsible for developing original film and television collaborations between Infinite Studios and other production companies. His notable works include "Westworld" and "Crazy Rich Asians". He is also a member of the Singapore Film Commission's Advisory Committee. Freddie Yeo arranged a visit to shooting locations of Infinite Studios for director Ho  and they watched behind-the-scenes footages and clips of film projects in the screening room together. The two had in-depth discussions about film production, including the development of Singapore's film and television industry and how the Singapore government supports its growth. This includes funding for film shooting in Singapore, which enhances Singapore's international reputation and cultural influence, ultimately attracts foreign investments. In addition, Infinite Studios has started investing in films and series, mainly focusing on horror and thriller genres, and distributing and marketing them on streaming platforms like Netflix.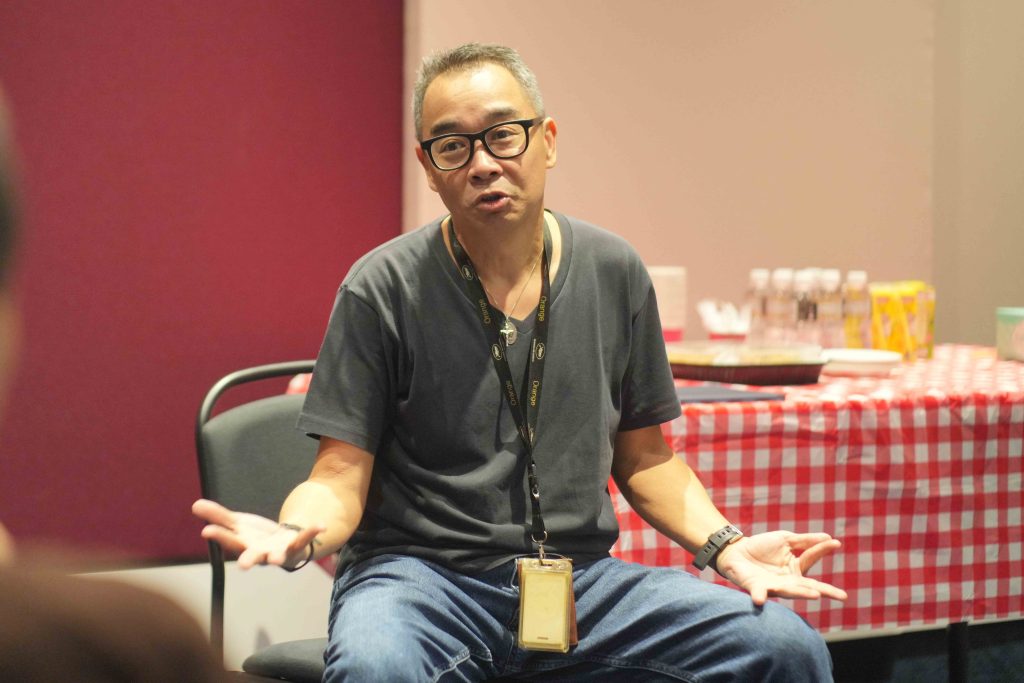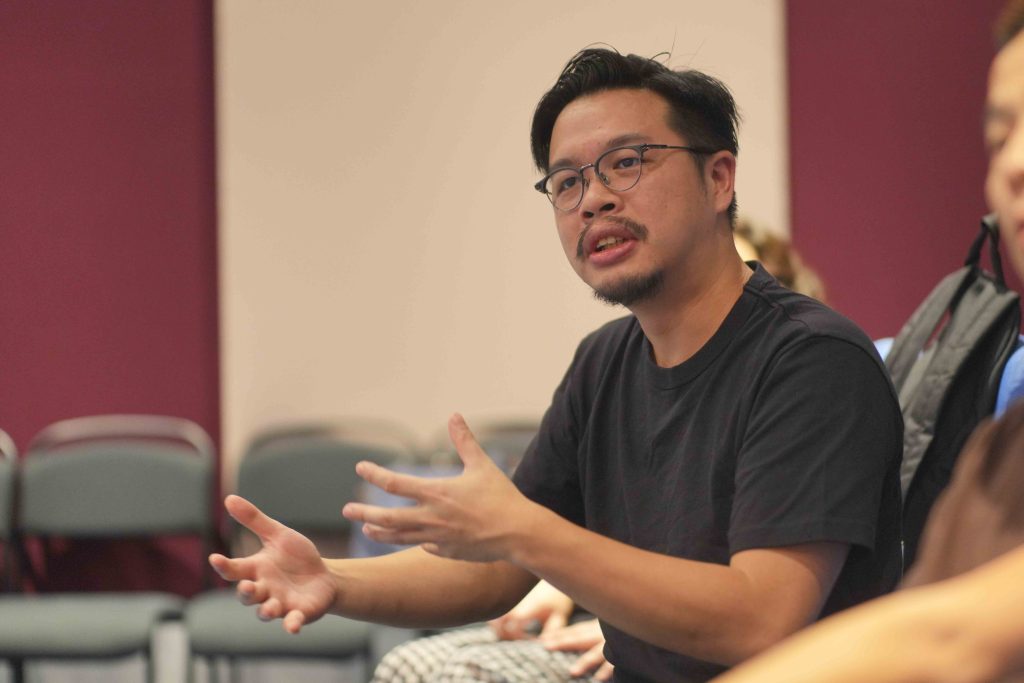 Director Ho Cheuk Tin expressed his aspiration to collaborate with teams in Singapore in the future. Freddie Yeo provided director Ho with insights on making investment in Singapore and woking on film and television collaborations in Asia. For example, the Singapore government needs to understand from investment proposals the distribution plans of films to estimate the number of domestic and international viewers. Director Ho shared on how the Hong Kong government assists emerging directors or film companies in initiating various filming projects. Freddie Yeo suggested him and other Hong Kong film industry workers to pay more attention to the Southeast Asian film market, such as English original content and genre films, to expand and enrich their space and scope in film production.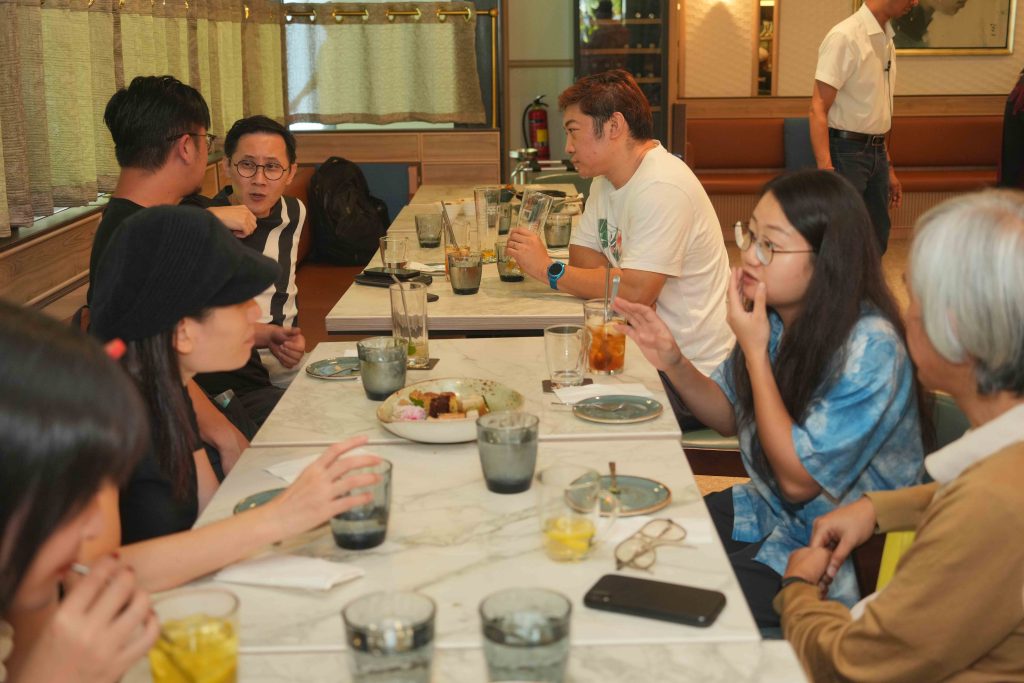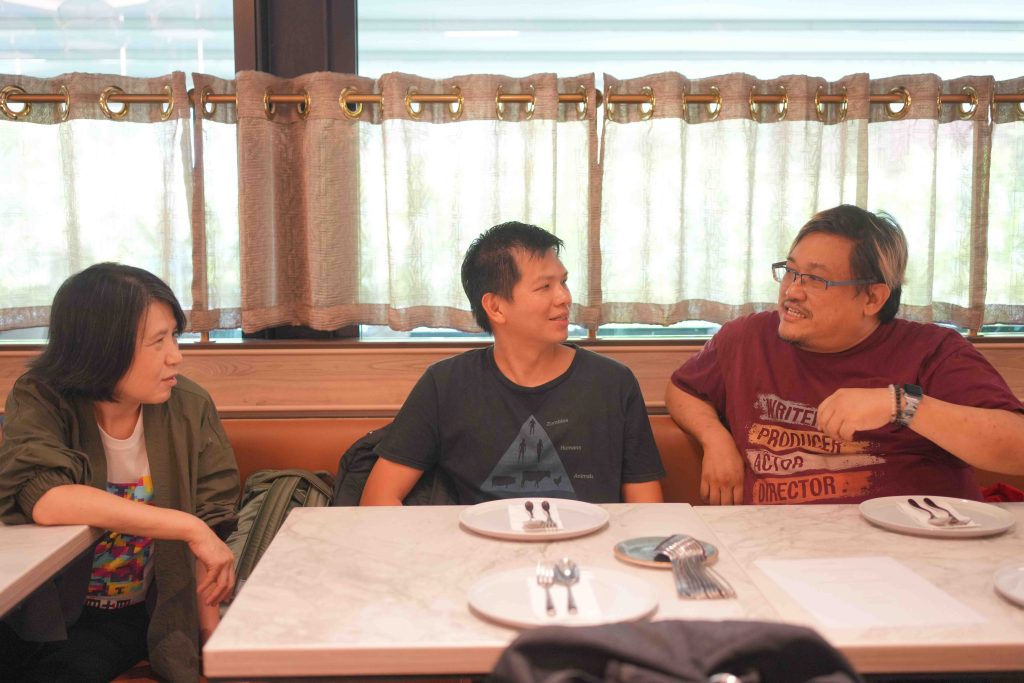 Furthermore, film professionals from Hong Kong and Singapore gathered for a grand luncheon, bringing together directors, producers, screenwriters, actors, and film and television academia in both places. Hong Kong representatives included director Ho Cheuk Tin, producer and screenwriter Amy Chin from "Over My Dead Body", actor Mak Pui Tung from "The Sparring Partner", director Sunny Liu and producer Rani Lau from "A One Night at School". Singaporean representatives included Sally Wu, the Programmer Head of Partnerships at Singapore Film Society, director and screenwriter Boris Boo from "Greedy Ghost" and "I Not Stupid", producer Leonard Lai and director Boi Kwong from "Geylang", director Jacen Tan from "Zombiepura", director Derrick Lui from "Grade D", producer Tay Bee Bin from "Five to Nine", lecturer Jon Foo from Shelton International College, lecturer Dynax Yiu from The Institute of Technical Education(ITE), and producer Silvia Wong. They exchanged ideas, shared different production experiences, discussed prospects, and explored opportunities for collaboration between the film industries of Hong Kong and Singapore.
Meanwhile, attendees of the luncheon discussed on the films shown in the Hong Kong Film Gala Presentation in Singapore and noticed that these Hong Kong films, which are not able to be released in Singapore, are very popular among local audiences. These works attracted much attention, showing the similarities in tastes and demands between the audiences in both places. A director mentioned a Singaporean film that received funding from Hong Kong, indicating that cross-regional investment projects can strengthen the collaboration between the film industries of both places. To add on, Leonard Lai and Amy Chin denoted that if there are more funding from these two places, it will help to further expand and develop the Southeast Asian film market. Director Boris Boo also encouraged Hong Kong filmmakers to continue creating stories and expressed his hope to have more Hong Kong films being released in Singapore.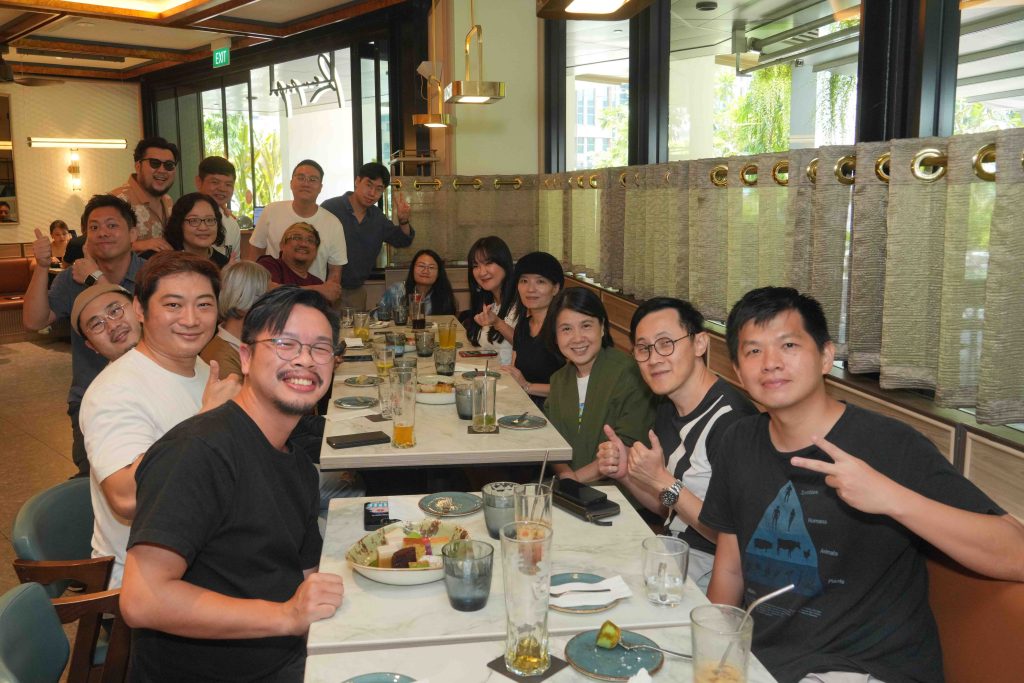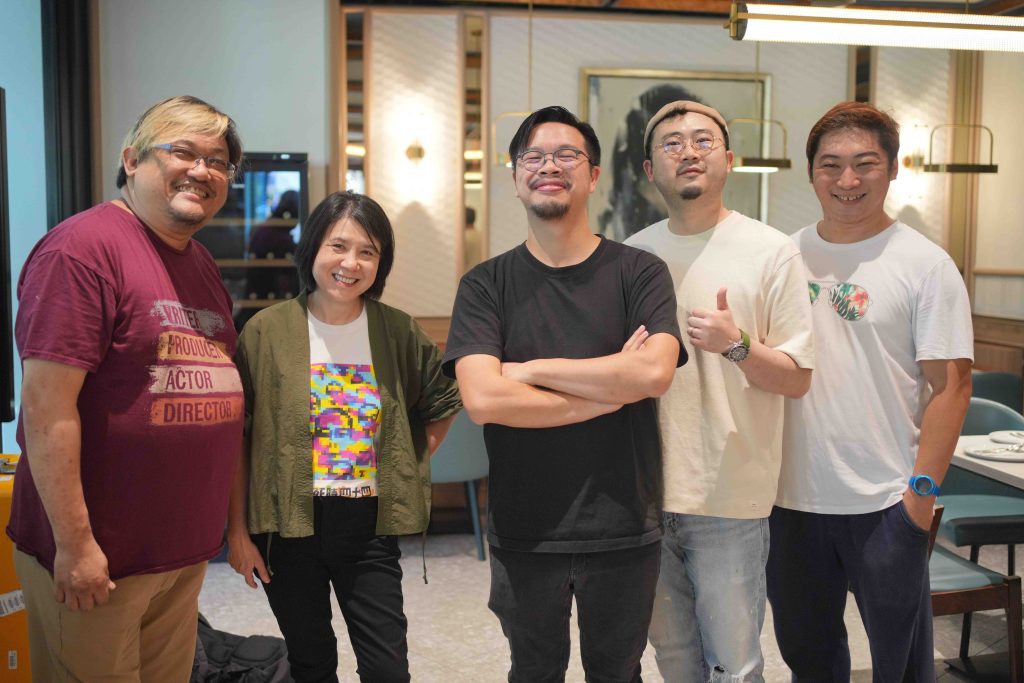 The Hong Kong Film Gala Presentation  provided guests with the opportunity to get to know each other, establish connections, and explore possibilities for collaboration. This cross-regional exchange and cooperation is crucial for the film industry development. We wish to see in the future more collaborative works from Hong Kong and Singapore shining on the international stage.
The AFAA's Hong Kong Film Gala Presentation has been held in various Asian countries since 2021. The event includes film screenings and related sharing sessions. The academy will continue to organize this series of activities in Thailand, Indonesia, Cambodia, and Dubai, showcasing the charm of the Hong Kong film industry and its excellent talents, allowing audiences from different regions to continue exploring the new generation of Hong Kong films and promoting the continuous development of the Hong Kong film industry.
Please contact us if any questions,
Email: info@afa-academy.com
Tel: +852 3195 0609
Website: www.afa-academy.com