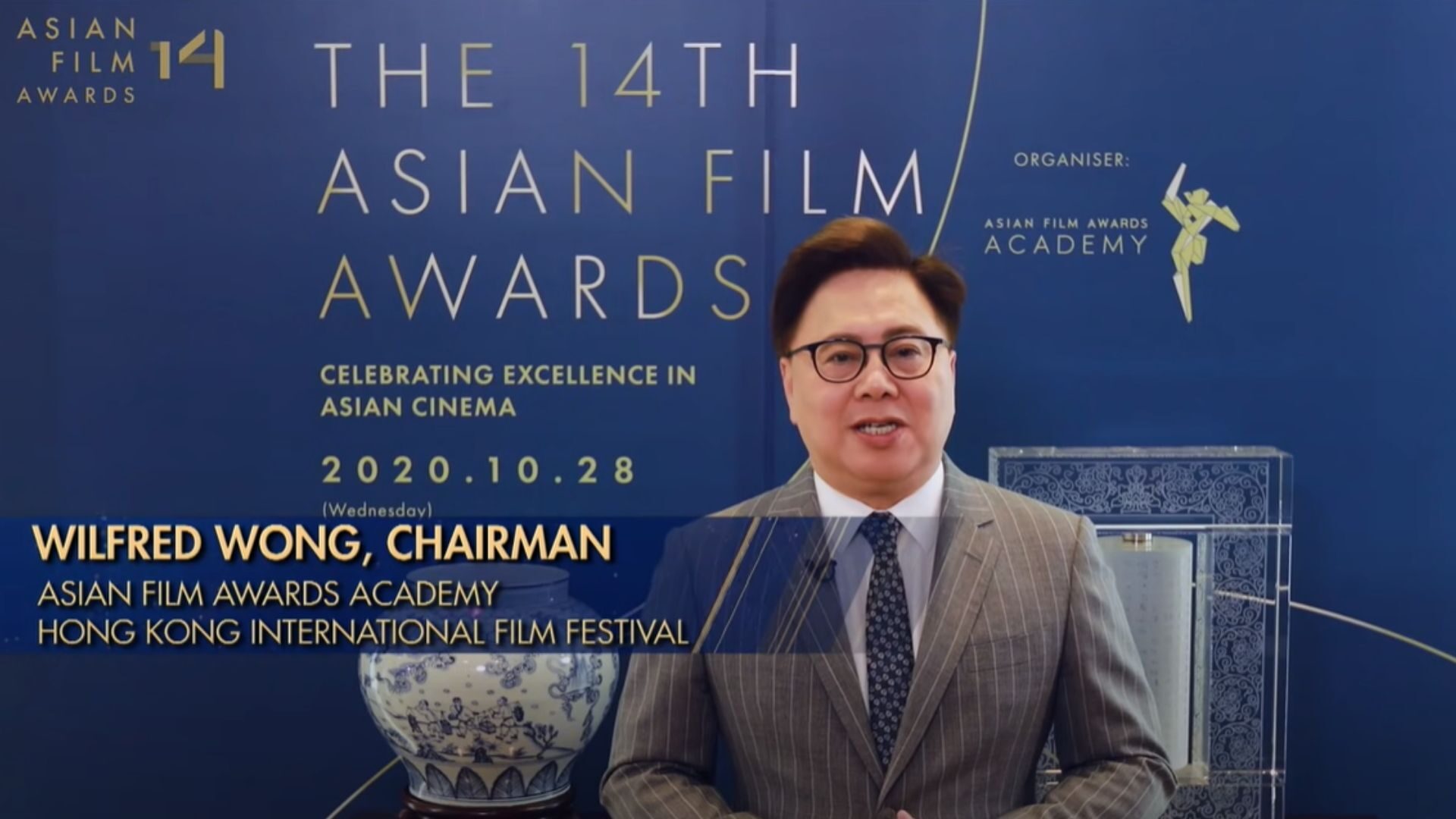 Chairman, Asian Film Awards Academy
Inaugurated in 2007, the Asian Film Awards (AFA) celebrates excellence in Asian cinema through the annual presentation of awards to Asian films and talents. Past awards presentations have been held in Hong Kong SAR and Macao SAR. This year, the 14th Asian Film Awards (AFA14) will be held for the first time in Busan, South Korea. We have a total of 39 films, from 15 countries and regions, nominated for 16 awards. Although we are facing unprecedented challenges brought by the global coronavirus outbreak, we continue our commitment to supporting the Asian film industry.
With support from Create Hong Kong and Hong Kong Film Development Fund, the Asian Film Awards Academy (AFAA) last year presented three Asian Cinerama film roadshows in Hong Kong, Barcelona and Warsaw, and another one in Hong Kong this May, attending by film talents including ODAGIRI Joe, Christopher DOYLE, LIN Shu Yu, Angelica LEE and Crisel CONSUNJI. We also held a Masterclass with Hong Kong veteran director Fruit CHAN at the Five Flavours Asian Film Festival in Warsaw and conducted an online screenplay workshop by Singaporean film director-screenwriter Anthony CHEN.
Film education is one of the main objectives of the AFAA. Last year, we sent young talents for professional internships at the Bologna film restoration lab in Italy, and this year to post-production houses in Bangkok and Berlin. We also brought a group of students to participate in the Singapore Film Festival last November. I wish AFAA continuing success in providing platforms for nurturing talents and facilitating exchanges in the film industry.
I would like to thank our founding partners Busan International Film Festival and Tokyo International Film Festival for their collaboration, and extend my gratitude to all our partners and supporters. Thank you all for helping to make AFA a success.