Tokyo
36th Tokyo International Film Festival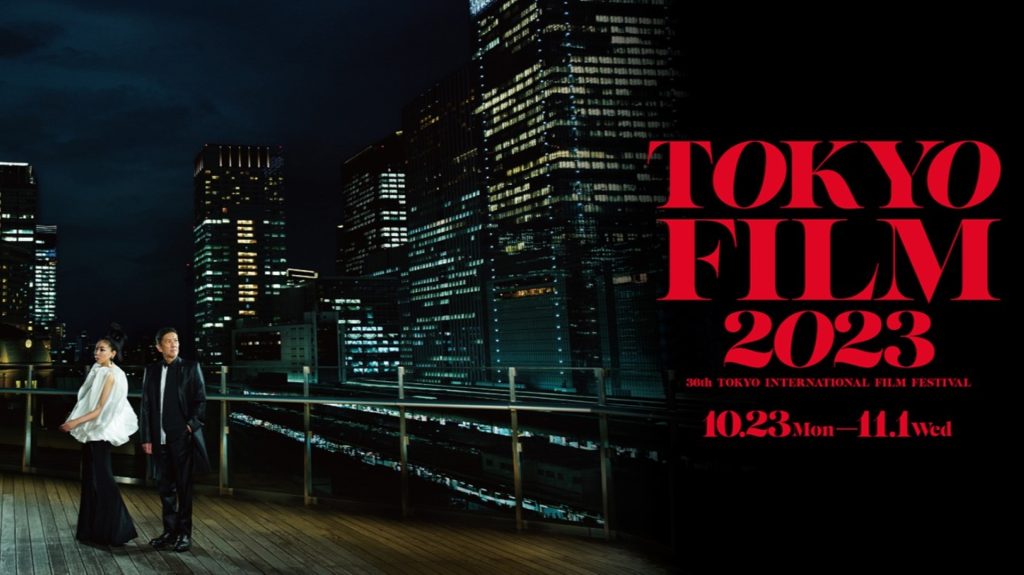 Date: 23 October – 1 November 2023
Location: Tokyo (Hulic Hall Tokyo, Cine Switch Ginza)
Guest: Nick CHEUK, CHU Wan Pin, Lawrence KAN, Siuyea LO, Jennifer YU
Screening: In Broad Daylight, Nomad (4K Restored Director's Cut), Time Still Turns The Pages, Vital Sign
Partner: Tokyo International Film Festival
Presented by the Asian Film Awards Academy (AFAA), in collaboration with Tokyo International Film Festival, financially supported by Create Hong Kong and the Film Development Fund, with support from Hong Kong Economic and Trade Office (Tokyo), the Asian Cinerama screened five films from 25 October to 1 November during the Festival period. Three latest works of Hong Kong directors, "In Broad Daylight", "Time Still Turns the Page" and "Vital Signs", were featured under the "World Focus" section. "2046" and "Nomad" (4K Restored Director's Cut), starring leading Hong Kong actor Tony Leung who gave a masterclass also organized by AFAA, were also presented.
The creative team and cast members of "In Broad Daylight" and "Time Still Turns the Page" attended the post-screening Q&A session of their films.
Director Lawrence Kan, leading actress Jennifer Yu, and composer Wan Chu of "In Broad Daylight" engaged with the local audience in a vibrant sharing. Jennifer Yu expressed her honour and gratitude for participating in Asian Cinerama, highlighting the opportunity to showcase Hong Kong films alongside other high-quality international works. She found it truly inspiring as a Hong Kong film practitioner.
Director Kan was not only encouraged by the film's positive reception at various international festivals but also received heartfelt appreciation from a former Japanese human rights journalist. The journalist conveyed how deeply moved and encouraged he was by the film's impact, expressing gratitude to the entire team.
After the screening of "Time Still Turns the Page", Director Nick Cheuk and lead actor Lo Chun Yip shared their creative process and back stories with the local audience. Director Cheuk shared the reason behind creating this screenplay was based on his late friend who committed suicide at a young age. He regretted not to have the chance to travel back in time to hug or comfort his friend. Over 10 years have passed, he would like to talk about how to get along with people with depression when he had the opportunity to make his own film.
Lo Chun Yip explained how he analyzed his character. He felt like making a new friend after reading the screenplay. While acting, he treated the character as a friend, instead of an object. They confronted the situations and relationships together and tried to deal with issues that have been put aside for years.
In 2013, three main Asian film festivals – Busan, Hong Kong and Tokyo – joined together to create the non-profit organization, the Asian Film Awards Academy (AFAA) to promote and develop Asian cinema and its talents. AFAA highlights, strengthens and develops Asian film industry and culture through the annual Asian Film Awards, and with financial support from Create Hong Kong and Film Development Fund of the Hong Kong SAR Government, several year-round initiatives for building regional and international audiences such as the Masterclass Series, Journey to the Fest, Asian Cinerama, Young Film Professionals Overseas Training Program and Film Craft Workshops.
Create Hong Kong is a dedicated office set up under the Commerce and Economic Development Bureau of the Government of the Hong Kong Special Administrative Region on 1 June 2009 to lead, champion and drive the development of the creative economy in Hong Kong. It co-ordinates Government policy and effort regarding creative industries, focuses Government resources for the promotion and speeding up of the development of creative industries in Hong Kong, and works closely with the trade to boost the development of creative industries.
The Film Development Fund was first set up by the Government of the Hong Kong Special Administrative Region in 1999 to fund projects and activities which contribute towards the development of the Hong Kong film industry, including part-financing small-to-medium budget film productions; enhancing efforts to promote Hong Kong films in the Mainland and overseas; enhancing initiatives to train talents in various aspects of film production and distribution; and enhancing the interest and appreciation of Hong Kong films by the local audience.
Tokyo International Film Festival
The Tokyo International Film Festival (TIFF) started in 1985 as Japan's first major film festival and the only Japanese film festival accredited by the International Federation of Film Producers Associations (FIAPF). Since then, TIFF has grown to become one of the leading film festivals in Asia.
Every year for ten days, filmmakers and film fans of all ages gather in Tokyo to enjoy outstanding films from around the world and TIFF's many colourful events. These include TIFFCOM, the affiliated market of TIFF, seminars for students, professionals and businesspeople, and symposia and workshops for networking, uniting the world's film industries, developing international co-productions, and promoting the global film business.