Apply NOW! New round of Young Film Professionals Overseas Training Program! [Closed]
The new application guidelines and application from are officially launched. The selected students not only learned colour grading skills but had a deeper understanding of the local film industry.
With the support of Create Hong Kong and the Hong Kong Film Development Fund of the Hong Kong SAR Government, the Asian Film Awards Academy partners with Thai studio White Light Post to offer two three-month work placements at the studio's colour grading department, and the positions are now open for application. Young Film Professionals Overseas Training Program aims to nurture young film talents and mid-career film professionals in Hong Kong through offering overseas training opportunities and short-term work placements. Participants can enhance their skills, develop professional relationships and exchange ideas with overseas film experts so as to reach the next level in their careers. The Asian Film Awards Academy will provide funding as specified in the application guidelines. Hong Kong Permanent Residents who can communicate fluently in English with professional full time post-production experience in relevant fields in film post-production are welcome to apply.
Max Tersch, chief operating officer of White Light Post, "congratulate Asian Films Awards Academy for a partnership with White Light Post for this year's training program again. It is a valuable cultural exchange. The participants are expose to the colour-grade process and quality control workflows. I believe those are the key factors in making the participants period very successful in communication and exchange."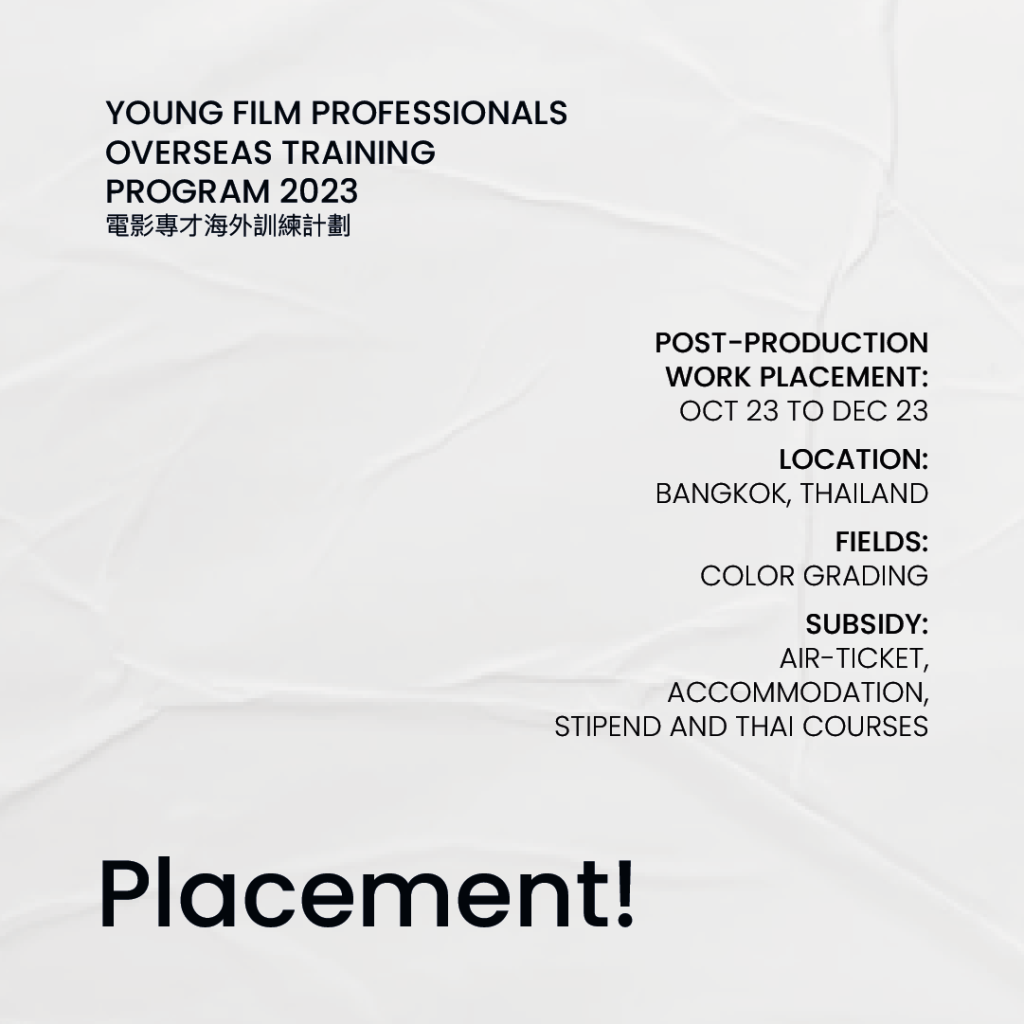 "It's a good opportunity for White Light Post, to have connect and share experiences. The participants from Hong Kong are talented, determined, and most importantly, always eager to learn new things. We hope that what we share with them can help develop their skills and capabilities in the film industry." Sorawich "Ice" Khunpinij, Senior Colourist at White Light Post said.
In our previous collaborations with the White Light Post, participants were given the opportunity to familiarise themselves with post-production equipment and get involved in tasks such as subtitle spotting and footage research. Participants were satisfied with the training program, where they found the program is useful for enhancing their knowledge in the field and broadening their scope about the industry.
White Light Post was founded in 2010, and is well equipped with an excellent team and mature competence. Their projects range from commercials and TV dramas to local and international short and feature films. Outstanding works include award-winning Pop Aye & Call Me By Your Name, and One for the Road directed by Nattawut Poonpiriya and produced by Wong Kar Wai, Leading Thai filmmaker Apichatpong Weerasethakul's Memoria, and Edmund Yeo's Moonlight Shadow.