Film Craft Workshop: Darezhan Omirbayev's Language and Cinema
We are honoured to have the director in person to talk about the language of cinema and the relationship of language and cinema.
A leading director of the Kazakh New Wave, Darezhan Omirbayev started out directing his first feature film Kairat in 1992, garnering the Silver Leopard Award at the Locarno Film Festival. He has made six more features since, with Killer (1998) winning the Un Certain Regard Award at Cannes Film Festival. With a background in mathematics before making films, Omirbayev considers the cinema as a solution constructed by different images – the language of cinema.
Language is a recurring subject of Omirbayev's oeuvre and is further explored in his latest feature, Poet, which juxtaposes stories of an unrecognized modern-day poet and a legendary 19th poet. In the Film Craft Workshop co-organized by the Asian Film Awards Academy and the Broadway Cinematheque, we are honored to have the director in person to talk about the language of cinema and the relationship of language and cinema.
Date: 11/3 (Sat)
Time: 2:00pm (Screening of Poet) / 3:45pm Film Craft Workshop (After the screening of Poet)
Venue: Premiere Elements
Guests: Darezhan Omirbayev
Moderator: Clarence Tsui
Language: English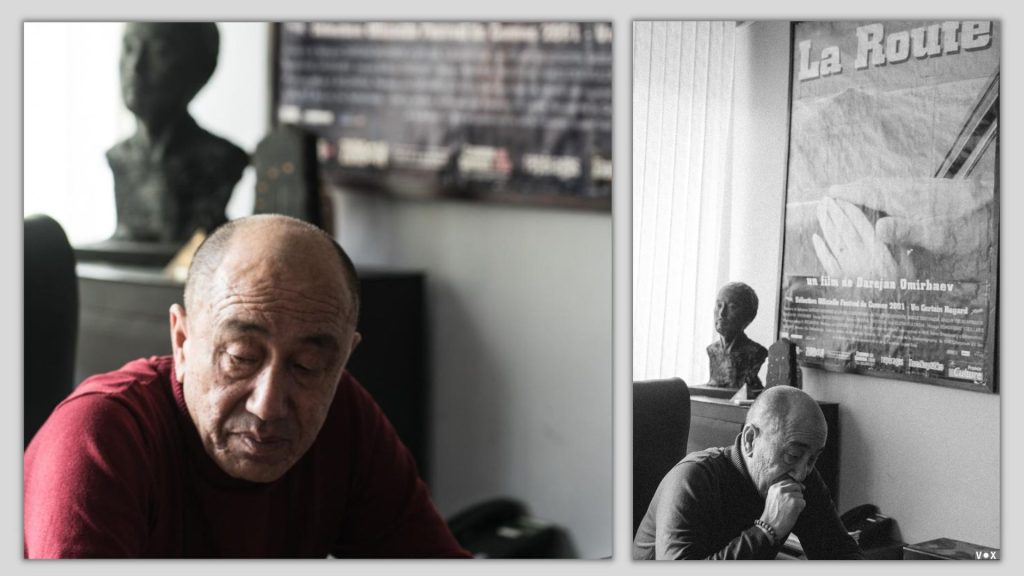 Synopsis
Didar is a poet in his forties longing for recognition for his publications, despite being chained to his day job in a small provincial newspaper. One day, he is invited to give a reading in an author's evening, hoping to make a favourable impression on his readers. Yet he learns that the reality is far from his expectations and finds himself torn between sorrow and ecstasy. Considered a leading figure in Central Asian cinematography, Darezhan Omirbayev displays his mastery in this beautiful and melancholic feature, which is inspired by the life and art of the 19th-century poet Makhambet Utemisov, a crucial figure in contemporary Kazakh literature. Omirbayev brings together his personal experience and the poet's life to find voices for poetry and literature in face of modern technologies.
Guest: Darezhan OMIRBAYEV
Asian Film Awards Academy
The Asian Films Awards Academy, a non-profit organisation, was founded by Busan, Hong Kong and Tokyo International Film Festivals with the shared goal of celebrating excellence in Asian cinema. Aiming to promote and recognize Asian films and its talents, AFAA highlights, strengthens and develops Asian film industry through the annual Asian Film Awards and several year-round initiatives.
The Asian Film Awards was inaugurated in 2007, where members of AFAA are drawn from its past nominees and winners. The category of awards includes Best Film, Best Director, Best Actor and Best Actress. Members vote for the Asian Film Awards and participate in various AFAA activities involving film professionals and audiences in Asia and around the world.
The 16th Asian Film Awards Ceremony
Date: 12 March 2023 (Sunday)
Location: Hong Kong Jockey Club Auditorium, Hong Kong Palace Museum, West Kowloon
Address: 8 Museum Drive, West Kowloon, Tsim Sha Tsui