Hong Kong
14th Hong Kong Asian Film Festival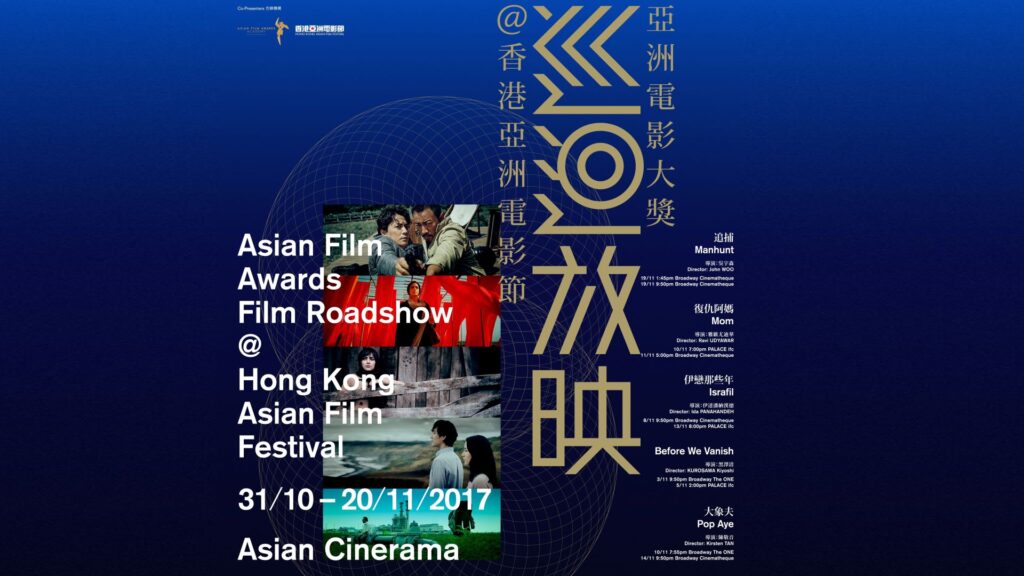 Date: 31 October – 20 November 2017
Location: Hong Kong (Broadway Cinematheque, PALACE IFC, Broadway The ONE)
Guest: N/A
Screening: Mom, Israfil, Manhunt, Before We Vanish, Pop Aye
Partners: Hong Kong Asian Film Festival
With the shared objective of promoting and recognizing outstanding Asian cinematic works, the Asian Film Awards Academy (AFA Academy) collaborated with the Hong Kong Asian Film Festival (HKAFF) to present the Academy's flagship film roadshow Asian Cinerama for the first time. The HKAFF tppk place at six cinemas around Hong Kong from October 31 to November 20, 2017. Asian Cinerama was financially supported by Create Hong Kong and the Film Development Fund of the Hong Kong SAR Government.
Five latest works by past Asian Film Awards nominees and winners would be presented under Asian Cinerama: Ravi UDYAWAR's debut feature Mom (scored by Oscar winner and AFA nominee A. R. RAHMAN) is an exhilarating rape-revenge thriller on how a stepmother and a stepdaughter bridge their differences through confronting a gang rape. This star-studded film was one of the highest grossing films of India this year.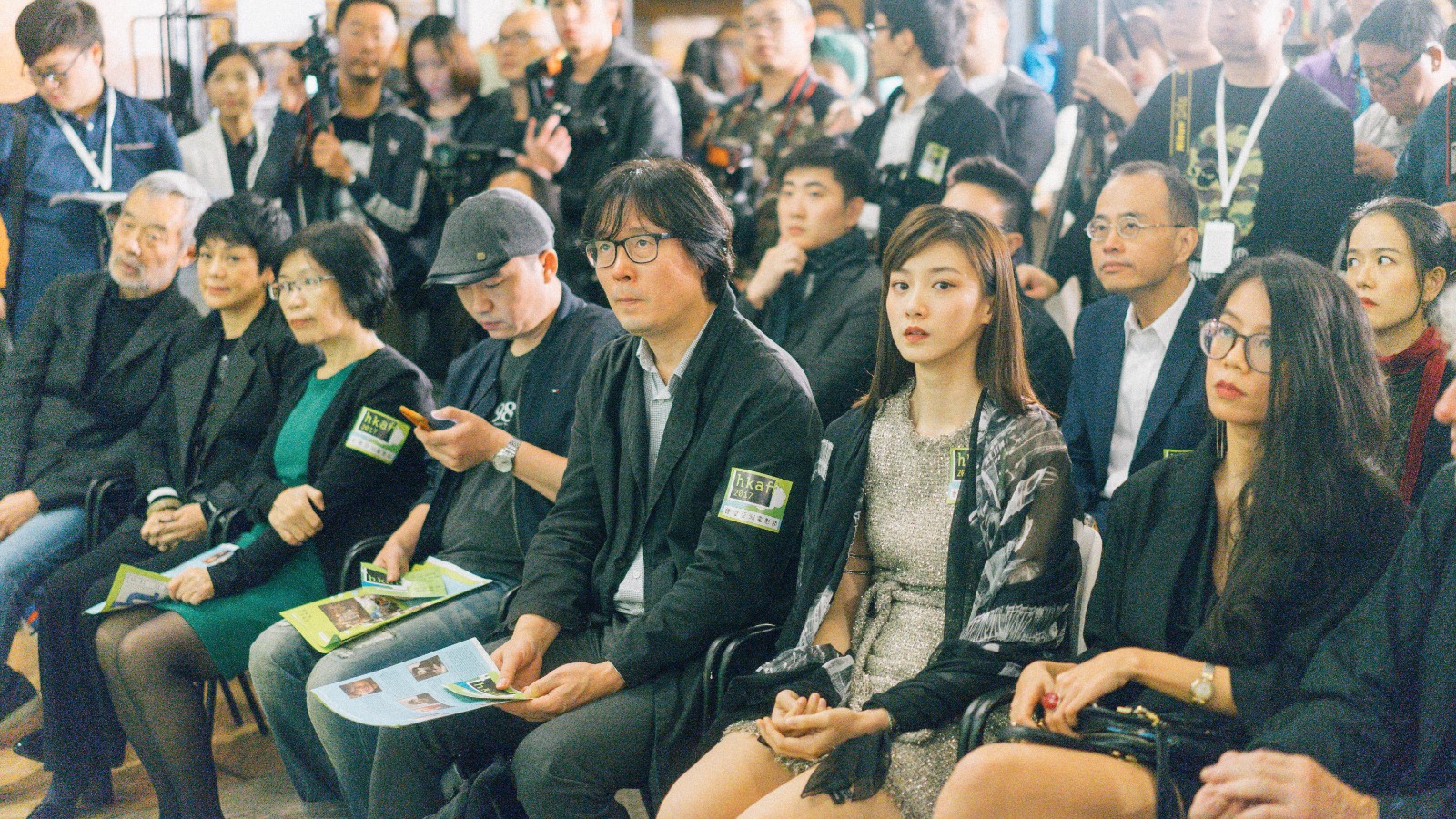 Acutely edited by AFA Best Editing winner Hayedeh SAFIYARI, Israfil by Cannes new director award winning Ida PANAHANDEH lucidly sketched out the reality of a forlorn love triangle with a poetic sensibility. Produced by Cannes and AFA winning director Anthony CHEN, Kirsten TAN's debut feature Pop Aye demonstrates her maturity and finesse in portraying the inner life of a middle-aged retiree through the story of his road trip with a circus elephant.
Directed by AFA winning action master John WOO and starring debonair actors ZHANG Hanyu and FUKUYAMA Masaharo, Manhunt is a remake of a classic '70s Japanese thriller starring the late TAKAKURA Ken. It is a grandiose and unabashedly nostalgic throwback to old school John WOO that fans will gleefully enjoy. AFA winner KUROSAWA Kiyoshi's latest film Before We Vanish features heartthrobs MATSUDA Ryuhei and NAGASAWA Masami playing a couple that has got involved in a gruesome murder and possible Earth invasion by aliens.