Fruit Chan
Between Social Reality and Surrealism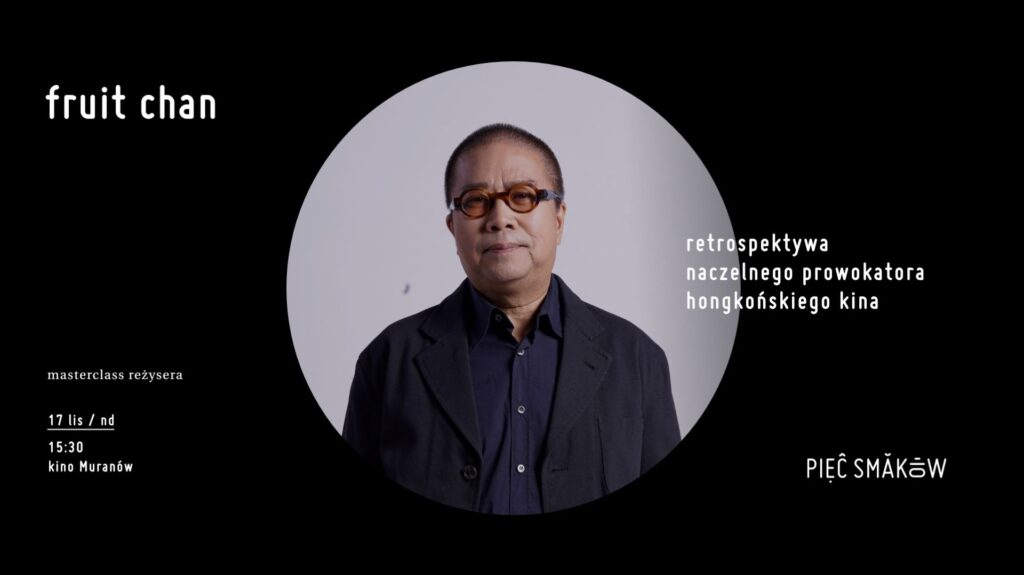 Date: 17 November 2019
Location: Poland (Kino Muranów)
Guest: Fruit Chan
Moderator: Marcin Krasnowolski
Partners: Five Flavours Asian Film Festival
The Asian Film Awards Academy (AFAA) had presented the Masterclass with veteran Hong Kong director and producer Fruit CHAN accompanying the retrospective of his films at the 13th Five Flavours Asian Film Festival (FFAFF). The masterclass had held on 17th November 2019 (Warsaw time) in Kino Muranów. This event is financially supported by Create Hong Kong and Hong Kong Film Development Fund.

The festival is featuring a Fruit Chan Retrospective, presenting to audiences some of the director's works including Made in Hong Kong, Little Cheung, Durian Durian, Hollywood Hong Kong, Dumplings and Three Husbands which is one of the films under the Asian Cinerama program offered by Asian Film Awards Academy.

CHAN had participate in the Masterclass and post-screening Q&A for sharing his works and career, upcoming projects, casting of new talents and other aspects of filmmaking that have distinguished his work as one of Hong Kong's internationally recognized directors.