Tony Leung
Encounters, inspiration, and refinement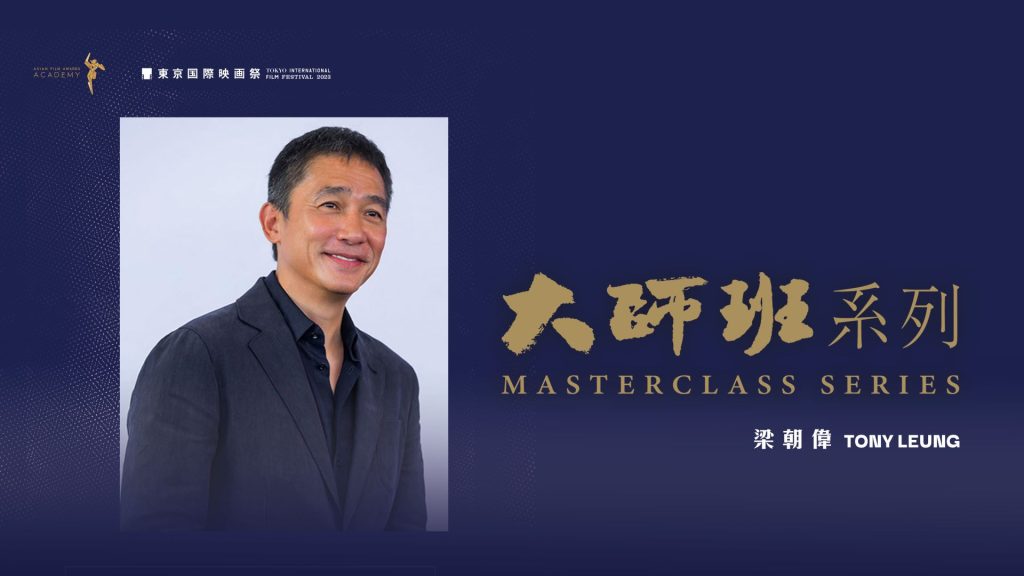 Date: 26 October 2023
Location: Tokyo (Hulic Hall Tokyo)
Guest: Tony Leung
Moderator: Ichiyama Shozo
Partners: Tokyo International Film Festival
The Asian Film Awards Academy (AFAA) and the Tokyo International Film Festival (TIFF) co-organised the Masterclass series featuring Hong Kong actor Tony Leung. This event marked the reunion of the two organizations after a five-year hiatus. Leung, who recently received the Golden Lion Lifetime Achievement Award at the Venice Film Festival, shared insights from his illustrious thirty-year acting career with the captivated Japanese audience.
TIFF screened Leung's personally selected representative film of his career and the Wong Kar-Wai classic, "2046", followed by an engaging masterclass. Unsurprisingly, all tickets sold out within minutes of going on sale, and the theater was packed on the screening and masterclass day. This overwhelming response highlights the deep affection and high expectations that Japanese audiences hold for Leung.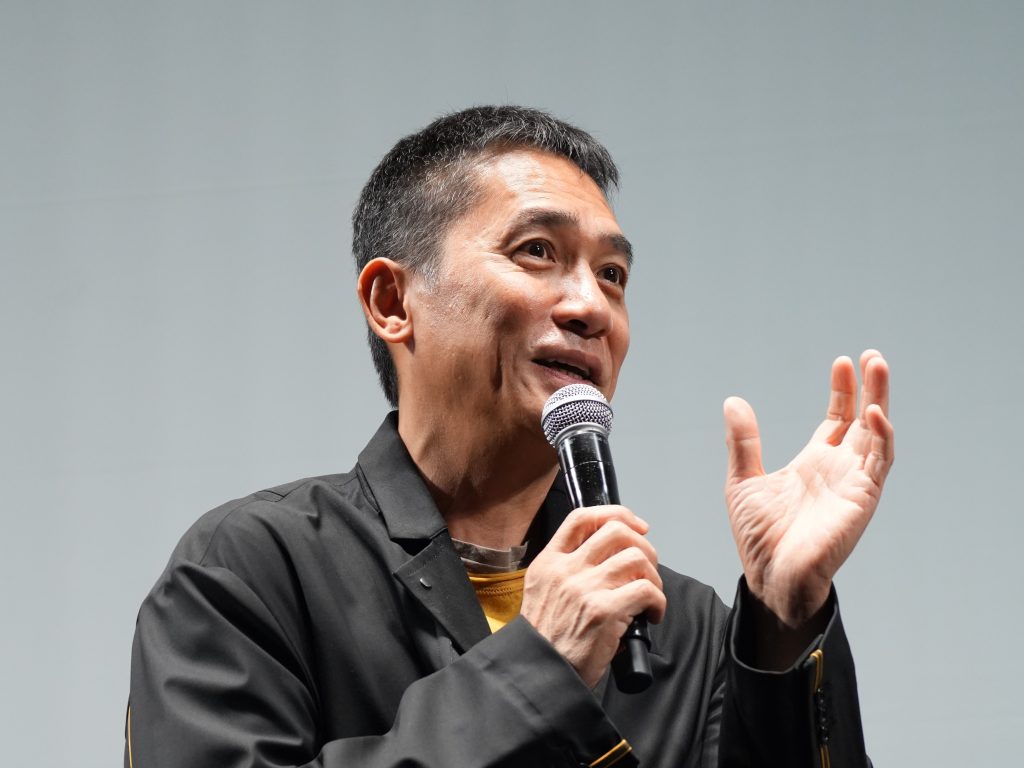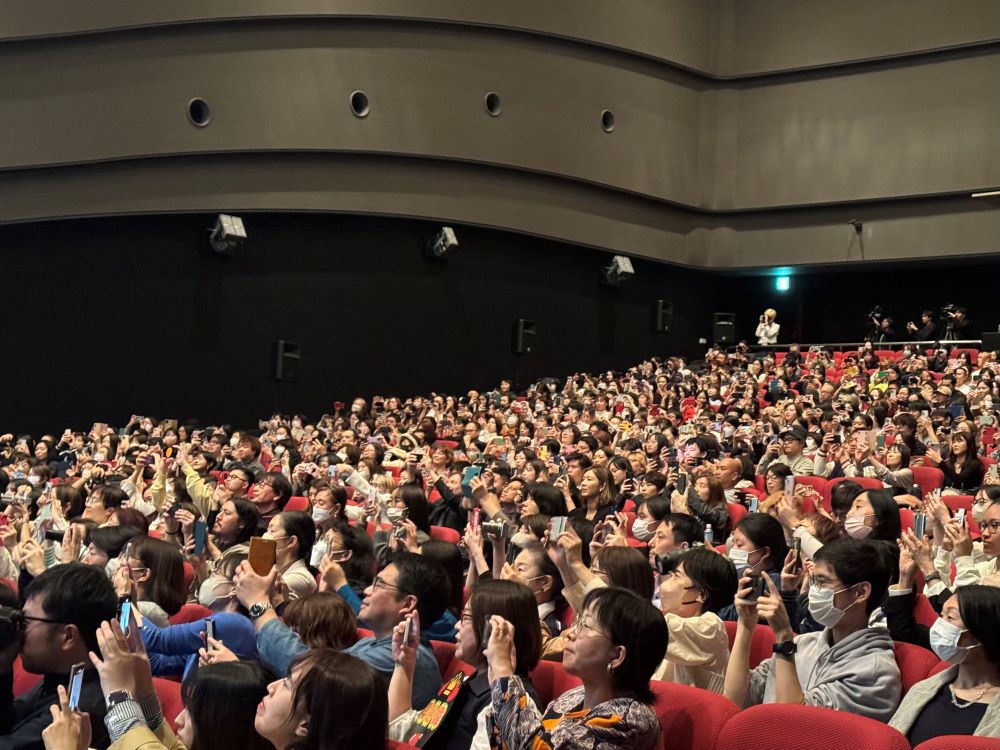 During his conversation with the host, TIFF Program Director Ichiyama Shozo, Leung revealed fascinating behind-the-scenes anecdotes. He recounted how Taiwanese director Hou Hsiao-hsien casted him in "City of Sadness" and made the main character a deaf-mute person due to his limited Mandarin-speaking abilities. To prepare for the character and immerse himself in the world of deaf-mute individuals, Leung spent hours reading alone in his hotel room. Director Hou also recommended him a plethora of literary novels, which greatly enhanced his future performances by sharpening his portrayal of emotions. Additionally, Leung was inspired by the genuine and natural performances of amateur actors in the film, prompting him to reassess his own acting methods.
Leung attributed his two-decade-long collaboration with director Wong Kar-Wai to fortunate circumstances. Meeting Wong during a critical point in his career proved transformative. Through their work together, Wong helped Leung shed his overly technical approach to acting and introduced him to a wide variety of music, books, and films. During their extensive conversations and daily filming, the two developed a profound understanding and admiration for each other. Leung praised Wong's exceptional ability to cultivate actors and reflected on the tremendous growth he experienced as part of Wong's excellent team. For Leung, the role of Chow Mo-wan in "2046" held special significance, as he worked closely with the director to bring a fresh interpretation to the same character from "In the Mood for Love" by adding a beard to the character's appearance. This commitment to detail paid off, affirming the notion that actors sometimes need to invest in small nuances to fully embody a role. Leung emphasized that every movie and every role is an opportunity for exploration, challenge, and growth.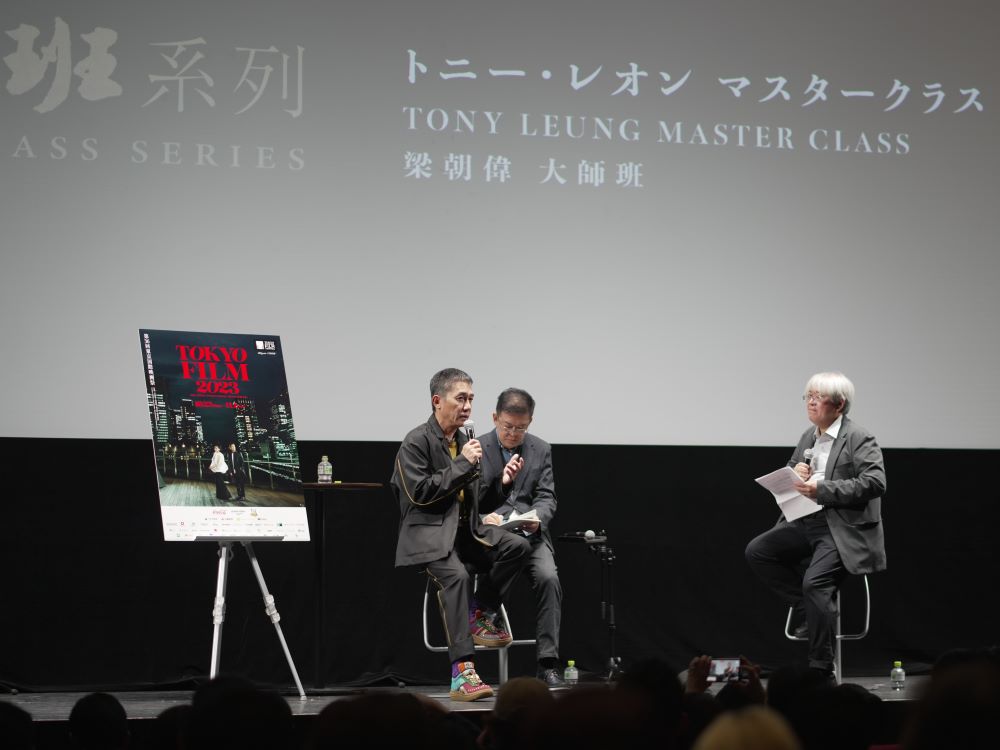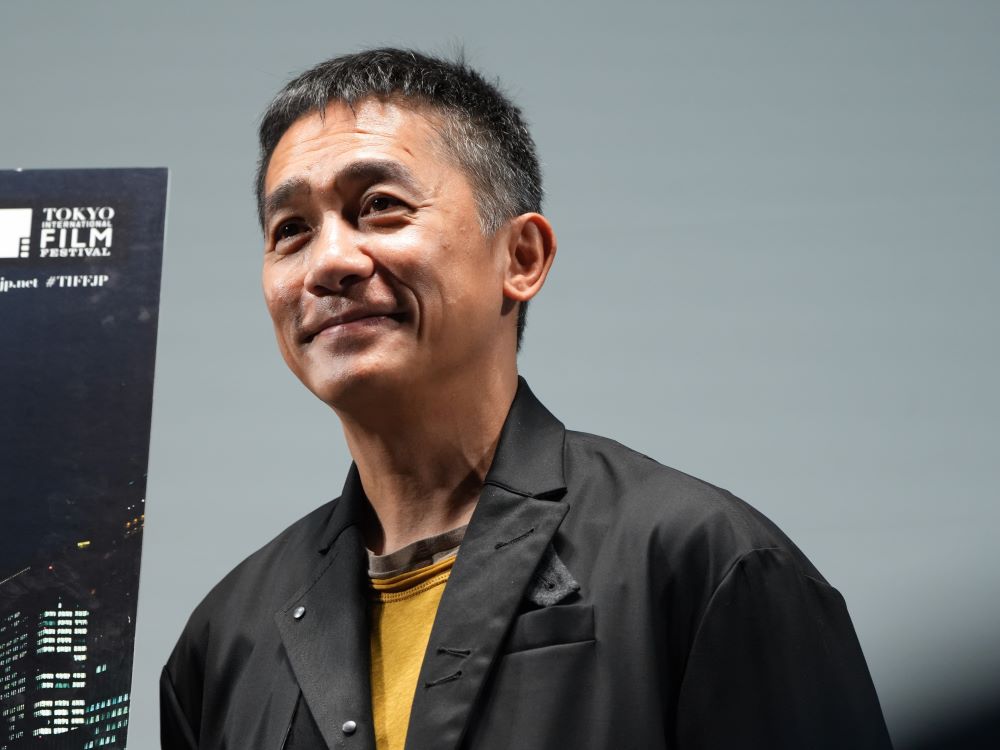 As an actor, Leung devotes ample time to preparing for and immersing himself in each character he portrays. Initially, he struggled to distinguish himself from the role but then discovered that returning to his daily life gradually restored his sense of self. Afterall, this process hinges on developing a habit. Just as acclimating oneself to a character takes time, leaving that character behind also requires a period of adjustment.
In closing, Leung, who has extensive experience working on films in various regions including China, Hong Kong, Taiwan, and Hollywood, shared his upcoming shooting plans. He will dedicate eight months to preparing for a German movie set to commence filming in the following year. Expressing his eagerness to collaborate with teams from different places, Leung expressed confidence in exploring opportunities to make movies in Japan.