Sammo HUNG To Receive Lifetime Achievement Award At 16th Asian Film Awards
The action legend will accept award in person at award ceremony on March 12th
"Cinema's existence is so wonderful;
The biggest reward I've gotten in my 50-year career
is to see my hard work affirmed by others."– Sammo HUNG
After a two-year absence, the Asian Film Awards will be presenting its Lifetime Achievement Award to action cinema legend Sammo HUNG in recognition of his great contribution and far-reaching influence on Asian films. After learning about the award, HUNG said, "I'm so happy and surprised that I can still win awards these days, especially an award that affirms my entire performing career." HUNG will attend the 16th Asian Film Awards ceremony on March 12th to accept his award in person.
A martial arts education in childhood laid the foundation for superstardom
HUNG studied under Peking Opera master YU Jim Yuen at a young age and was the "big brother" of the famous Seven Little Fortunes. Under the guidance of a strict master, HUNG learned the true skills behind the four basic techniques of traditional Chinese opera: Singing, reciting, acting and martial arts. His career as a young performer gave him the foundation for his future as an action star and cultivated his persona as a hardworking, dedicated and bright professional performer. In his 60-year career, HUNG left his mark on Hong Kong and Chinese-language cinema. "Looking back, my proudest act was choosing to work in the film industry," HUNG admits.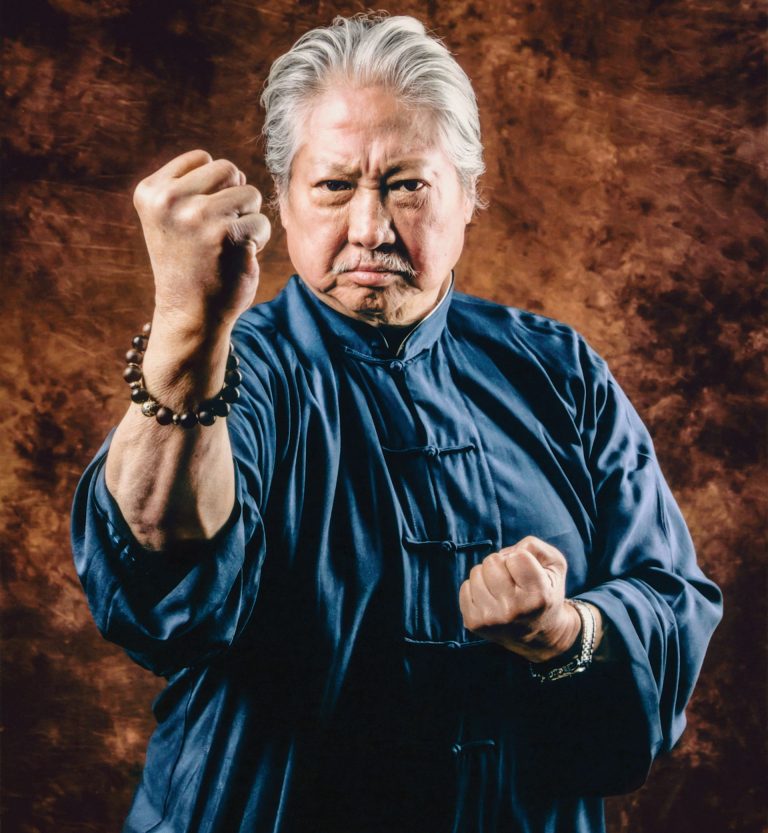 Extraordinary achievements behind and in front of the camera
HUNG thinks that "achievements" mean a great deal to him, and he feels gratified that the fruits of his hard work have been recognized. From actor to action choreographer, and from director to producer, his name became a guarantee of quality and box office success. In 1982, HUNG won Best Actor at the 2nd Hong Kong Film Awards (HKFA) for his directorial effort Carry On Pickpocket, as well as Best Action Choreography for The Prodigal Son, which he also directed and starred in. This means that he was recognised for his performances in front of and behind the camera in the same year. In 1988, HUNG starred in Painted Faces, which was based on his time in the Seven Fortunes and his master YU Jim Yuen. His work on the first two Ip Man films both won Best Action Choreography at the HKFA, proving just how important his contribution was to the franchise. His performance as a Hung Fist master in Ip Man 2 also scored him the Best Supporting Actor prize at the 5th Asian Film Awards.
Having been in countless films, HUNG has brought countless classic moments and characters to audiences. Dirty Tiger, Crazy Frog and Odd Couple made him an icon in action comedies. Encounters of the Spooky Kind and The Dead and the Deadly, which he co-starred in with LAM Ching Ying and WU Ma, pioneered a new genre of paranormal horror comedy. His performances in the Lucky Stars series saw him creating comedic sparks with co-stars Stanley FUNG, Richard NG and Michael MIU. In his directorial effort Heart of Dragon, he successfully played the role of a mentally disabled man and helped Jackie CHAN earn a Best Actor nomination at the Hong Kong Film Awards. In Shanghai, Shanghai, he played a gangster kingpin who ruled with an iron fist. In addition to playing a powerful, but mischievous kung-fu master in Kung Fu Cult Master, he also designed its impressive action scenes. In SPL, he even had a once-in-a-lifetime battle against Donnie YEN. During his long career, HUNG has worked on many films as producer, director, screenwriter and action choreographer. He also formed the Sammo HUNG Stunt Team, which nurtured many outstanding film talents and greatly strengthened Hong Kong and Asian cinema.
A movie lover and dedicated professional for over a half-century
HUNG has contributed to the film industry for over a half-century, and he is still dedicated to his work even in his 70s. After directing and starring in My Beloved Bodyguard in 2016, he served as action choreographer on 2017's Paradox, which earned him another Best Action Choreography award at the HKFA. In 2020, HUNG teamed up with six other legendary Hong Kong directors on the omnibus Septet: The Story of Hong Kong. Set in the 1950s, his short film Exercise told the story of his childhood training and the importance of passing down the art of kung fu.
Dr. Wilfred WONG Ying Wai, GBM, GBS, JP, Chairman of the Asian Film Awards Academy, says, "It's an honour for the 16th Asian Film Awards to give its Lifetime Achievement Award to martial arts superstar Sammo HUNG. This is truly an event for the whole film industry to celebrate. I hope that Sammo can create many more memorable characters and classic films for Asian cinema!"
The 16th Asian Film Awards will be held on March 12th at Hong Kong Palace Museum. Awards will be presented to recognize the best filmmakers and filmmakers in Asia.
Asian Film Awards Academy
The Asian Films Awards Academy, a non-profit organisation, was founded by Busan, Hong Kong and Tokyo International Film Festivals with the shared goal of celebrating excellence in Asian cinema. Aiming to promote and recognize Asian films and its talents, AFAA highlights, strengthens and develops Asian film industry through the annual Asian Film Awards and several year-round initiatives.
The Asian Film Awards was inaugurated in 2007, where members of AFAA are drawn from its past nominees and winners. The category of awards includes Best Film, Best Director, Best Actor and Best Actress. Members vote for the Asian Film Awards and participate in various AFAA activities involving film professionals and audiences in Asia and around the world.
The 16th Asian Film Awards Ceremony
Date: 12 March 2023 (Sunday)
Location: Hong Kong Jockey Club Auditorium, Hong Kong Palace Museum, West Kowloon
Address: 8 Museum Drive, West Kowloon, Tsim Sha Tsui