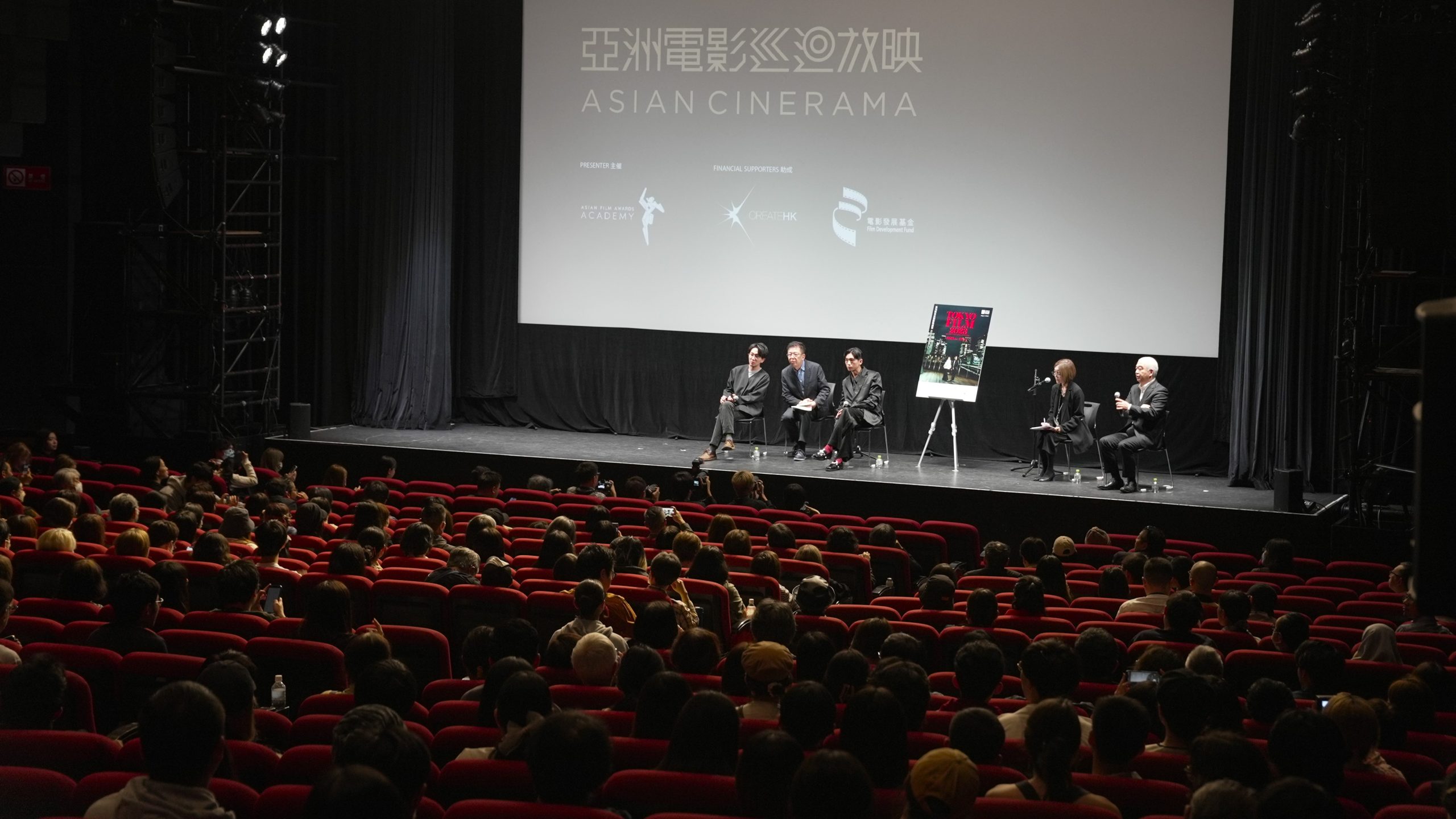 To promote and recognize outstanding Asian cinematic works, the Asian Film Awards Academy joins hands with different film festivals from around the world to present its flagship film roadshow, Asian Cinerama, with the financial support of Create Hong Kong and the Hong Kong Film Development Fund. The objectives of Asian Cinerama are as follows: introduce great Asian films to people from all over the world, reach a wider audience, expand the film market within Asia, demonstrate the work environments of film industries in different countries and raise people's awareness for this, promote cultural exchange and encourage audience to appreciate diversity through films.
Asian Cinerama was first introduced in 2015, where it has been successfully held in Hong Kong and overseas film festivals. World-wide moviegoers show enthusiasm for the programme by avidly participating in both online and offline screening. In all the years, AFAA has collaborated with numerous film festivals, including Pacific Meridian International Film Festival (Russia), QCinema International Film Festival (the Philippines), Cambodia International Film Festival (Cambodia), Kyoto HISTORICA International Film Festival (Japan), Hawaii International Film Festival (United States), Chennai International Film Festival (India), International Film Festival of Kerala (India), Hong Kong Asian Film Festival (Hong Kong), Warsaw Five Flavours Asian Film Festival (Poland), Asian Film Festival Barcelona (Spain), Helsinki International Film Festival (Finland) and Toronto Reel Asian International Film Festival (Canada).
AFAA is honoured to have had KORE-EDA Hirokazu (director of Wife of Spy), Kiyoshi Kurosawa (director of Wife of Spy), the legendary martial arts actress Cheng Pei Pei, Iwai Shunji (director of Last Letter), HAMAGUCHI Ryusuke (director of Asako I & II), Ho Wi-ding (director of Cities of Last Thing), Odagiri Joe (director of They Say Nothing Stays the Same), Tom Lin (director of Starry Starry Night), Angelica Lee (actress of Starry Starry Night), Fruit Chan (director of Three Husbands), Anthony Chen (director of Wet Season), Andy Lo (director of Happiness), Jun Li (director of Drifting), Heiward Mak (producer of Mad Wrold) and Lam Wing Sum (director of Soul Mate) to be the programme's guests.